Join the FIA export council
Membership to the FIA Export Council is open to both FIA members and non-members. But what are the benefits to joining?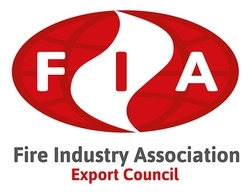 Representation
A vital role of the Council is to engage actively with government and its agencies on expert issues that will impact on the competitiveness of the UK fire industry. Acting as the recognised industry voice, the Council has the experience and credibility to exert real influence in growing international trade and exports.
Current issues on which we are active include:
Promoting the fire sector within UKTI's Defence and Security sector
Central and regional government grants
Availability of British and European Standards in the world market
Networking
In today's fast-paced international environment, networking is essential in marketing your business as well as procuring important information and knowledge. Exporting is an area where there is a multitude of opportunities to share information and work together in ways that are non commercially-sensitive. We recognise this and provide as many opportunities as possible to enable networking among our members and beyond.
Sector-Specific Market Reports and Scoping Mission Reports
We publish many overseas market- and research- reports, which are available to members for free.
Overseas Trade Missions
In recent years, missions have taken place to India, Bulgaria, the Czech Republic, Egypt, Hungary, Romania and Turkey. Participation in our missions is a cost-effective way to get the very best out of an oveseas market visit. Working with the relevant British Embassy and Commercial Officers on the ground, we organise programmes of seminars, receptions and one-to-one contacts with key companies and decision makers that individual visitors to the country would be unable to achieve.
Inward Trade Missions
The FIA Export Council acts as a focal point for overseas visitors, enabling our members to meet key personnel arriving into the UK. UK seminars include the Annual Industry Briefing Course which brings UKTI's Commercial Officers to the UK from across the world to present on their markets and hear from FIA Export on our members' products and export capabilities.
Promotion of FIA Export Members
FIA Export Council members enjoy visibility to potential customers via the FIA website and at a range of UK and overseas events, achieving recognition as key UK exporters of fire protection and fire fighting equipment.
Weekly Updates
Every week members receive up-to-date news on tender opportunities, inward/outward missions and seminars/exhibitions as well as guidance on a number of aspects of the exporting processes.
Membership is free for FIA members and £1,000 for non-members. Contact our Export Manager to find out more.