Membership benefits
Everyone wants to belong, and at the FIA you will be part of a community at the centre of the Fire Industry
FIA members also told us that the top 5 benefits of membership are: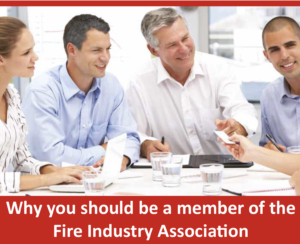 Setting industry best practice
Shaping standards and Influencing the legislation
Networking at FIA events and conferences
Comprehensive and industry-leading training courses
Unrivalled technical publications
These are just part of an extensive package of other member benefits which includes:
The BSI Kitemark has been developed in response to the growth of internet connected products, and is designed to help consumers confidently and easily identify the IoT devices they can trust to be safe, secure and functional. FIA Members will be able to obtain a 10% reduction of all pre certification fees related to Kitemark certification for BSI's Internet of things devices Kitemark.
---
Rathbone Results - Business Consultancy Services
Your partners in unlocking your business potential and achieving exceptional results. Rathbone are the leading business consultancy in the fire and security sector with a proven track record of making measurable positive differences to the businesses they work with.
---
Variety of Discounted Professional Training - HSS Training
HSS Training offer over 200 industry-recognised training courses that are professionally delivered via 60 qualified trainers to individuals and organisations throughout the UK and Ireland. Course categories include Workplace Safety, Working at Height, Health & Safety, Rail, Passport Schemes, Professional Development and E-Learning. We take the advice and support of relevant external organisations wherever we may need it and are accredited with OHSAS18001, Safe-HIRE and ISO 9000 certification.
---
Consort - Trusted Insurance Advisors
A business insurance programme designed to help companies manage their exposure and liabilities in relation to fire risk. Consort's ability to identify specific insurance needs, unique methodologies and strategic placement approach, means that with Consort you can be confident that your insurance programme will be perfectly aligned to your business needs. They offer a highly personal service where accuracy and accountability is at the heart of everything they do.
To find out more please visit https://www.consortpad.co.uk/fia/
---
Leasing Services - Complete Leasing
They offer a lease option to our member's customers as our fully authorised finance partner. Complete Leasing operates on a national level and have a number of quoting tools in place to ensure that offering finance to customers is simple and effective.
Here's a case study with one of our members.
---
R&D Tax Credit Service - Leyton
This allows companies to reduce their corporate tax bill or receive a tax refund based on a proportion of their R&D expenditure. The scheme can be used by any organisation that is liable for corporation tax in the UK and meets the necessary R&D criteria; it can even be used on unsuccessful projects.
Here's a case study with one of our members.
---
HR & Employment Law Service - LexLeyton
Their specialist lawyers work alongside you, combining industry knowledge with the pragmatic and bespoke service you should expect from a true business partner. Together, we can extend the reach, efficiency and impact of your team, giving you certainty, confidence, control, and peace of mind.
---
CPD Certification Centre - FIA
We can host, market and manage all bookings for any of your sessions which have been certified by the FIA CPD Certification Centre. The FIA will then issue CPD certificates on your behalf to the delegates (only if the CPD session is hosted by the FIA). Hundreds of hours of CPD presentations have been certified since its creation in 2020 - learn more here.
---
Support in Training and Recruitment -Zitko Talent
For employers, it's the opportunity to attract and develop new talent far more efficiently and cost-effectively than they could do so alone, with all recruitment, selection and training sourced and administered centrally as part of the fee.
---
Fire Safety Solicitor - Warren Spencer & Blackhurst Budd Solicitors
This service includes:
A review of your current terms and consultation.
Bespoke terms and conditions and corresponding purchase order documentation.
Matrix of responsibilities to ensure complete transparency on where your responsibilities begin and end.
---
Croner - Employment Law, HR and Health & Safety Services
Croner have over 80 years of experience in HR, employment law, and safety matters. Through FIA membership, you have free and instant access to their dedicated advice line. From legislation changes to impact the fire industry, to choosing and following the best process to suit your business, their specialist team will provide the right guidance for the best possible outcome.
Employment Law Changes -April 2022
Croner's Webinar & E-Learning sessions
Employment Law Contract Review - FREE offer
---
Lollipop Local - Hi Viz Fire & Security Marketing
95% of the time there's one simple reason why your marketing isn't working as it should… Perhaps you're paying for SEO, Digital Marketing, Google Ads or Social Media and it isn't getting the enquiries and sales you need to grow your Fire Protection company… And I expect it's pretty annoying. With 13 years of working in the Fire Protection industry behind us, they can tell you why it isn't working... AND help you get the enquiries and sales you deserve.
---
A special offer to provide private medical plans for members of Fire Industry Association has been arranged with HMCA, including a £50 gift card or £100 off your first-year subscription upon joining a private medical plan.
For further information and quotations contact HMCA by telephone on 01423 799949 or visit the exclusive HMCA Fire Industry Association website here.
---
WorkL - Employee Experience Specialists
WorkL for Business helps organisations to measure, track and improve employee experience with market-leading survey and predictive data delivered through our intuitive dashboards. Our self-service, standard and bespoke surveys are designed to meet the needs of all organisations globally, no matter the shape or size. Learn more here.
For more information please email [email protected] or visit https://business.workl.co/
---
Fuel Card Services - Fuel Discounts
Whether you're struggling with costs, pump locations, or fuel availability, our range of fuel cards is well equipped to meet your needs. We find you the best fuel card so you can:
Cut fuel costs – save up to 10p per litre
Stay secure – it's cash-free and helps prevent fraud
Reduce admin – HMRC compliant invoices, no need to keep receipts
Speak to a dedicated account manager who understands your business
Work when you want to – run reports, view transactions and invoices online 24/7
TRUSTED BY 50,000+ BUSINESSES – SEE HOW MUCH YOU COULD SAVE
Email [email protected] or visit www.fuelcardservices.com/fia
---
What else is there?
Use of the FIA logo on printed and digital media. It shows that you are a member of an organisation dedicated to quality and credibility
A dedicated members­-only area on the website with unique content
Discounts on stand space at key fire industry exhibitions
Copies of BSi Standards at reduced rates
A directory listing on this website
---
Don't have Third-Party Certification yet and want to become an FIA member. Don't worry, we are here to help!
There are two ways we can help through our Our Route to Certification package or auditing consultancy from our own Compliance Manager.
Whether you're looking at obtaining one of the BAFE or LPCB LPS schemes or ISO 9001 certification we can help.
Route To Certification package includes:
FIA membership (free for the first year)
Consultancy services of the FIA Compliance Manager
Certification body fees
Scheme fees (e.g. BAFE)
You choose which certification body and scheme and we help you through every step of the process. Better yet you can spread your payments over the year to make it easier on your cash flow.
---
Good practice and informing the public
The FIA also has a duty to inform the public about good practice. Employers, in particular, are often confused as to their responsibilities and we provide the guidance they need and encourage them to buy from FIA members.
There is free information for Duty Holders as well as a Best Practice Guide to Fire Safety in Commercial Premises.
Fire safety seminars held jointly with the Fire & Rescue Services are another method we use of getting the word out, along with publicising campaigns such as 'Cut False Alarm Costs'.