How your fire protection equipment affects insurance
How your fire protection equipment affects insurance
Why choosing a Third Party Certificated supplier really matters.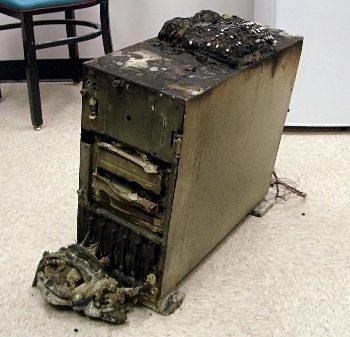 It is an unfortunate but common problem that businesses can be completely obliterated by a single fire. Of those that are hit, around 80% of those businesses fold within as little as 18 months, according to statistics provided by insurance companies. The worst affected (after a little anecdotal Google search) seem to be the cases in which important business data is lost, where companies are unable to recover their files. So naturally it would make sense for a business to have a plan put in place, in order to ensure continuity in the event of disaster striking.

How could a business forecast a fire? And what steps could a business take in order to protect not just the lives of their employees, but the building and contents?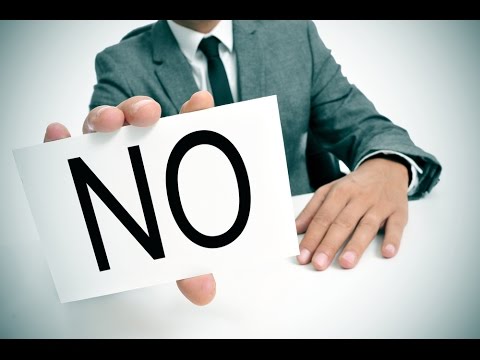 In terms of fire, it appears the steps are two-fold. The Fire Industry Association (FIA) recommends a robust fire risk assessment, carried out by a competent individual, to ensure that all parts of the building have been accounted for and the risks have been considered and planned for. The risk assessment will highlight what fire protection equipment is needed and where. Secondly, many businesses will consider getting insurance cover. But insurance companies vary greatly with their criteria, and some may refuse to insure a company or it may even be difficult to insure a business that does not have adequate fire protection under certain circumstances.

"With insurance, the placing of insurance business with insurers is normally dealt with by insurance brokers," explained Gary Howe, a Fire Protection Engineer at Zurich insurance, in an interview with the FIA. "The broker acts as the link between the insurer and the client. The broker works for their client and will obtain underwriting terms (effectively the cost of the premium to place the business with a particular insurer) to underwrite."

It might straightforward to go to an insurance broker and get your business insured, but there are actually many other factors to consider in order to protect your business from the threat of a fire. It is a simple fact that having adequate fire protection equipment installed and maintained by a competent company will reduce the risk of fire causing damage to the business. However, the fire protection equipment you choose may have an effect on your insurance.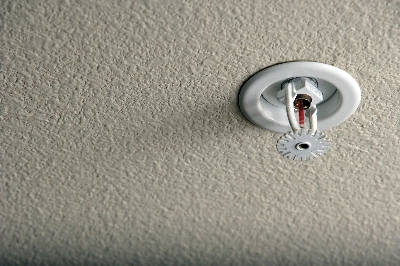 After installing a fire alarm system, you may decide to have a sprinkler system or a water mist system installed. What is water mist? And how is water mist different to a sprinkler system?
Put quite simply, they both are devices used to suppress and control a fire using water. But whilst a sprinkler works by direct wetting of solid fuels to control and suppress the fire, water mist systems extinguish fire by a combination of rapid cooling, oxygen displacement, and radiant heat blocking. Which fixed fire protection system is selected depends on the objectives of system. With all fixed fire protection systems it is very important they are designed, installed, and maintained correctly, as companies with defective equipment are not in compliance with the Regulatory Reform (Fire Safety) Order 2005, and insurance companies will find fault with this.

"If the client wishes to seek preferential terms [for their insurance], preferential terms may be available for suitably designed, installed, and maintained sprinkler systems," explained Howe. "Water mist systems are perfectly insurable but will only be recognised for life safety purposes (to aid means of escape) and are not property protection systems." Ergo, the fire protection equipment you choose may affect the terms of your insurance policy.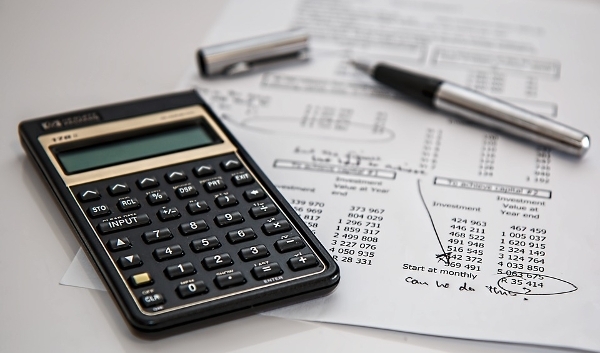 Regardless of what system or systems you choose to use (and regardless or not of whether you choose to have water mist or sprinkler systems installed), the important factor here to remember is to always use a competent individual to install all of your fire protection equipment: alarms, call points, emergency lighting, fire extinguishers etc. all need to be fitted and maintained by a reliable company. It is worth checking a company's credentials even before you ask for a quote.

It is a legal requirement for the purchaser of fire safety services to ensure that the person or organisation carrying out the work is 'competent'. In order to ensure that an installer is competent, the FIA recommends that the company chosen to install and maintain any fire protection equipment is third party certified, which means that their skills and training have been verified by a third party – i.e. an independent certification body.

A Third Party Certification Body (or CB for short) assesses the qualities of a supplier organisation by comparing them with the requirements of a particular scheme. If the supplier organisation meets these standards then it is issued with a certificate detailing the scope of its certification. This process is called an 'audit' and is carried out when the organisation is first certificated and then periodically (typically every six months) to maintain the certificate.

Having this assurance of competence is also useful for your insurance cover, as there can be problems with insurance when a building contains poorly installed and maintained fire safety equipment.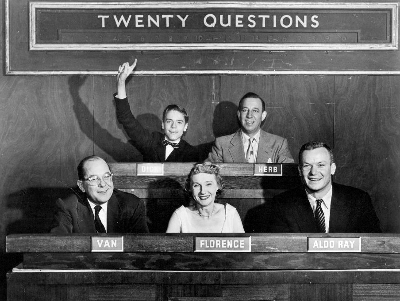 "The thing I do in my job is that I ask three questions," explained Howe, of Zurich insurance. "First, is it [the fire protection system] designed right? Second, is it being serviced by a competent contractor? And third, will it work?"

Three clearly very important questions that any business should be asking of their fire protection equipment contractors in the first place anyway.

"Often we will go to site and test the [fire protection] system," Howe continued. "It's very common to go to site and find that the system doesn't work. In my job I check that the design is adequate for the risk. My second job is to check the weekly test record. And thirdly I will test the sprinkler [or water mist] system by discharging water."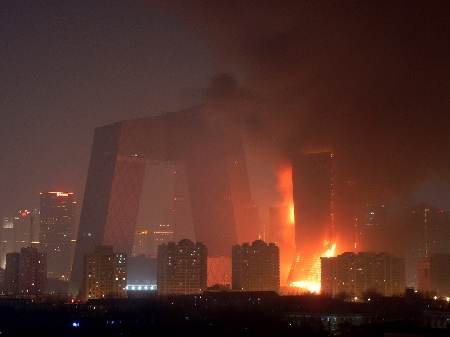 If the system has not been maintained or installed correctly, not only will this not protect the lives of the people inside, but it would not be adequate to protect the building. It must be stated that there is a legal requirement for businesses to have adequate fire protection in place, and to carry out regular maintenance, according to the Regulatory Reform (Fire Safety) Order 2005. This is also why insurance companies are keen to ensure that buildings they insure are complying with the law, and are not going to be too big of a risk to underwrite.

"Buildings that have fire protection deficiencies may be issued a risk improvement notice to give the customer time to get the remedial actions implemented," Howe added. "We will give notice of a good practice recommendation or a notice of requirement [to install fire protection]".

The FIA therefore recommends that the responsible person involved makes every reasonable effort to check the credentials of the suppliers and contractors they employ to install and maintain fire protection equipment – whether that is sprinkler systems, water mist systems, fire alarms, emergency lighting, or a professional to complete the risk assessment.

Keep records of every action taken and everything that has been installed, as well as by whom, and when. Keep records of the dates and times of equipment maintenance using a log book. This all helps the responsible person to comply with the law and will also appease any insurer who will also want to examine these records.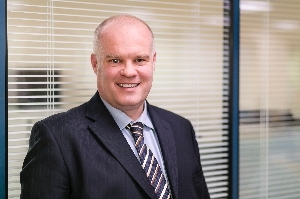 'There is no actual law, as such, that says you have to keep a log book. But if there's a fire and somebody dies, and you haven't kept your records up-to-date, it will go to court. People are going to want to see your records. The Regulatory Reform (Fire Safety) Order 2005 says that the responsible person has a duty to keep records relating to fire safety, but it doesn't say how. But a log book is the best way to do that,' explained Martin Duggan, Manager of the FIA.

Additionally, any company that has been contracted to install and maintain fire protection equipment that is third party certified should also be able to help keep fire safety records in the log book up to date. Ultimately, however, that responsibility lies in the hands of the business owner to check that they are third party certified, as there is a danger that uncertified companies may not have the right skills, knowledge, and training to install fire protection equipment properly.

The simplest way to check is to look for the FIA logo on the company website or other literature, or if you're still unsure, go to 'Find a member', as only member companies are certified. This will not only help ensure you're doing your best to comply with the law, but will likely lead to an easier process to becoming fully insured for full compensation of the business in the event of a fire.
Related posts
06 October 2023

By Neil Budd, FIA Technical manager

02 August 2023

By Kirsty Lavell, Marketing Manager

01 August 2023

By Kirsty Lavell, Marketing Manager