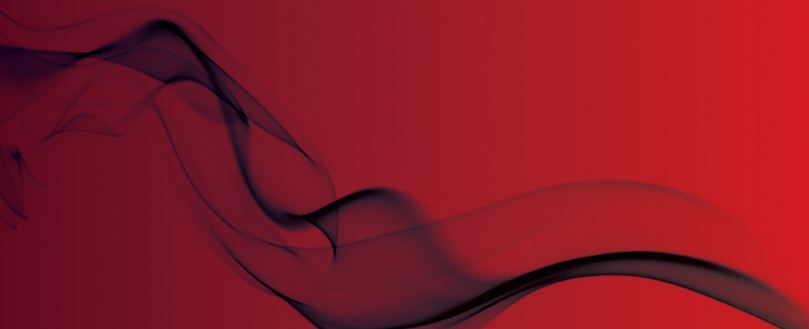 Selection and Positioning of Portable Fire Extinguishers
In 2008, the Fire Industry Association (FIA) carried out a survey into the usage of portable fire extinguishers which showed that 80% of the fires fought with them were successfully extinguished and that in 75% of cases there was no need to call the Fire and Rescue Services.
Based on these findings there is no doubt that portable fire extinguishers play a very important role in the preservation of life and property. Portable fire extinguishers can reduce the risk of a small fire, for example, in a waste paper bin, from developing into a large one. In particular, for educational or healthcare premises they may mean the difference between a complete evacuation and no evacuation. The safe use of a fire extinguisher to control a fire in its early stages can significantly reduce the risk to other people in the premises, allowing people to assist others at risk or who are particularly vulnerable.
Training must be supplied to people who would be expected to attempt to extinguish a fire. All staff however, should be familiar with the location and basic operating procedures of the portable fire extinguishers provided, in case they need to use it.
All fire safety equipment should be installed and maintained by a 'competent person'. Under the Fire Safety Order, a person is to be regarded as competent where he/she has sufficient training and experience or knowledge to enable them to properly assist in undertaking the preventive and protective measures. A competent person should be able to advise on the number of fire extinguishers required for the risk in the premises; the appropriate locations (i.e. on escape routes at each floor level) and suitable signs to indicate the location of extinguishers may also be necessary.
BS 5306-8 'Fire extinguishing installations and equipment on premises Part 8: Selection and positioning of portable fire extinguishers – Code of practice' has been revised to bring it in line with changes in legislation and custom practice. When carrying out the annual service of fire extinguishers, service technicians should advise the customer of the changes and where the current coverage in the premises differs from that in BS 5306-8. After this, there should be a discussion on how to bring the premises in line with the new recommendations.
The main changes to the Standard
There is now guidance on fire risk and fire hazard aligned with current risk assessment Standards. There's new guidance on environmental considerations, not just the wider environment, but also within the premises; consideration should be given to the impact of the fire extinguishing media on the processes within the building. The standard provides guidance for sections of a building that are unoccupied; there should be consideration of extinguishers in those areas in order to protect the means of escape, if it's through those unoccupied areas.
The new Standard advises that specifying powder extinguishers in enclosed areas should be after a risk assessment, it's says never, but you have to consider the impact on visibility and health when doing so. The Standard has tidied up the travel distances for extinguishers; for Class A and C risks you should travel no more than 30m to find an extinguisher; and for Class B & F, no more than 10m.
With regard to the distribution of extinguishers the guidance has been clarified for Class A extinguishers such that it recommends two Class A extinguishers on each floor. For Class B fires, the new Standard confirms that cooking oils are a class on their own and should not be considered in the general Class B requirements, and where there is cooking oil, A Class F extinguisher should be recommended.
The Standard also recognises the move towards biofuels and the increasing amount of ethanol will require specific alcohol resistance foams; the general consensus is once the amount of ethanol in the fuel goes above 10% then these special foams should be considered.
The standard emphasizes that gas fires (Class C) are a very special risk and the only really safe way to fight them is to turn off the supply. These extinguishers should only be installed if you have a risk assessment that identifies a need and you have suitably trained staff. This would be the only time you would consider a powder extinguisher in a kitchen area - but it should be remembered that it is there for the gas and not general fires or cooking oil, where a Class F is the best choice.
There are many other changes, far too many to list here; it is always best practice to have a copy of the Standard available, if only, so that you know what your service company should be doing.
The FIA strongly recommends that portable fire extinguishers be properly maintained by personnel that can prove their competence; indeed, the new BS 5306-8 makes that link. To ensure your portable fire extinguisher installation/maintenance company can prove their competence, the FIA recommends seeking out fire companies that are registered to a scheme such as the 'Portable Fire Extinguisher Service Technicians Scheme' from BAFE.
Portable fire extinguishers are tested, tried and trusted and evidence from the market proves that they are successful in dealing with small fires. Their installation could save lives, property and preserve the ongoing success of your business premises.
The FIA believes that building owners should consider the use of more fire protection in buildings that are critical to the community. The FIA feel that the value of keeping these buildings operational far outweighs the small additional cost of an extra level of fire protection. Extra fire protection could mean the difference between these buildings surviving or not in the event of a fire.
FIA Technical Manager, Robert Thilthorpe