About our compliance manager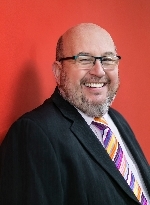 I joined the FIA in Oct 15 to take on the role of the FIA's Compliance Manager to support companies seeking third part certification within the fire industry. I am a certificated Lead Auditor for ISO 9001:2015 and registered with the professional organisations of IRCA and CQI (International Register of Certificated Auditors and Chartered Quality Institute, respectively).
I went down a career path of military admin/HR/field operations etc during my 15 years' service. Although I had had a career of following Standing orders and processes within the military as they have an instruction for everything, (no matter whether it's Navy, Army or Air Force)! I was introduced to ISO 9001 in 2003 when the trade association I was working at wanted this certification.
Since then, I have gone on to set up and manage a range of ISO 9001, as well as audit, related management systems with my employers or improved on what I inherited in my role. Coming up to 60 this year, I enjoy the freedom that the CEO gives me to do this job and be treated as an adult employee (my kids would say "about time I grew up", to get on and do the work required with FIA members to help them achieve their third-party certification.
---
Contact Details:
Email on Kevin ([email protected])
Call on 020 3166 5002 and select General Enquiries.
We look forward to hearing from you