About our compliance manager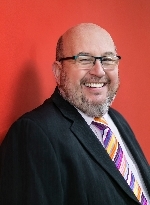 Kevin Stearns joined the FIA in 2015 and has been heavily involved with ISO 9001 and other ISO Standards since 2003. He is an IRCA certified lead auditor for ISO 9001 and OHSAS 18001. He has also recently attended the BSI Lead Auditor conversion training to provide support for the new ISO 9001:2015 Standard.
With over 36 years working experience within administration and business office management at Senior Management Team level, Kevin has worked for a range of companies from IT training to more recently, the oil industry. He has also been responsible for the instigation of ISO 9001 and OHSAS business management and Health & Safety management systems since 2003, giving him a wide range of experience as a Management Representative, Internal Auditor and certificated Lead Auditor within both Standards.
Kevin's role as the Compliance Manager involves working with FIA members and he is looking forward to getting to know and work closely with them. His background also means that the FIA is in a position to offer ISO 9001 and OHSAS 18001 audits to those members who might wish to have a second party audit on their management or health & safety systems.
Contact Details:
Email on Kevin ([email protected])
Call on 020 3166 5002 and select General Enquiries.
We look forward to hearing from you