Our consultancy services
Part of our membership criteria is to have Third-Party Certification. But what if you don't have it yet and are finding the whole process confusing?
Our Route to Certification package provides a one-stop route to certification and FIA membership.
Whether you're looking at obtaining one of the BAFE or LPCB LPS schemes or ISO 9001 certification we can help.
---
There are two ways in which we can help: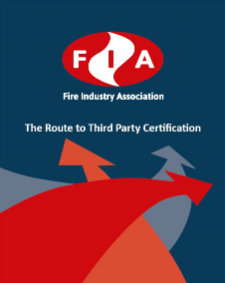 Our Route to Certification package
Auditing consultancy from our own Compliance Manager
If you are looking for Third-Party Certification such as BAFE SP203 (FD&A) or LPS1014 (FD&A), BAFE SP205 (Fire Risk Assessment) or BAFE SP101 (Portable Fire Extinguishers) we can pull all the elements together and help you through the process – all within 12 months.
The package includes:
FIA membership (free for the first year)
Consultancy services of the FIA Compliance Manager
Certification body fees
Scheme fees (e.g. BAFE)
You choose which certification body and scheme and we help you through every step of the process. Better yet you can spread your payments over the year to make it easier on your cash flow.
Alternatively, you can simply employ the services of our Compliance Manager (Find out more about Kevin) to help you get ready for your ISO 9001 audit.
If you are looking for that helping hand through the compliance landscape, contact Kevin ([email protected]), our Compliance Manager today on 020 3166 5002 and select General Enquiries.