Looking for Third Party Certification?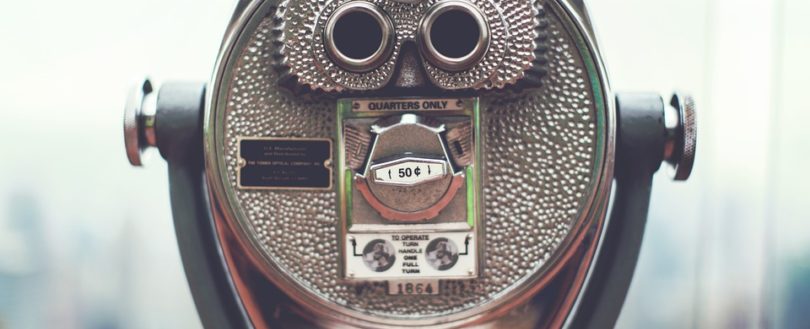 Looking for Third Party Certification?
Getting certified can be a daunting task... but it doesn't have to be.
If you're a fire detection and alarm company, getting Third Party Certified is a worthy consideration – certified companies help build trust within potential clients and give them the confidence to use your services. However, the process to getting certified can be long, confusing, and quite often, rather daunting.
Directors of companies considering getting certified often don't know where to begin and have a long list of questions. How do I start? What certification scheme do I need? How long will it take? How do I do it? How much will it cost?
Naturally any business considering a process such as getting Third Party certified will want to weigh up the benefits, but the fact of the matter is that many larger clients will not speak to fire detection & alarm companies that do not have certification. So in order to pick up the larger clients, getting certified is a necessary step.
But how does it work?
Thankfully, the FIA has a special 'Route to Certification' package, which provides a consultancy service to ensure that all companies wishing to become certified gain their certified status in as little as 10-12 months. But that's my job really!
My main aim is the companies under the Route To Certification package – or any company that wants to get some advice or guidance – is to get them certified to the certification requirements that they're aiming for. Whether that is a BAFE certification, ISO 9001, or any other scheme. That's my aim, to get them to the point of the certification body turning up, carrying out the certification audit, and giving them the certificate. Job done.
The good thing is that the Route to Certification package can really benefit the companies that go for it.
Let me explain: there's two main aspects. The first one is that the company achieves their certification aims (providing they do the work that is required with my help, support, and guidance). For whatever standard they're going for. The second part of that is that through the Route To Certification package, they get their FIA first year of membership fees included so it's free of charge. So there's no costings for membership, but they still become FIA members. And then of course, on top of that then, they get access to the reduced rates of training courses and all the other benefits that the FIA offers – website news, guidance documents, publications, standards, best practice, Focus news and all the other benefits – that is all there for them to get access to.
The trouble is that on your own, the process for getting certified can be long and daunting, especially if you are unfamiliar with how it all works.
People do struggle with the schemes, but that is mainly because of the work that they need to put into it, from the point of view of being in the office. Because if you're doing paperwork, you're not earning money. And for some of the smaller companies where you've only got 2 or 3 employees – the workload, and things like pre-planned maintenance and suchlike, is so busy that some of them struggle to actually sit down and find the time to actually do the paperwork that's required to get them to the point of being ready for certification.
I work with a range of different sized companies, from one company down in Cornwall where it's just two guys running the business, up to a couple of others – one in Leighton Buzzard for example where they've got five or six employees; a company in Willenhall including their admin staff, around 10-12 employees – so it's the whole range. But it's still mostly that small to medium business area rather than the bigger companies that will have their compliance departments and are expected to have their certification and their compliance and everything else. They're all going for the same sort of certification – it's either BAFE 203 for the fire detection and alarm systems, either all the modules, or a combination of all the modules, or ISO 9001 because they're dealing with portable fire extinguishers. But I can help with whatever your company needs to get certified.
It doesn't really matter whether the company you're running is a new start or has been running for 20 years - as part of the the FIA's Route to Certification Package, I can still help, I can still get you certified. I'm due to go and see a company next month for the Route to Certification and they've been running for six years but they're only just looking now to get certification for portable fire extinguishers.

It's so much easier to have that advice to come in from a consultant. I can steer you the right way to go, and also be able to provide a range of different document templates and formats that you can use that are acceptable to the industry for certification. Rather than trying to muddle through yourselves, and work out what you need.
By this point you are probably wondering what sort of feedback do I get towards the end of the process. You really want to know? The answer: all positive.
I had a company in Worcester who had their certification audits last Monday and Friday. It was two days but they had to split it because of auditor availability. They went through the first stage with no non-conformities and I'm just waiting to see how they went on Friday. Certainly on the Monday they were chuffed to bits because they'd had no non-conformities raised against them at all, and I was personally happy with that because when I first went to see them back in November they got nothing at all, just a pile of forms!
So if you are thinking of getting certified, but you really don't know how to get started, phone me at the FIA office and I will help guide you through the process.
020 3 166 5003
>>Learn more about the Route to Certification Package>>
Related posts
02 August 2023

By Kirsty Lavell, Marketing Exec

01 August 2023

By Kirsty Lavell, Marketing Exec

21 July 2023

By Kirsty Lavell, Marketing Exec