Who? What? Where? When? FIRESA – time to demist the facts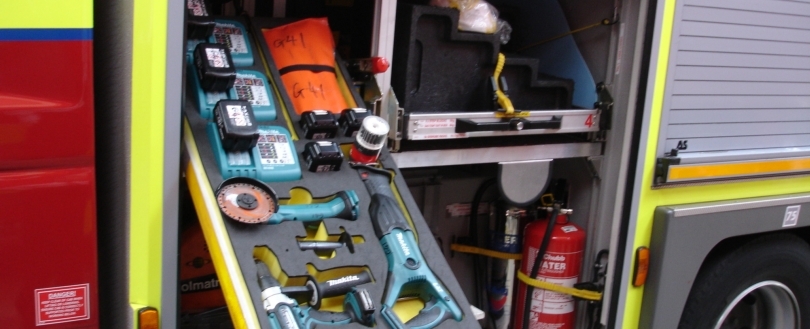 Who? What? Where? When? FIRESA – time to demist the facts
Bamboozled by bemusing minutiae of the fire industry? (Minutiae – currently my favourite word meaning 'small particulars'… say it with me 'min – yoo – tay'). Anyway, where were we? Ah, yes, scratching our heads and wondering what in the world FIRESA was and wondering if it was an acronym of something whilst vaguely wondering if it was time for a tea break. Ahem.
If, like me, you know totally zilch about the realms of the fire industry, and you need a place to start, start here. Comfortable yet? Cool.
FIRESA stands for Fire & Rescue Suppliers Association. Not quite an acronym, more of a blending of all of those words together. David Smith, Secretary to the council (don't worry, I'll tell you about that in a sec), tells me that the name came about after some dithering deliberation about whether to call it 'FARSA' (which would have been a much more direct acronym) or whether to create something new. So, rather imaginatively, I might add, they played about with the letters of 'fire' and 'rescue', then tagged the 'SA' part to stand for 'Suppliers Association'. The name FIRESA was born.
It's a sort of funny story, really, how it all began. 10 years ago, back in 2005 (blimey, 2005 was actually 10 years ago…), Peter Holland, who was Chief Fire Officer at the time was hanging out at Luton Rugby Club with David Smith. It was lunchtime. David recalls that the location really was 'as grim as it sounds', but the ideas were far from. Peter had a burning question: 'Why is there no trade association for firefighting suppliers?'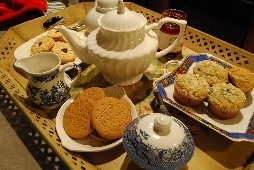 It became clear that the guys supplying the fire and rescue services needed a voice separate to all the other hundreds of voices present in the industry. So with a little negotiation, and probably a good few conversations and cups of tea later, a trade association was set up to ensure that all its members were having their issues voiced. And a formed elected council seemed like the best format to represent everyone in the sector.
Initially, FIRESA was set up and run separately from the FIA, but in 2013, it merged. Folks at the council are a range of professionals from across the board (well, the small section of suppliers to fire and rescue services), and they readily welcome guests to sit in on meetings whether you're a member or not. Handy if you want to get your point across but you're not a member yet…
But what does the council actually, well… do? Well, nothing much, apart from gathering the views of all its members, collating all the latest problems within the sector, and lobbying the government to get them to listen. Oh, and give all its members the chance to contribute towards the processes surrounding the various BS standards, provide networking opportunities, and give useful advice and information. Actually, that's quite a bit, now I think of it.
On top of all of that lot, FIRESA has managed to build a strong relationship with the Chief Fire Officer's Association and other bodies (CFOA, for those of you who are more than au fait with the lingo); they also organise all singing, all dancing seminars and social events, and bring firefighting suppliers to the attention of their customers (i.e. those Fire and Rescue folk). You never know what you might learn or who you might meet. Nice one.
'The FIA is the only organisation that represents firefighting members in the way that no other organisation does,' says David.
Meetings are held quarterly all over the country, a sort of 'roadshow' as David put it, to different Fire and Rescue Services headquarters. 'We're going to get t-shirts with tour dates!' he tells me, a grin on his face. Of course you are.
Related posts
02 February 2023

By Kirsty Lavell, Marketing Manager

23 January 2023

By Kirsty Lavell, Marketing Manager

27 September 2021

By Adam Richardson, General Manager