On this day, London's forgotten disasters: Harrow Court fire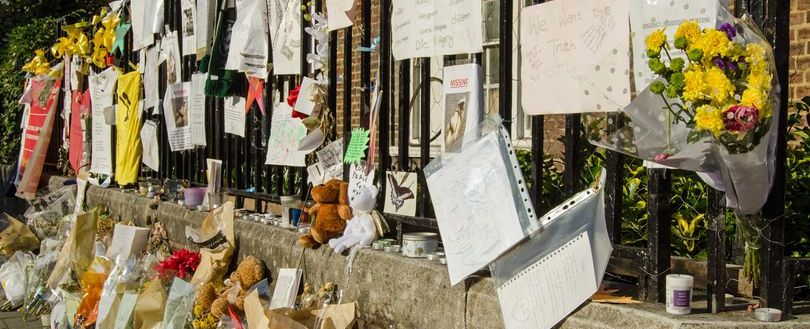 On this day, London's forgotten disasters: Harrow Court fire
In the early hours of 2nd February 2005, the Harrow Court Fire occurred in Stevenage, Hertfordshire, UK. This fire claimed the lives of three people including two firefighters.
From the initial ignition of a candle melting through a television. The fire quickly developed and spread from the 14th floor rapidly up the outside of the building to subsequent floors.
One of the two occupants, who were asleep at the time, woke up and attempted to put the fire out. The other occupant of the flat, Natalie Close, remained asleep and unfortunately died in the bed. Two of the firefighters who attended from the nearby fire station and were killed were named as Jeff Wornham and Michael Miller.
The dry riser had been padlocked shut due to vandalism, which meant that both firefighters entered the building to tackle the blaze without access to water. An investigation into the fire found that there was no dry riser outlet on the 14th floor of the building as they were only located on alternate floors. The firefighters connected to the dry riser on the 13th floor, but then to fight the location of the fire, the hose had to pass through fire doors, which were then kept open. This led to the fire to have more oxygen since compartmentation was not achieved.
The two firefighters died when they got tangled in cable and cable trays which were attached to the ceiling with plastic fixings which melted.
The melting of plastic fixings was also listed as the cause for the death of two other firefighters in the Shirley Towers fire in Southampton five years later. It was after these subsequent deaths that changes to IET Wiring Regulations where introduced, these regulations cover electrical installations in the UK, they were changed to require the use of fire-resistant mechanical fixings to cables in escape routes fixed to walls and ceilings, this was introduced as part of Amendment three of the 17th edition of the Wiring Regulations which came into force in July 2015. The regulation was not a retrospective one, meaning that it will only be enforceable on all new builds and not refurbishments. This has subsequently been expanded to all cables not just the cables within escape routes upon the publication of the 18th Edition of the Wiring Regulations in 2018.
Regulations, advice and guidance always get reviewed and revised after tragedies like Harrow Court and Shirley Towers. With the prevalence of third party certified electrical companies carrying out electrical installations in the UK. The changes made to the wiring regulations after these tragic fires. Along with the third party certification organisations helped change the mindset of electrical contractors. This shows that is not just about what the regulations say but a vigorous enforcement of them. We can see this happening now that the changes not only to legislation but to guidance are coming into force after the Grenfell tower disaster with the new legislation and creation of the Building Safety Regulator to enforce them.
Related posts
02 August 2023

By Kirsty Lavell, Marketing Exec

01 August 2023

By Kirsty Lavell, Marketing Exec

21 July 2023

By Kirsty Lavell, Marketing Exec