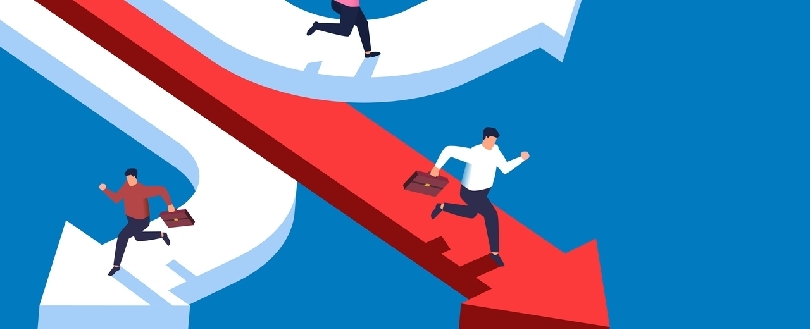 The FIA's work towards a better industry
We have collated all of the work that we are doing for the fire industry that you may not know about. Ranging from Brexit to COVID-19 to our continued work with government, we will keep this page updated moving forward.
Beyond keeping the industry updated on the latest updates on the most important topics, the FIA is actively involved in these topics through its work with Government, councils and committees. This document aims to serve as a collection of the FIA's involvement with a variety of topics and will be continuously updated moving forward with links to the relevant news story where available. This will allow you to see what we have done and are doing to improve the industry for our members.
---
The impact of COVID-19 is being felt right across the UK and all corners of our industry have been impacted by COVID-19. The FIA has and will continue to be the voice of the fire industry. This has been shown by the FIA receiving a letter directly from the Minister of State for Security and working closely with NFCC to clarify the status of fire professionals as key workers.
Read here to see the full breadth of the FIA's work on helping the fire industry mitigate the impacts of COVID-19.
---
The FIA has been pushing for years for changes in the regulatory environment and competency levels in the fire safety industry. The FIA has responded to the call for the various organisations within the fire safety industry to take a lead in resolving the problems that clearly exist within fire safety professionals and the construction industry in order to ensure that tragedies such as the Grenfell Tower fire never happen again. As a result, the FIA have had significant input on the post-Grenfell Hackitt report and the recommendations which have gone back to government via the competency steering group.
We are proud to have provided a portal for EWS-1 forms that can help in creating clear and consistent documentation to support the buying, selling or re-mortgaging of properties in high rise buildings. Learn more here
For all Grenfell and Hackitt Report updates and to see the ways in which the FIA have played a key part in shaping these important industry-wide changes.
---
The United Kingdom's relationship with Europe is paramount for all industries, including the fire industry. The FIA has a variety of strong relationship with key organisations in Europe to ensure that our members' views and interests are being represented at the highest level. We will continue to liaise with the government wherever they need assistance.
In 2020 we have worked extensively to ensure that our industry's voice is heard on the UKCA Mark by the government. We are pleased to have weekly meetings with UK Defense and Security Exports where we raise our member's issues and experiences with the current transition period.
The FIA is privileged to have fire industry thought leaders as directors, in our councils and amongst our members. We work tirelessly to promote, improve and perfect fire protection methods, devices, services and apparatus. Keep posted on all the fire-related Brexit updates here.
---
As Europe's largest fire-related trade association our resources, values and ethics are dedicated to support and improve fire safety, not only within the UK but also Internationally with our works on EN and ISO standards. Part of our commitment to our members and public safety is to re-investing money into fire safety research.
The FIA and its councils have been heavily involved in a variety of important research projects, from the development of test methods to assess video flame and smoke detectors to live investigations of false fire alarms and many more.
In 2020, we have undertaken surveys and written reports on the Impact of COVID-19, our Market Conditions Survey and the Internet of Things.
---
Governmental Work
Ministry of Housing, Communities and Local Government (MHCLG)
With a long-standing commitment in both directions, the FIA are involved at a number of levels with MHCLG (and the LGA). Most recently we delivered a collaborative guidance document (by FIA, DHF Door & Hardware Federation and SBD Secured by Design) titled "A Guide for Selecting Flat Entrance Doorsets" which was very well received by MHCLG. This document is now used for housing associations, landlords, building owners and local authorities in England. The next guidance document should be on smoke and fire curtain guidance in collaboration with the Association for Specialist Fire Protection.
Department of International Trade (DIT)
The FIA export Council and CEO are well entrenched with the DIT/DSO at a number of levels. The DIT has just employed a full time "fire" person into the team which is a clear indication of the commitment to support the fire industry in overseas influence and ultimately sales.
HS2 Rail Link
FIA is used as part of the technical support team when looking at overall equipment and installation requirements - not detailed design, but more what they should be looking for e.g. ensuring the companies they use are the third party certified to ensure and prove professionalism.
NHS
Working with them to assure them on continuity of supply for fire safety systems post BREXIT.
Police & Fire Service Parliamentary Scheme
Usually held at House of Lords – a well-attended set of meetings by numerous peers and MP's. FIA involvement is to support MP's going "on-site" with various F&RS to understand their day to day issues and to inform them of the part that the fire industry plays in this scheme.
---
External Organisations
Euralarm
A number of the FIA secretariat hold key positions in the relevant sections of Euralarm. This has always been a key organisation to be involved with and never more so post BREXIT. The FIA is also involved on a number of levels with NFPA, UL and FM of the USA and help guide ISO standards and the new IFSS.
Electronic Call Handling Operation (ECHO)
The FIA is working on Electronic Call Handling Operation alongside the British Security Industry Association and Electrical Contractors' Association. This is a project that is developing quickly and has the potential to be a real positive change across the emergency services. Currently, it is focused on security connections connected to Alarm Receiving Centres (ARC's) and Police, the next stage is looking at fire alarm systems connected to ARC's and the Fire & Rescue Services.
Royal National Lifeboat Institution
Our CEO sits on the fire safety advisory board for the RNLI, attending meetings around the country to discuss how the industry can best support the RNLI's fire safety ambitions. Here, industry-leading research and development are shared and discussed.
---
If you have found this article helpful or you are proud to be an FIA member then please share this article with your network.