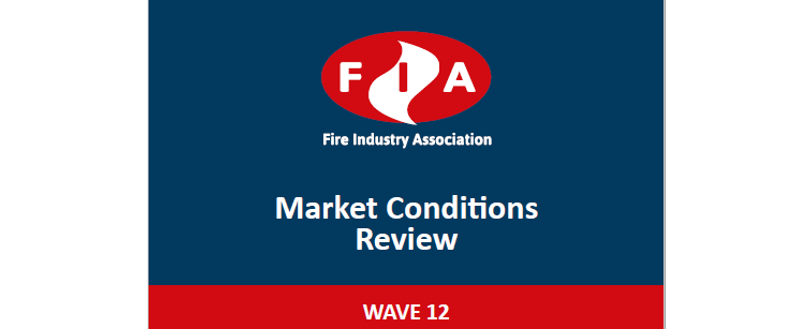 FIA 2020 Market Conditions Review has been published!
Wave 12
The Fire Industry Association (FIA) has published its 12th Market Conditions Review.
The report serves as an annual 'snapshot' to review how the fire industry market is performing. It is based on a survey conducted by the FIA of both FIA member and non-member companies across the UK. In the current year, we pay particular attention to the influence of COVID-19 on the industry and compare the results with our survey in Spring that focussed on the impact of COVID-19. This year's market conditions survey reflects how Brexit has impacted the industry in the short, medium and long term.
Click below to read the full report.