The importance of well-maintained Fire Extinguishers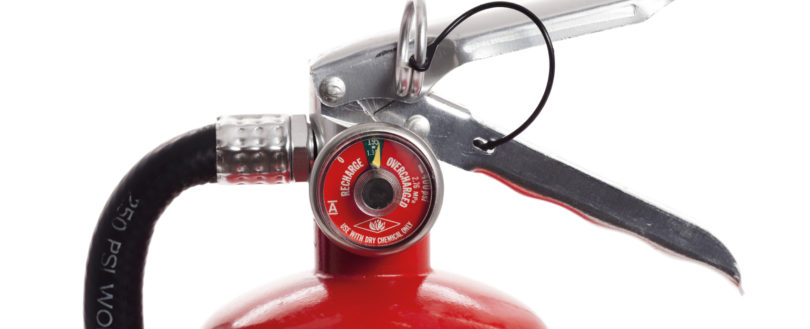 The importance of well-maintained Fire Extinguishers
Why you should have them maintained regularly by a competent person
Fire extinguishers are a vital part of fire protection, but all too often, they get misused as door stops or worse – left in a corner and forgotten about. But ignored fire extinguishers have a hidden risk: a failure to operate if not properly maintained.
Fire extinguishers play a very important role in first aid fire-fighting. They can mean the difference between a small localised incident that is quickly put out, or the fire and rescue service arriving to find a raging inferno which is putting life, property and environment at risk.
Fire extinguishers are provided to give first aid fire-fighting capability, in the event of a fire incident, you'd certainly want the extinguisher to work as expected. As such, there is a need for proper maintenance. For example, if the safety pin in the extinguisher has corroded, it could mean that the pin cannot be removed, rendering the fire extinguisher inoperable.
Annual checks by a competent Fire Extinguisher Technician, who has the relevant training, qualifications, experience, tools, equipment, and access to refills and components, would identify and rectify this type of issue, cleaning and lubricating, or replacing the pin if necessary.
When a Fire Extinguisher Technician visits, each extinguisher is subject to a stringent 20-point check before it can be signed off as safe to use. They will be able to identify any extinguisher which has reached end-of-life before you end up with an extinguisher that won't work or, worse, becomes a danger to your or your employees.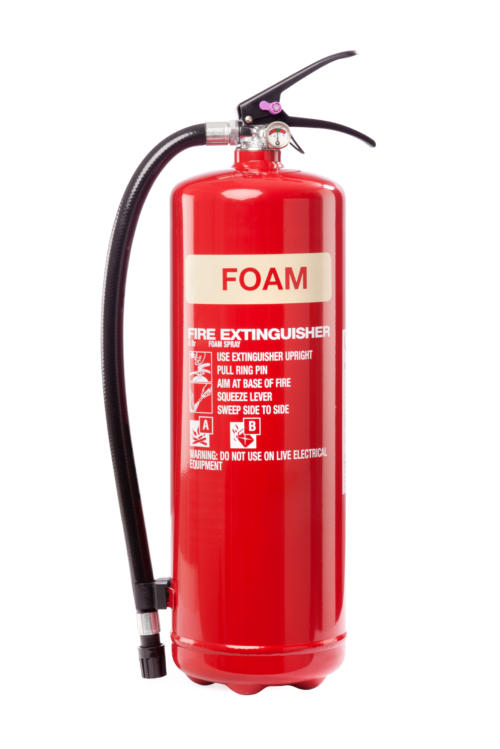 When selecting a service provider to inspect and maintain your extinguishers it is essential to ensure the competence of the company and/orindividual being employed to carry out inspection and maintenance, as not all service providers will be the level of competency you'd expect and hope for. This means that you could have extinguishers that may have been 'serviced' but may still not operate correctly.
In Article 17 of the Regulatory Reform (Fire Safety) Order (Maintenance section), which is the relevant fire safety legislation for England and Wales, it states "equipment and devices provided in respect of the premises under this Order or, subject to paragraph 6 (General Fire Precautions) under any other enactment, including any enactment repealed or revoked by this Order (RRO) are subject to a suitable system of maintenance and are maintained in an efficient state, in efficient working order and in good repair".
In Scotland and Northern Ireland other fire safety legislation applies, but the message is broadly the same: maintenance of fire protection equipment is paramount.
Due to the complex nature of the legislation, the Chief Fire Officers Association produced a guidance document for enforcing authorities. Within this document, section 17 maintenance states that where equipment is "provided and installed to a British Standard; it is it is reasonable to expect that the standard be met by the responsible person in terms of maintenance and recording systems".
Fire Extinguishers are manufactured to BSEN3 and installed in accordance with BS 5306 part 8; therefore, Fire Extinguishers should be serviced to BS5306 part 3. If all of these codes sound confusing, just know that these are the relevant British Standards (a type of best practice regulation), which the industry uses to deliver fire protection services. Knowledge of these codes is absolutely necessary for Fire Extinguishing professionals – which is why these individuals should have proper training and you should check their credentials, not just the price.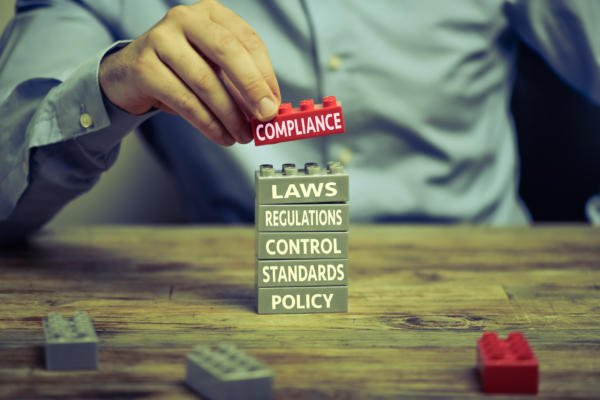 When selecting a service provider to inspect and maintain your extinguishers it is essential to ensure the competence of the company and/or individual being employed to carry out inspection and maintenance; as it is the responsibility of the 'responsible person' to ensure the service provider is competent to carry out the work.
The Health and Safety at Work Regulations require a competent person to carry out the inspection and maintenance of extinguishers. The definition of a "competent person"; is detailed in BS5306 part 3, exerts from this document are below:
"A competent person is one who has undergone an initial programme of training which includes "on the job" experience and attendance of a training course, followed by the successful completion of an examination administered by an independent examination body."
"To maintain competency, ongoing professional development is considered essential and is covered by the provision of refresher training at 3-year intervals together with an examination."
The document also goes on to give criteria for initial training, details of course content for theory and practical training, too detailed to list here.
The annual attendance of a professionally trained and competent Fire Extinguisher Technician to inspect and maintain your equipment, will ensure each extinguisher is in good working order, ensuring you have the appropriate number and types of extinguishers to protect you from the risks present, and should you need the extinguisher it will work and keep you safe.
You also rely quite heavily on the organisation behind the Technician. For your own protection, they should be third-party assessed, carry the right liability insurances, and provide the technician with tools, the correct replacement parts and refills for your extinguishers. They should also be members of a recognised Trade Association (such as The Fire Industry Association) who alert their members to extinguisher-manufacturer safety notices & recalls.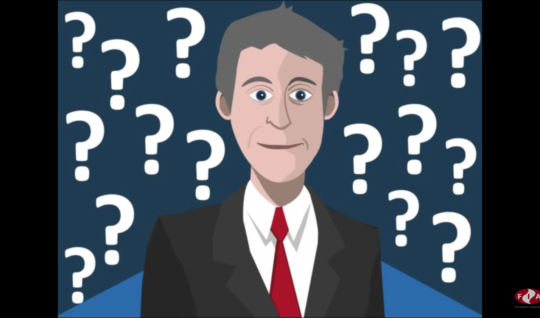 Video
Third Party Certification Explained
Learn how choosing a certified supplier can benefit you
Third Party Certification means that an independent body has inspected the company and assessed them thoroughly. It is designed to give consumers peace of mind when selecting a fire protection company as those with Third Party Certification are more likely to have the demonstrable skills, knowledge, experience, and competence to do the necessary works in your premises and to provide you with recommendations should any changes be required (for example if you have had any recent building work or an extension to the building – this would likely affect your fire protection).
Third Party Certification is obtained on a company basis, not to individuals – so you can rest assured that once you a have selected a certified company, that the individual that arrives on site will be compliant with the relevant British Standards and legislation.
However, the easiest and simplest way to check if a fire protection company has been certified is just to check if the company is listed under the 'Find a Member' section of the FIA website.
The Fire Industry Association (FIA) is the UK's largest fire protection trade association, with over 750 member companies. Membership to the Association is subject to strict competency rules, and all members carry Third Party Certification – so you can be assured that those listed as members on the FIA website are fire protection companies that have been certified for specific areas of fire safety provision, helping the end user to be confident of the services provided.
To find a list of competent fire extinguishing service companies, visit the 'Find a Member' section of the website. There, you will be able to filter the list of companies by service and by location and be reassured that all of the listed companies have had sufficient training and are certified to do the job correctly.

Related posts
02 February 2023

By Kirsty Lavell, Marketing Manager

23 January 2023

By Kirsty Lavell, Marketing Manager

08 April 2021

By Guy Middleton, Chairman of the FIA Portables Servicing Committee