Benefits of a Service Technician Visit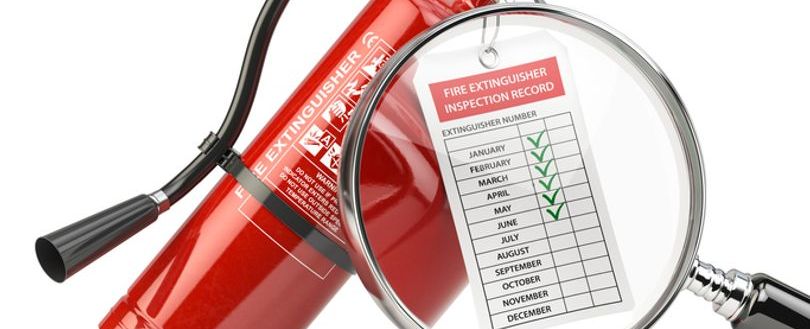 Benefits of a Service Technician Visit
Why a service technician visit provides more than just checking the extinguishers installed
08 April 2021 by Guy Middleton, Chairman of the FIA Portables Servicing Committee
5 years ago, an FIA Press release asked "Is it really a year since you were last here?" and continued to explain how your fire extinguisher technician does so much more for you in addition to just servicing each of your fire extinguishers.
Of course, they still provide all those, but now we would like to remind you just the things your fire extinguisher technician does for you as part of the service of each extinguisher; demonstrating just how valuable your trained, competent service engineer is to you, your business and your employees – by making technical decisions based on formal, refreshed training and British Standards
Rather than trusting the panorama of opinion offered up by internet forums and websites there just to sell you their gimmicky products; allowing an expert to decide may be the best decision you make.
From a sample of 100 typical FIA member's technician site worksheets, we found some interesting activity which more than adequately shows the beneficial extras you get when their fire extinguisher technician visits. Especially, interesting reading when all businesses are facing pressure to increase efficiency whilst holding safety steady and decreasing cost.
Firstly, fire risk (after all it is what extinguishers are there for), which demonstrates a technician's expertise and knowledge of fire standards. Would you know which type goes where?
Eight sites had insufficient general coverage, below the minimum, and were brought up to requirement – ticking an important box for those businesses. Four were found to have newly-introduced specific fire hazards (e.g. electrical machinery, flammable liquids) which were provided with the right extinguisher – protecting the employees and premises correctly. And another four had excess extinguishers removed - saving future cost.
Secondly, extinguisher location (after all it is important you can find them when you need them), which demonstrates that a technician will help your fire safety arrangements keep up with layout changes in your business. Are extinguishers always considered when a building is busy?
Thirteen buildings had extinguishers moved to a safer location because the side-ways knocks the extinguisher was getting as people or trolleys passed by were causing damage to the wall. Six had existing extinguishers moved to a better position to keep up with changes in the occupancy of rooms.
Fourteen extinguishers were missing their ID sign (you need this to help identify what type is missing when you see an empty bracket/stand) and there was one business, which asked the service technician to dispose of a banned Halon extinguisher which the local waste recycling centre wouldn't accept. Who else would they ask?
Thirdly, alternative type proposal (because all extinguishers have pros and cons), which demonstrates excellent product knowledge combined with an understanding of the effects they have on people, property, and the environment. Do you know the pros and cons of each type?
Seven businesses were made aware that there are alternatives to having powder extinguishers indoors which make less of a mess so need less clean-up. The pros and cons of all extinguishers are being written into standards to widen the knowledge and broaden awareness.
Finally, customer care (because you deserve it), which demonstrates how having a competent service technician visit your business saves you money and hassle. Only your service technician can do this.
Three extinguishers were found to have potential faults raised by the manufacturer through Trade channels (like the Fire Industry Association for instance). Whilst neither safety nor performance was likely to be affected, they were replaced under warranty. Only the trade get trade notices.
And two were found to have damage with another found with the front instructions rubbed off. None were spotted by the business during their monthly checks; but they were by the service engineer who sorted things out before he left.
So, next time your extinguisher technician arrives for the annual check and you ask "Is it really a year since you were last here?" remember he/she is there to do things only an expert can, all while quietly keeping you, your business, and your employees safe.
Chairman of the FIA Portables Servicing Committee

Guy Middleton is the Chairman of FIA's Portables Servicing Committee, enjoying his 34th year in the fire extinguisher industry in 2021.
Related posts
12 October 2023

By Kirsty Lavell, Marketing Manager

20 February 2023

By Kirsty Lavell, Marketing Manager

02 February 2023

By Kirsty Lavell, Marketing Manager