How to ace the Advanced Installer Qualification Pathway examination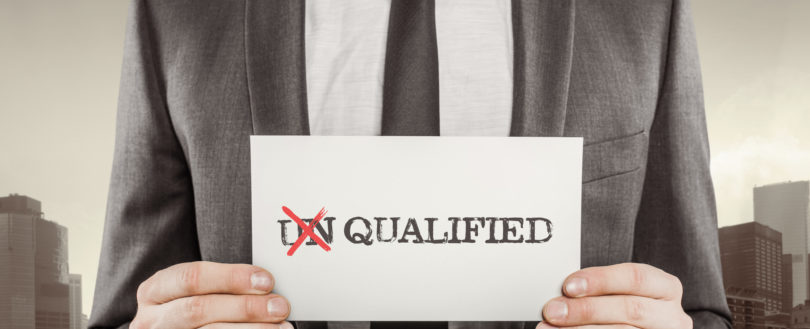 How to ace the Advanced Installer Qualification Pathway examination
We teach you the tips and tricks that have worked for other people taking our Advanced Installer course
In this series of blogs, we've been discussing how to pass the fire detection and alarm qualifications. If you or the person you booked already passed the Foundation Course, then one option that you could do following this is the Advanced Installer unit.
The Advanced Installer course does what it says on the tin – it provides the advanced knowledge and understanding so that you or your team can become (with added time and experience) competent fire detection and alarm installers. It is designed to up-level candidates' comprehension of installation best practice, and give them the opportunity to become a specialist in this area.
However, as we all remember with our school days, exams can cause some individuals a certain amount of stress in trying to prepare, especially if you have the sinking feeling of not really knowing how to prepare. Those horrible questions of 'What should I study?' and 'Am I good enough to pass?' can be very worrisome for some people, and I'm sure that everyone has thought about this at some point in the lead up to an exam.
Thank goodness this isn't school!
Here we are going to take the worry out of the Advanced Installer exam and give you the best possible advice to make sure you – or whoever you've booked on the Advanced Installer course – does well and (hopefully!) passes with flying colours.
After all, if you – or your staff – have passed the Foundation Course already, success CAN strike again with the Advanced Installer course. Just follow our top tips from our past learners…

1. Book a course well in advance
This gives time to prepare.
No one likes to feel rushed into an exam, so give yourself – or the person you're booking onto the course – time to read through the joining instructions, plan the route to the hotel or training centre, and know what time they are expected to attend. We recommend booking at least a month to six weeks in advance or more.
This ensures that dates and locations aren't mixed up, which can cause difficulties later on. Just make sure that you write down or print out all the information you need to be in the right place at the right time, so that there is no last-minute panic.
Trust us, panic in the run up to an exam is not likely to make anyone feel confident about passing.

2. Use the time in the run-up to the course to revise
If you took the Foundation Course, then you will remember that there were a good number of pre-learning videos to watch and study in the run up to the course.
Even if you or the person you booked onto the course, passed the Foundation recently, it might be a good idea to go back to those pre-learning and revision materials (including the course handbook, which is given out in class) and look them over again.
This is one of the reasons we suggest booking well in advance, as it gives time to revise the old material, so that it is fresh in the mind before taking the Advanced Installer course. This is particularly useful, because the Installer course picks up right where the Foundation left off – meaning that those that have forgotten a few little things from the Foundation may find themselves wishing they hadn't forgotten them.
Read through our 'How to ace the Foundation Course Qualification Pathway examination' blog to check out all the materials from the last course.

3. Engage in discussion about installation in your workplace
The experience of others is something we can all use.
If you or a colleague are highly experienced in installation, encourage those that are taking the Advanced Installer course to come to you with questions. Or just take the initiative and have a chat about British Standards with the person who is booked to do the course.
Just be careful that if you are going to do this, that your own knowledge is up to date and completely sound. We don't want learners to learn the old Standards!

4. During the exam, read the question TWICE
We said this in the Foundation Course exam, but we will say it again. Read the question twice. Read it slowly. Read it carefully. Look for clues about the answer.
The first time you read the question, just read it to get a basic idea in your mind. The second read-through should help you spot any key pieces of information or key words or phrases within the question. Those key pieces of information that you've picked out should help you choose the correct answer.
If you're faced with a question you really don't know the answer to, skip it and come back to it – you may find that the answer will come to you as you progress through the questions.
Consider bookmarking this page so you can send it to colleagues or employees, or simply bookmark it for yourself if you've enroled yourself in for our Foundation Course. Alternatively, print it out, stick it on the noticeboard, hand it out at staff meetings – whatever you need in order to make it clear how important these steps are (and help you remember them).

These 4 tips should ensure that you – or whoever you have enroled onto the course – is successful in the qualification pathway examinations.
Sign up to our e-newsletter for more advice like this, and our Training Newsletter for Foundation Course dates across the UK.
Related posts
06 October 2023

By Neil Budd, FIA Technical manager

02 August 2023

By Kirsty Lavell, Marketing Manager

01 August 2023

By Kirsty Lavell, Marketing Manager