Fireside Chat with James Cox, Fireco's Head of Sales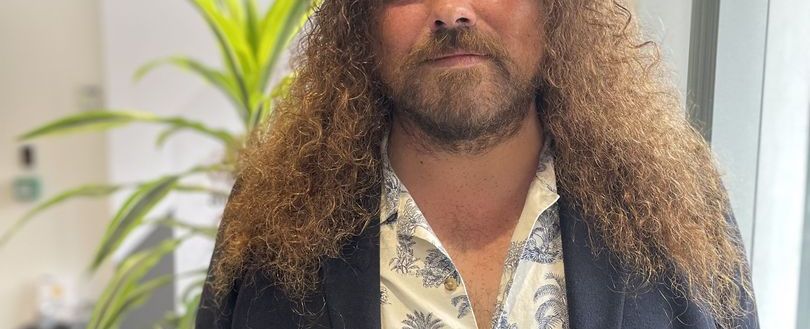 Fireside Chat with James Cox, Fireco's Head of Sales
Here's our Fireside Chat with James Cox, Fireco's Head of Sales. James talks about how fire safety allows you to get behind the scenes anyplace, whether it's heritage buildings, sports stadiums, art galleries, amusement parks, industries, castles, or parliaments, and how people make him optimistic about the industry's future.
Intro
My name is James Cox and I'm the Head of Sales UK for Fireco. After finishing A Levels, I was encouraged into going straight to university rather than taking a gap year and I suddenly found myself studying civil engineering in Southampton. To do that properly, you'll need to be putting in 40 hours of seminars/lectures and 40 hours of homework per week.
Instead of that, I was out doing the equivalent of two gap years going to every gig, festival, and Soho club night there was. I quit the course towards the end of the second year and went to the University of Sussex to read history where I graduated with a 2:1, despite concurrently working full-time hours running a kitchen and managing the university radio station. Since the age of 15, I had only ever worked in catering and my first office job was the usual telesales role that most postgrads find themselves doing as a stopgap. However, in my case I found myself promoted within 4 weeks of starting to a team leader role, and from there I spent a few years heading up various sales teams and soon learning that there is a better method for managing a team than the Gordon Ramsay approach!
My good friend and colleague, Mr Stone, used to work alongside me at a previous company and he spent three years trying to get me to join Fireco. He said I would be a perfect fit, although in truth he was really after the £100 referral fee he'd receive if I was still there after three months! It truly turned out to be the start of a career and I'll be forever grateful for that recommendation.
How have you been affected by Covid-19?
COVID-19 was really the making of the current Fireco team and proved how you need to meet a potential threat head-on and turn it into an opportunity to be seized. When the initial lockdown was announced, we were incredibly fast to mobilise and react to a changing market. All the commercial teams got together to work on our evolving strategy, which bore some of the best marketing campaigns you could have ever wished for. Production did an incredible job of keeping up with the demand as we ended up doubling our business output during the COVID period. That output remains to this day.
Most importantly, we didn't just think about ourselves. We thought about how we could support the fire industry, and this proved to be a real masterstroke. While many other firms were doing their own online product demos, we instead invited other companies onto our platform as keynote speakers, to deliver CPDs on their areas of expertise. The philosophy behind all of this came from one of our directors saying, "We are a fire safety company, and we owe it to our clients to service them with all their fire safety needs. This means if it's not something we can directly help with, then we need to put them in touch with those that can." The goodwill that we showed by hosting this webinar series was generously rewarded, an unbelievable level of brand exposure to the wider industry, a growing network of friends and our increased knowledge of areas outside our own particular world of fire safety. We have close to 90 webinars in our archive that anyone can access, free of charge. With so many of the attendees being Fire and Rescue Services, apprentices and those just starting out in the industry, the archive remains, to this day, a great tool for anyone starting their journey in the fire industry.
The final thing that COVID-19 taught us was the importance of social interaction. We regularly had weekly online team quizzes, the 'War Council' Facebook chat, and different members of the team pairing off to meet each other for a walk & talk. Simple things like that have a huge and beneficial impact on mental health. When lockdowns ended, we were the first out of the blocks to go out and meet our network for coffee catchups and putting the world to rights. The importance of people being around people had never become so apparent and we continue to bring the industry together with our hugely popular Friends of Fireco networking events.
Personal Questions
Do you have any pets?
No
What's your favourite movie of all time?
The Big Lebowski. It's all-round perfection and one of the few films I can watch multiple times and still spot something new.
'Waterloo,' 'What About Bob', 'Zulu', 'Bowfinger' and 'Watership Down' are all favourites too.
Describe yourself as a teenager in 3 words.
Incorrigible, insecure, naive
What is your biggest pet peeve/hate? 
Futile rules, platitudes, virtue signalling, gossip, and hypothetical questions.
If you could be from any other decade (or era), which would it be and why?
Musically I'd want to be born in the 60s, a teenager in the mid-70s and partying in the 80s & 90s to the fullest. I caught the end of that musical era late 90s until 2010 but it's all gone now.
What is your favourite quote and why?
"If I thought my hair knew what my brain was thinking, I would shave it off and wear a wig."
Christopher Plummer plays Sir Arthur Wellesley, 1st Duke of Wellington in the film Waterloo.
"I'm not conceited. Conceit is a fault and I have no faults."
David Lee Roth
I don't really have a favourite quote, but I do like "To be thus is nothing, but to be safely thus" from Macbeth. You can apply that to situations such as the pandemic where we found ourselves in a situation of not knowing what state the industry would be in when it all blew over. I was proud to be working amongst a team of talented colleagues who, rather than being complacent, really rose to the challenge we were faced with and took the company to the next level.
"Another great quote and one gossipers could learn from is."
"I have no desire to make windows into men's souls."
Elizabeth I
If you weren't in the fire industry – what would you be doing and why?
I'm not too sure. I've tried the whole band and gigging scene and it is very hard to get a team of volunteers (some with families) to be available to do what is required to make it in any way self-sufficient. So, it would be sales of some sort, but certainly not anything resembling a call centre! Once you are in the fire industry, it's hard to imagine being out of it. It really is one of those industries which can offer so much in the way of opportunity and experience. Most people at Fireco have been working together for over a decade, so at 8 years I'm still relatively new!
What's on your Spotify or iTunes?
When asked to list my favourite bands, I would normally start with Van Halen, ZZ Top, The Faces, and old Aerosmith and continue the list from there. However, my musical tastes are extremely varied. Classical, blues, jazz, rock, metal, country…anything with a string section. My friend once said that no matter what the genre, you will always appreciate something when it is done very well.
To get a better insight into where I am at, musically, look through this list of some of the best performers I have seen play live, who have since died.
BB King, John Barry, Dr John, Steve Mackay (Stooges), Steve Mackey (Pulp), Jeff Hanneman, Keith Flint, Rick Parfitt, Lemmy Kilmister, Scott Weiland, Chester Bennington, Dusty Hill, Ian McLagan, Malcolm Young, Very Reverend D Wayne Love, Gary Moore, and Jeff LaBar.
If you could have any three people (dead or alive) over for dinner – who would they be?
For conversation - Marco Pierre White, Christopher Hitchens, Peter Cook.
For a party - King Charles II, Oliver Reed, David Lee Roth.
What two things would you take to a Desert Island?
It all depends on the island and whether I want to stay on said island. It's really going to be either a bucket and spade or a helicopter and pilot.
Name a book, movie or tv show that has positively shaped you and why.
Everything influences you whether you like it or dislike it. It either impresses you and gives you a spark of inspiration, or it makes you realise you never want to do that, sound like that, or be like that. When you write a riff and play it to the band, and the band say, "It sounds like that part in the Hollyoaks theme tune," you very quickly bin that idea. Slowly, after filtering out your bad ideas, you'll find you are left with what you really like. We used to say we write music that we want to hear and that can transpose to anything really. Every successful team I've been a part of has always been a team that listens to what each other says, observes what the others do and learns from one another towards a shared goal.
If you were an animal, what animal would you be and why?
Pterodactyl is tempting! On face value, Hyenas and Kookaburras sound like they are the ones having the most fun. I pick hyena, as, whilst both are carnivorous, the hyena gets to eat the finer cuts - especially if you consider ostrich meat.
What is the best gift you've ever received?
My first guitar
What's your favourite thing in your closet right now?
Closet?! My Rotary pocket watch - 18th birthday present.
If you could have one superpower, what would it be?
Time travel - go back to the pre-smoking ban era. Real pubs, real prices, real music, real gigs, and real rugby.
Professional Questions
Where's the most interesting place that you have ever been with the Fire Industry?
It's a great question because the fire industry gets you behind the scenes anywhere. Those who know me, know my love of history, art, and listed buildings. So, despite having been all around the Guildhall, Mansion House, Tower Bridge, Old Bailey, various city chambers and town halls, it's a tossup between the Barbican Estate and Animal Reception Centre at Heathrow Airport, both of which are within the building portfolio of the City of London Corporation.
The Barbican is brutally beautiful and one of the most bizarre concrete oases that takes you out of London and into somewhere unfathomable. There are theatres, a three-screen cinema, an art gallery, restaurants, a school, a university, 40+ storey tower blocks and more. Seeing the BBC Orchestra in one of the theatres warming up for the Radio 3 performance later in the evening is something you wouldn't normally get to experience but the rest of the Estate could see regardless of whether you work in the fire industry. With that in mind, the Heathrow Animal Reception Centre wins. Any animal that enters the UK via Heathrow goes there for quarantine, meaning you have the expected areas full of dogs and cats, budgies, and fish, but then you see signs for great apes, big cats, stables for ungulates and elephants… When I went there, I saw enormous pythons, cane toads the size of a dinner plate and a Cuban crocodile. The only thing they don't house is a giraffe as it's too tall to fit on an aeroplane! What a treat.
What's the best piece of advice you've received?
I've received brilliant advice throughout my life and never followed any of it. It tends to be the worst advice I've gone along with. "Don't ask permission, ask for forgiveness later" is something I'm running with right now. That was from our CEO James Wheeler who also mentioned this in his fireside chat. That has allowed the Fireco team to be highly creative in what we do and one of the few pieces of advice I have followed.
"If you don't hit your targets, blame the Marketing team" is also a good one.
What time did you get to work this morning?
9.45 am.
What does your usual day look like?
It's normally either meeting our network of friends or deciding to meet them. I have the usual commercial meetings that one would expect with my role, but, in general, these days, it's extremely rare for the whole Fireco team to be in the same place at the same time. This is because we are so busy out in the field, building relationships and learning about the customers' world. Nevertheless, we are all in constant communication and take every opportunity to socialise as a team.
How does your work and family life come together?
They don't really cross over. I very rarely work from home, and I don't have any kids to worry about.
What makes you excited about the future of this industry?
The people. I don't think I have ever really met anyone who hasn't been professional, generously helpful, and clearly wants to make the industry better. Everyone is very enthusiastic about their area of fire safety, and this can only be a wonderful thing. These last eight years, I've personally seen a big, substantial change in how decision-makers are starting to embrace innovative ideas and emerging technologies, whilst being even more stringent on quality and competency and insisting on being provided with the right evidence.
At Fireco, we are known for doing a lot of networking and what has been great to see is how many of our friends have started meeting each other independently of us, off the back of our networking events. It's great to see what can be achieved with goodwill and making considered introductions as the host. People are the key to the future of this industry.
What does the fire industry need?
'Empathy' - The industry needs to be applying more of this within its decision-making. Prof. Steve Gwynne from Movement Strategies mentions 'empathy' in one of our guest webinars which addressed crowd behaviour during the evacuation of a complex building such as a holiday resort. It really struck a chord when he gave examples of different building occupants and their state of mind when a fire alarm was activated. A person on their third bottle of wine, two teenagers on their first date, younger children in the play area, someone about to beat their highest score in the arcade, and front-of-house and back-of-house staff - they all behave differently. If you were to apply this to giving evacuation instructions, do some people react better to voice alarms, text messages, WhatsApp, fire beacons or being given direct instruction by a fire Marshall?
Sonny White also did a guest webinar discussing how those with autism may run and hide because of the level and type of sound the fire alarm is emitting. That was a fascinating and eye-opening presentation. We also need to consider the fact that one in six people struggle to hear a fire alarm at all.
One of the guest webinars Russ Timpson did for us covered how varied the occupants in a tall or complex building can be and the serious risks each can pose. It is quite possible to have one flat running a cannabis farm, the next flat housing a hoarder, e-scooters being charged in the flat above, and the flat below being occupied by a tenant whose assessment of 'general needs' twenty-five years ago now has serious mobility issues. There is no panacea here.
If you take the example of a disengaged door closer, simply replacing it and ticking the box is not going to mean it's still there in a week's time. Why was it disengaged in the first place and has that obstacle really been removed? In Jan 2022 in the Bronx, Twin Parks Northwest, Site 4 saw seventeen people die due to smoke inhalation in the communal areas when a fire door didn't close properly. In chapter 5 of 'Show Me the Bodies: How we Let Grenfell Happen', Peter Apps covers the issue that forty-three door closers were missing and an additional thirty-four were not working in Grenfell Tower - two-thirds of doors above the 4th floor would not close. Are door closers tampered with just because people have mobility issues or is it more to do with the inconvenience? Do we know for sure? Are we sure that when we replace a door closer, educate the occupant on its importance and even threaten them with a fine, we are going to stop the door closer from being disengaged for the fiftyish weeks between each annual inspection?
Understanding why building users behave in a certain way will help diagnose the correct solutions to problems rather than simply opting for a generalised 'compliant' solution. There can never be one solution to fit all and that's where empathy can help make the right decisions to reduce risk and in a reasonably practicable way, to help protect life and property.
What do you like about the fire industry?
There's so much variety that it never gets dull. Fire safety allows you to go behind the scenes anywhere, be it heritage buildings, sports stadiums, art galleries, theme parks, factories, palaces, and parliaments. Every place has unique requirements and problems to solve, so no two things are the same. Likewise, you meet so many different characters with such variety and wealth of experience for you to learn from.
What matters most to you?
As this is under the 'professional' rather than 'personal' section of the Q&A, it makes things slightly easier - my team of colleagues and my network.
What would you tell yourself at the age of 21?
I don't know whether I would have listened to me, you know? And I'm not sure which age would be the best age for me to go back to and advise myself successfully. Some of that would be me being disproportionately loyal to those working around me rather than putting myself and my future first - I would have wanted to see whatever I was doing at that time through to completion, regardless of whether it was sensible. That would form part of the lecture I'd deliver to the younger me, but I still don't think I'd listen!
What motivates you?
Goals that have value and that I can believe in.
Where do you want to be in 5 years?
I'd want to still be loving what I do and still be intellectually stimulated. I would want to be able to look back and recognise a clear journey of achievement with good decisions and having helped those around me to feel the same. It's definitely how the team at Fireco should be feeling right now when we take a moment to step back and ponder on the previous five years and what this company has given to one another.
Why is the FIA important to you and the industry?
Fireco has always had a great relationship with the FIA. Straight away, I can say the team has benefitted from being elected to sit on various Councils and the knowledge and advice passed on from members of those Councils. The team has felt very welcome, despite still feeling an element of imposter syndrome, the team are still surprised at how well they are received and how respected they are.
Going back to one of the first questions, I was extremely impressed and likewise grateful for how quickly (Monday 23rd March) the FIA fought for clarity over COVID key worker status and that the fire industry should be carrying on with its duties, despite what was happening around us.
The FIA are always at the forefront of sharing information and industry updates as they come, as well as being key players in driving positive change and promoting competency. Several members of the Fireco team have contacted members of the FIA Board for advice and opinions on various standards and compliance matters, and have always received generous and informed responses, which have helped them to expand their knowledge and get them pondering on how to solve unusual requirements.
What do you want to say to the readers?
We are always very welcoming to those who wish to visit Fireco HQ so please get in touch if you would like to have a tour of where the magic happens. Please also invite us to visit you and discuss your fire safety issues - if it's not something we can directly help you with, then we're highly likely to know someone who can and will gladly put you in touch with them.
Related posts
26 April 2023

By Kirsty Lavell, Marketing Manager

23 January 2023

By Kirsty Lavell, Marketing Manager