Fireside Chat with Colin Simpson, Operations Director for Risk Warden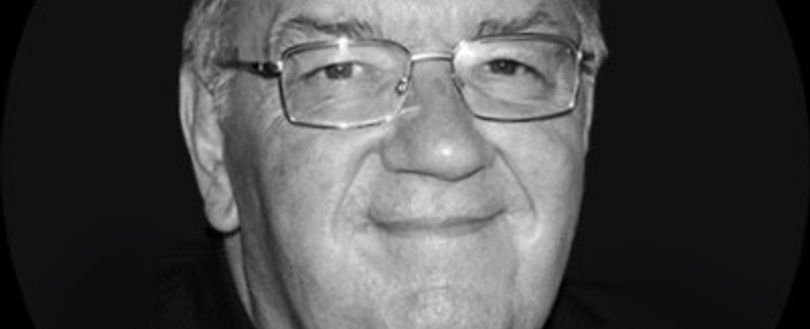 Fireside Chat with Colin Simpson, Operations Director for Risk Warden
Here is our Fireside Chat with Colin Simpson, Operations Director for RISK WARDEN. This interview discusses Colin's experience in the fire industry, noting that the fire industry requires competence in all areas of the industry and how he went straight into the Royal Navy at HMS Ganges training establishment after leaving school.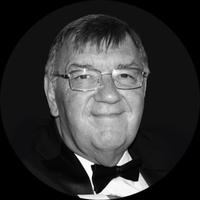 Intro
I left school at 15 and went straight into the Royal Navy at HMS Ganges training establishment, where I learnt the skills of life and self-discipline, which have remained with me ever since. I joined the Fire Service in 1974 and progressed through the ranks, undertaking Operational, Fire Safety, and Fire & Accident Investigation duties. 
On retirement, I joined a Fire Engineering Company looking at the new Regulatory Reform (Fire Safety) Order and remote fire signalling.
It was in 2013 that I had a chance to put my thoughts and experience into building an FRMS with a good friend. After a couple of years, the first professional version of Risk Warden was launched. Today, it is one of the best fire risk assessment, risk management and compliance management software platforms on the market. 
Personal Questions 
Do you have any pets?
Yes, Bernie, a 6-year-old Cavachon.
 What is your favourite movie of all time? 
The Ten Commandments (1956) 
Describe yourself as a teenager in three words.
Social, Fit & Keen.
What is your biggest pet peeve/hate?
When two news readers interrupt and talk over each other during a news segment.
If you could be from any other decade (or era), which would it be and why? 
As a bit of a photographer, I think the Victorian era, with the start of still and moving imagery, would have been a wonderful place to be.
What is your favourite quote and why?
By failing to prepare, you are preparing to fail. (Benjamin Franklin)
In the fire and risk sector, this is oh-so-true. 
If you were not in the fire industry – what would you be doing and why?    
IT Systems Engineer. I started looking into IT in the early nineties and got hooked on what was possible. I was extremely interested in how Linux and LANs (Local Area Networks) could provide communication within specific groups. From 2004 my ambition was to bring Fire Safety and IT together and, as we advance, IoT as well. 
What's on your Spotify or iTunes? 
60's music, mainly Tamla Motown with Beatles, Stones, and Traffic
If you could have any three people (dead or alive) over for dinner – who would they be? 
Stephen Hawkin, Nostradamus, and Galileo had their take on what was around the corner.
What two things would you take to a Desert Island?
A TV and the complete collection of shows from Geoffrey McIntyre Rowe.
Name a book, movie or tv show that has positively shaped you and why? 
The Ten Commandments (1956): whilst at the Fire Service College, under methods of training and leadership, we had to do a project on a person that was a good leader and the qualities needed in such a person. I chose Moses for this project because he inspired so many people and got them to follow and support him, even though he did not have a final destination, and the results have stayed with me ever since. 
 If you were an animal, what animal would you be and why? 
A cat as they always seem to get their own way. 
What is the best gift you've ever received? 
Atari 1040ST 16-bit computer (1987)
What is your favourite thing in your closet right now? 
The Worshipful Company of Firefighters Jacket of which I am immensely proud to wear and promote the Company and our Charity. It is very warm and weatherproof with big pockets. 
If you could have one superpower, what would it be? 
Speed reading
Professional Questions 
Where's the most interesting place that you have ever been with the Fire Industry? 
As a founding Director of the International Aviation Fire Protection Association, I had the opportunity to travel the world to speak with other Fire professionals and their risks covered. To single out one place, it would be Singapore, as it is an excellent place with great people.
What's the best piece of advice you've received? 
Listen and absorb what is being said to you.
What time did you get to work this morning? 
07:30
What does your usual day look like? 
Assisting and informing a wide range of people about the advantages and benefits of digital information and matching it with their goals alongside their current systems.
How does your work and family life come together? 
I am fortunate to have an understanding wife, and all our children have left home now, but in the end, I do my best to set aside some quality time to spend with the family.
What makes you excited about the future of this industry? 
As an avid believer in technology as a problem solver, I am excited that the fire industry is starting to embrace technology to help keep people safe.
What does the fire industry need? 
Competence in all areas of the industry and an easy method of checking these competencies. We are getting there, but it is still too easy for someone to say an untruth, potentially putting lives, buildings, and the fire industry's reputation at risk. 
What do you like about the fire industry? 
The fire industry is all about Life and Building Safety, and with innovative ideas, techniques and technology coming through, it will be a sector to watch. 
What matters most to you? 
Honesty and integrity.  
What would you tell yourself at the age of 21? 
Maintain your fitness. 
What motivates you? 
Mental health has played a big part in my life, in one way or another, and I get personal satisfaction when helping someone achieve a goal that they are looking for and making life a little bit easier for them. 
Where do you want to be in 5 years? 
Retired but watching Risk Warden expand its reach, enabling more risk owners to effectively plan, organise, control, monitor, and review their preventive and protective measures.
Why is the FIA important to you and the industry? 
The FIA is a conduit for like-minded people in the fire industry wanting to learn and exchange ideas for the betterment of fire & life safety. 
What do you want to say to the readers? 
It's been stated before, but I believe competency in their given areas is an absolute must. The Fire Industry's future is in the younger generation's hands. Organisations need to allow them to not only learn their respective trade but also give them the ability to meaningfully contribute to the industry, ultimately leading to a stronger, safer, more technologically advanced fire industry.
Related posts
05 September 2023

By Kirsty Lavell, Marketing Manager

23 January 2023

By Kirsty Lavell, Marketing Manager