Fireside Chat with Ian Watts - Llumarlite Ltd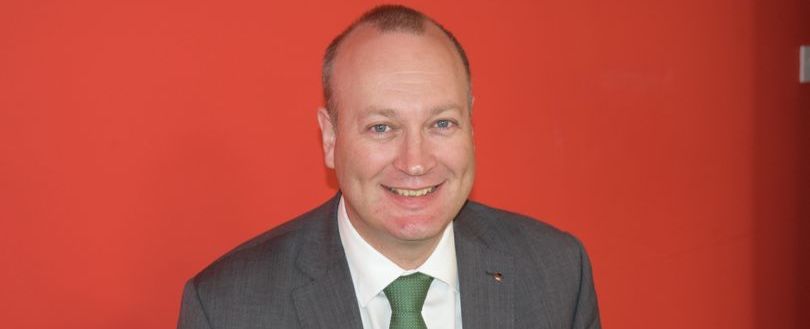 Fireside Chat with Ian Watts - Llumarlite Ltd
Here is our Fireside Chat with Ian Watts - Business Development Manager at Llumarlite Ltd. This interview touches on the need to achieve strict compliance in the emergency lighting sector, how Ian would have otherwise have become a guitarist and singer if it wasn't for his chosen career path in emergency lighting, as well as his love for the Only Fools and Horses series.
Fireside Chat with Ian Watts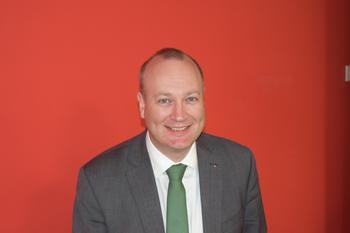 Intro: Thank you very much for this opportunity. My name is Ian Watts and I've been a trainer for the Fire Industry Association for 10 years, it's been an amazing process. I have a daytime job, working for lighting consultancy Llumarlite and have been involved in emergency lighting for my whole career, so it's a pleasure to continue the alignment of life safety systems with the FIA.
​​​​​
How have you been affected by COVID-19?
Luckily, not. With double vaccination, working from home and the wearing of face masks and cleaning hands, I've been lucky that my wife and children have also not been affected. My parents managed to stay isolated, and it's all been reasonably okay. I feel sad for those that have suffered, but the Government did have a sensible policy in place, and we like that.
Personal Questions
Yes, I have a Russian Blue cat which I obtained when I was living in Lithuania. I drove him home from Lithuania with my wife. He's called Nico.
What's your favourite movie of all time?
I like the population of the Harry Potter-style movies, which I know sounds a bit quirky, for someone of an older engineer format, but it just lifts positivity, seeing children from such a young age which then develop to being multiple wizards. The joy of seeing London train stations flying off to Scotland and wizardry.
Describe yourself as a teenager in 3 words?
Canoeist to guitarist
What is your biggest pet peeve/hate?
Some people view it as saying they don't like dogs, I don't dislike dogs, it's the incompetence of the owners of the dog, which is more irritating.
If you could be from any other decade (or era), which would it be and why?
For me, the same again, it would be amazing, and having the knowledge of what I did last time, I'd probably be a little bit richer, perhaps. The time frame was amazing. Being born in 1973, so 48 years old now, 30 years of being involved in the emergency lighting industry, it's been a perfect time. I'm hoping we're going to continue lobbying Parliament and move things in a very different manner over the next few years.
If you weren't in the fire industry – what would you be doing and why?
Playing guitar in bars and restaurants again, like I did when I was young. I play finger-style Irish music. A classic example is the Dubliners, which fits well in my mind, and I try not to sing with an Irish accent because I wouldn't want to offend. But then I realise that when I'm doing training courses for the Scottish, I always end up with a Scottish accent. If I'm in Leeds or Barnsley the same thing happens. So, when you're a musician and you sing, your mind picks up on the accent, so you must be very careful. But it's good fun.
What's your favourite quote and why? ​​​​​​
(The lowest price is not always the best value). In that thought process is a bit of emergency lighting focus because of course, with fire, no one would use a non-certified, non-approved product. In emergency lighting, it's not illegal to fit non-certified non-approved products and people often commercially deviate suitable approved devices to meet the requirements of design and build projects. So, luckily the life-safety community does understand this and that's part of the strongest profile of the training that we offer.
What's on your Spotify or iTunes?
Irish music but there's a bit of a link towards Martin Carthy, his guitar skills are phenomenal. When playing finger-style, listening to him is pleasing. But then again on Spotify, I have music for the children, so I don't bore them to tears with old fashioned folk music. I have Happy Mondays on there, I just think it's a great tune to motivate the children at bath time, I have a 4-year-old and a 10-year-old so it can be quite chaotic.
If you could have any three people (dead or alive) over for dinner – who would they be?
Boris Johnson and my parents. Boris can pay for the meal and my parents, and I can enjoy questioning him. I quite like Boris Johnson's political framework and knowing that the leader of Parliament Jacob Rees-Mogg and him have such a strong alignment makes for a fun dinner chat.
What two things would you take to a Desert Island?
My guitar and a BBQ. Obviously, if I can't find a chicken on the island then I'm stuffed. I could try to fish. I should say a BBQ with meat.
Name a book, movie or tv show you that has positively shaped you and why?
Only Fools and Horses. When you're 16-19 years old it gives you, this mindset of how you can have an older brother who's a bit quirky and odd with a younger brother who's got the girlfriends the older brothers never going to get. So, it's that mix in council housing and properties that were not deemed a premium, of people that were still enjoying their life and their world and doing well, from that point of view. It's incredibly funny for me.
From memory, my father owned one of those three-wheeled Reliant Robins when he started working for Chloride, but he'd got a motorcycle license deemed acceptable back then. With his first job in sales, he had to quickly change up to a full driving license for the switch to 4 wheel company vehicle.
If you were an animal, what would it be and why?
I think I'd be a lion purely because I get to eat what I want kindly supported by my lovely wife.
What is the best gift you've ever received?
My Lowden guitar. I went to a guitar shop near Southampton, and I couldn't afford this Lowden guitar on the shelf, it was a brand new one and their premium priced. So, I said to the owner of the shop "I've got a canoe that I can't use anymore due to my height" and he said "Well, I need to get fit, so we'll offer that up as a trade-in" and my father paid the rest as a Birthday present, so it was a phenomenal gift. It was such a great historical shop that so many musicians used. They sold drums, guitars, electric guitars, bass, and amplifiers, it's just a lovely memory in my mind.
What's your favourite thing in your closet right now?
Chanel aftershave. Mixtures of fragrances that weirdly when you're working from home help you feel like you are premium and ok to present. Having done a presentation over in Gloucester for the last couple of days I was wearing a suit and tie which one hadn't done for so long and so, to have a decent aftershave and to look and appear suitable, was fun.
If you could have one superpower, what would it be?
A magician able to manipulate people's minds. It could be used for anything, for money or to make sure people install approved products instead of cheap rubbish or just to have the most fun ever in your life because sometimes, people who are gloomy need cheering up and that's a difficult one.
---
Professional Questions
What's the best piece of advice you've received?
Chris Watts, my father, Chairman of BS5266 for as long as I can remember. He's really been my mentor; he's pushed from the beginning to what we could suggest as a suitable alignment now. He's developed my understanding of compliance and the wish for emergency lighting to achieve strict compliance. For 30 years there's been a situation where we've asked for it to happen, but it's not actually in place. We're still on that step-by-step process trying to improve it.
My father started the training course development with his BSI guide to Emergency Lighting. I started with him at Menvier Electronics in Banbury 30 years ago and he was the product manager. I was working in the technical service team, changing out detectors for the leaking thermistor heat sensor issue. Being over 2 metres tall I didn't need a stepladder, so it was quite beneficial. Historically premium companies like this ran with 70% of their Emergency Lighting BSI kitemarked. That was a significant benefit to try and sell appropriate products in the market. It's perhaps what's given me the suitable mindset to try and apply further our emergency lighting working group, within the FIA that is a great alignment process within the Lighting Industry Association and ICEL.
Where's the most interesting place you've ever been with the Fire Industry?
I was lucky enough to work for a premium member of the FIA historically who took me out to Dubai. Dubai was a repeat visit. I went 6 times while I worked for them and enjoyed promoting their combined fire and emergency lighting system in the Dubai market. It was phenomenal to train the staff in Dubai and to have the Dubai customers come in and interact with you. That subtle mix between EN and UL, the European normalisation and the American standardisation, an unusual mix.
The place is just unbelievably exciting. When you first visit, you think Wow, it's so premium, but when you look at certain parts of it you realise it's not that premium and they're actually an incredibly hard-working different nationality and foreign supported staff there that are really working so hard to achieve the next steps that Dubai wishes for and of course they're taking everything out to Mars now, they're heading off into space which certainly highlights their technical skills. Such an interesting place.
In terms of the development of Dubai, it's growing dramatically, the value, the development of members of staff. The interaction with the UK market and for us we're so lucky that we work with the British Standards Institute because the BSI, if you have a kitemark on an emergency light, you automatically achieve Dubai Civil Defence approval and that means that Dubai is closely aligned to our standardisation skills. I enjoy that link.
What time did you get to work this morning?
6.30-6.45 when the emails start flowing in and the phone line started at roughly 7 am, so an early start.
What does your usual day look like?
It's constant, it doesn't stop. Potentially that is a link to working from home and having a family here. Because one tries to balance both and at some point, you feel guilty and think you haven't done enough work and then another point you think, what about my children, is my wife going to go mad having to deal with them?
What makes you excited about the future of this industry?
The increasing number of members within the FIA is giving me such a positive uplift.
Government development and so, therefore, the plan to achieve strict compliance and learning development for our competent engineers. It basically supports the responsible person, in this process. If we don't achieve competency and achieve engineers with suitable competency, then the responsible person becomes legally culpable and there can be uncapped fines and up to 2 years custodial prison sentence. It's not great for an end-user so, our members must be so pleased that we lead them with every element of support for that.
What do you like about the fire industry?
It's hard-working, it's diligent, the people that I come and work with are friendly, and they're all focused on life safety and in that context, it's the right group to be with.
How does your work and family life come together?
I've always worked from home probably since the technical service time, so as soon as you become a sales rep for an emergency lighting company it's a home working scenario. When you're achieving your target, then people don't mind as your bosses, if you spend a fair amount of time at home interacting. I really enjoy cooking when I'm working from home and the children get very excited by what type of food I'm creating. Indeed, I'll probably be making some home-made beef burgers with chili and cheese tonight, that's a fun thing to do.
What matters most to you?
Uplifting from cheap non-compliant emergency lights to BSI kite marked at the top end of the tree, or at least, a manufacturer's declaration of compliance to BS EN 60598-2-22.
When I list product standard it's important that people understand strict compliance to that standard, a certificate proving that it works to that level as opposed to the industry norm, which is designed to meet the requirements of the EN 60598-22-2 or manufactured in accordance with, that's not the same as certified. To get a UK-based project manager to sign up, to account for it. Then in a court of law, the prosecution lawyer can focus attention on this legally culpable individual.
What would you tell yourself at the age of 21?
Stay positive, keep trying, no matter what challenges are placed in your road map, it's just a process that might feel difficult at the time. But being given confidence and I know that the senior management at the FIA have got the best routes to tell people that what they're doing is great, just keep going, you'll be fine.
The support from delegates that I have when I'm doing the training, during and after the training. When I give out my mobile phone number and suggest that if anyone has any questions for them to just call me. I'm happy to help.
I love emergency lighting, it's a bit quirky to say you love it, but it is an interest point for me. As Convenor of CEN 169 working group 3, means I'm assisting the setup of the light levels within Europe. My next steps will be development and the more questions that we get from delegates, the better knowledge base I'll have to get it right.
Where do you want to be in 5 years?
I really hope in the same position, I just don't want it to change. The supposed random or routine inspection suggested for the Regulatory Reform Fire Safety Order is not quite in place. The reality is maybe only 1 in 19 properties will see a fire officer. So, the end-users are not really taking enough attention to this. Not even with a morally appropriate Fire Safety Risk Assessment, let alone, compliant, or suitable emergency lighting. This needs to be pushed harder and the route for this is a challenge.
Why is the FIA important to you and the industry?
I believe wholeheartedly in the structure from great training, to continued development and growth.
What do you want to say to the readers?
It's a serious concern the non-compliance situation that we're in and it horrifies me that people are just accepting non-compliant product, they're not even testing it and they're certainly not maintaining and replacing it. Most providers are simply putting in what they use on a regular basis that they can get at a low cost from a wholesaler.
I'm very lucky to be working alongside some premium wholesale companies now. To highlight how appropriate, it is to upgrade to certified approved products.
The strong message is that training is the key. If you know about the subject then you will be able to sign off and achieve, in an emergency lighting context suitable deviations. Maybe "variation" like BS 5839 will be a proposed wording change for the soon to be revised BS 5266.
---
The next edition of Fireside Chat will be with Peter Stephenson - Bussiness Development Manager at Warringtonfire.
If you would like to get involved with Fireside Chats please contact [email protected].
*All answers given are not reflective of the FIA views and thoughts and are that of the individual who was interviewed

Related posts
02 February 2023

By Kirsty Lavell, Marketing Manager

23 January 2023

By Kirsty Lavell, Marketing Manager

25 March 2019

By FIA Team, FIA Team