7 Facts You Need to Know about the New Qualifications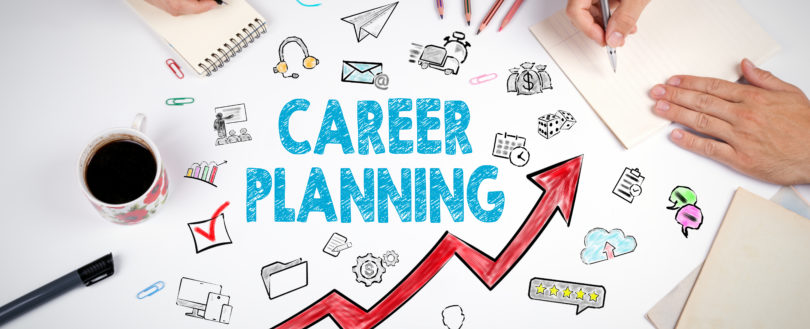 7 Facts You Need to Know about the New Qualifications
Sit back, you might just learn something...
Last week, we announced that we will be running some brand new qualifications in fire detection and alarm systems. This was met with a huge range of reactions online – our launch video views ramped up on YouTube, people retweeted the news on Twitter and shared it all over the place on Facebook, and we had the FIA team inbox filling up with requests for a hard copy of the new prospectus.
We've had the phone ringing with a tonne of questions since our big announcement and I'm sure you want to know more about what these new qualifications entail, so here are 7 facts you need to know about the new qualifications.
1) There are four new qualifications.
There is one qualification for each of the four main job roles within the fire detection and alarm servicing sector – Designer, Installer, Maintainer, and Commissioner.
These all have 'official' long titles set by the Awarding Organisation (which you can read in our new prospectus - click to download), and will qualify you or your staff to an advanced level in each specialist area. The good news is that they are Level 3 on the Qualifications Curriculum Framework (QCF) in the UK, meaning they are equivalent to an A-Level.
Due to differences in what qualification levels represent between the UK and Europe, a Level 3 qualification in the UK actually transfers to a Level 4 on the European Qualifications Framework– one level higher than the Level specified as the minimum level of education in EN 16763, the standard that sets out a minimum level of education required for fire and security services technicians. Good news for those that want to show compliance to this standard!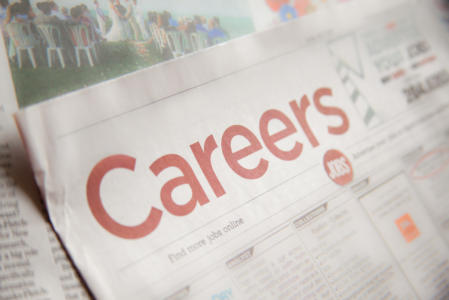 2) They are all formally recognised by an Awarding Organisation.
The Fire Industry Association Awarding Organisation (FIA AO) is the new official awarding organisation for qualifications within the fire industry. The FIA AO gained recognition with all the relevant national regulators for qualifications in England (OFQUAL), Wales (QIW) and Northern Ireland (CCEA) in 2014 and is recognising the FIA training department to be the first training centre in the UK to offer the qualifications.
3) Each qualification has four units.
This should be easy to remember – four separate qualifications, each with four units each. The handy part is that three of those four units are common to all four of the qualifications, and it is completion of the final unit that identifies the qualification you are awarded. Therefore, if you wanted to gain multiple qualifications, there shouldn't be a need to resit the three common units first – just complete a different final unit.
This handy flowchart explains it: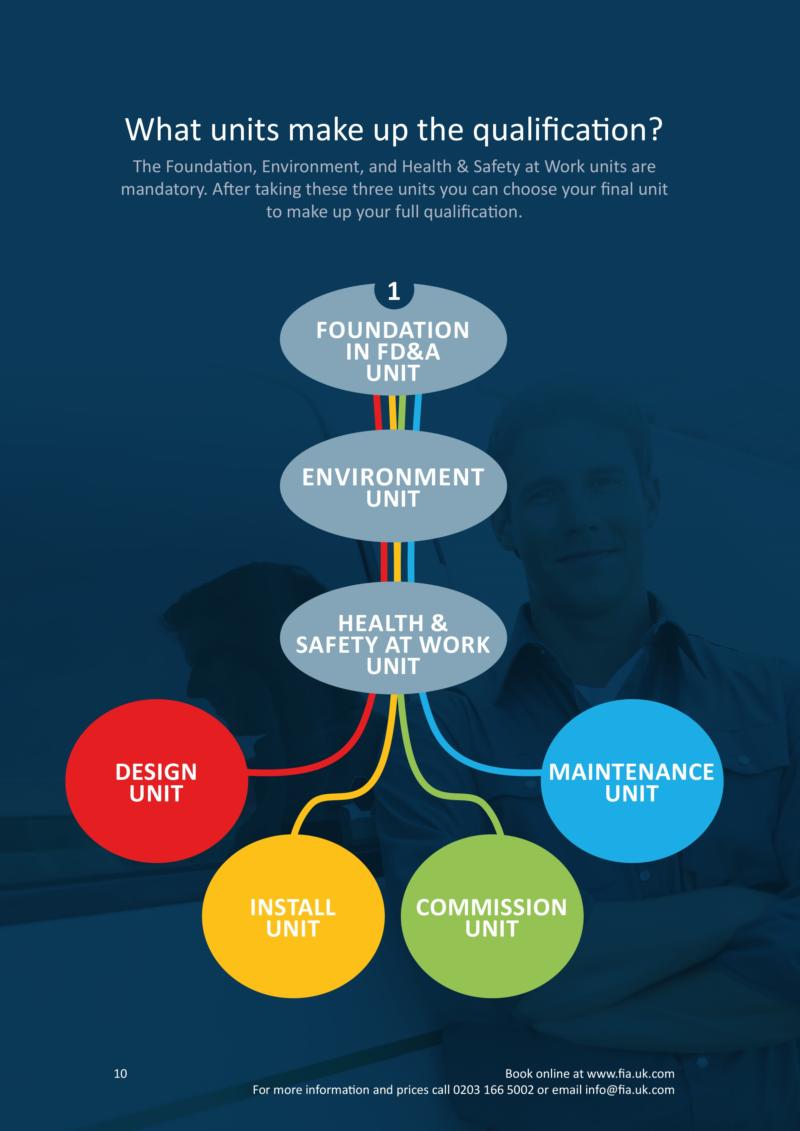 4) Those taking the qualifications will learn A LOT more than before.
The current FIA training is robust and industry recognised – it is what we are most famed for. We'd be hypocritical if we said our current training wasn't up to scratch – it is, and it is still relevant. Learners still benefit from it daily.
But after consulting with members, doing a survey, and listening to what you wanted, one thing was clear: you wanted the training to be longer, formalised, and include more content. So the new qualifications will do exactly that – more content, more advanced knowledge building The new qualifications link to other aspects of FD&A systems not previously covered in current training courses, giving a rounder, more comprehensive level of knowledge and understanding amongst learners.
Even if you have previously done training with us here at the FIA, it would be worth booking a qualification course when they become available as there is going to be a lot more on the syllabus that wasn't covered before.
The added benefit of the qualification course is that you'll gain a proper bonafide nationally recognised qualification that will benefit not just you (or your staff), but will be an attractive offering to any future clients.
5) There is provision for those with additional needs.
We've always done our best to provide for those with additional learning needs, e.g. dyslexia, but you should be reassured to know that if you tell us about any other additional needs on your application, we should be able to offer the support you need. We strive for equal opportunities and you should be reassured to know that no matter what your needs are, we should be able to accommodate you. So long as you inform us, there is absolutely no reason why you can't walk away with a qualification (effort required, of course!).

6) No prior learning or experience is needed to start the qualification pathway.
In order to start a qualification, you don't need to have completed any prior learning such as the current FIA training courses. The qualifications are suitable for all levels – whether you are a complete beginner or you have been in the industry for some time.
Even if you have previously completed courses or you have gained industry experience, getting a qualification will give you a higher level of understanding and further your development professionally (see #4 above – we've added so much more to the qualification).
For those that are just starting out – this will be a great opportunity for you to develop your knowledge and understanding to an advanced level, giving you the edge in the business world over others that have not yet qualified.
7) The first classes will be bookable later this year, after our launch in June.
Our official launch will be at FIREX this year, 20-22nd June at the ExCel, London. We will be having a full programme of seminars and talks that you can attend to find out more, plus a networking bar where you can come and have a drink and meet with FIA staff to discuss the qualifications in more detail. You can also pick up a prospectus – but if you can't wait, you can download one here, or request a hard copy here.
>>Watch our launch video>>
>>Read more about our qualifications>>
>>See us at FIREX>>
Related posts
06 October 2023

By Neil Budd, FIA Technical manager

02 August 2023

By Kirsty Lavell, Marketing Manager

01 August 2023

By Kirsty Lavell, Marketing Manager