What the industry needs now, is qualifications, sweet qualifications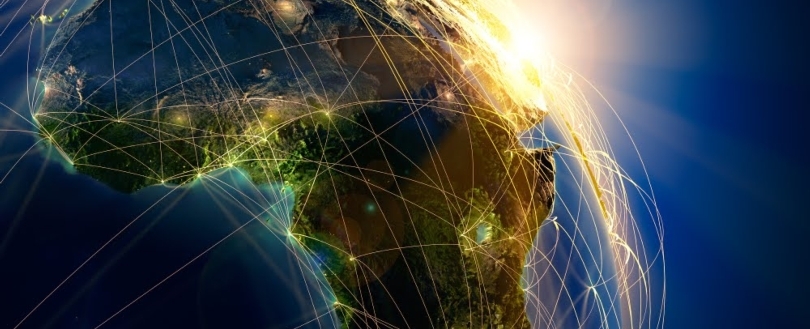 What the industry needs now, is qualifications, sweet qualifications
Qualifications and Brexit - what's next for the industry?
Everyone seems to be talking about Brexit right now. With the elections coming up on June 8th, and local elections happening as I type (a vote for every key strike), it's only natural that we are all wondering what will happen to business in the future.
Business aside – what about recruitment? What about staff? After all, every business rides its success on the amount and quality of the staff it has (or doesn't have – which is even more of a headache). With the current Brexit talks, we don't know whether EU workers will have to return to their countries of origin. That may cause an issue for some companies with Brexit scaremongering, as staff may start to look for jobs at home – back to Poland or Romania or wherever because they'll be worried about whether they can stay in the UK.
That said, I don't think with the immigration question there will be much of an issue with EU workers leaving the UK, and the reason for that is that we'll probably end up with a system like the Australians do. In other words, what the government is trying to do is to stop the transient worker. We want to keep qualified workers. In all probability, it will be the construction industry, who I believe will suffer worse than those working in the fire industry. We want skilled and qualified people to stay, so the government should (hopefully) work out a way for them to remain in situ.
We do recognise that there is a high volume of people who are not particularly highly skilled or qualified who may not, under a new set of rules, be allowed to stay, which may leave vacancies.
But how to do you sort the skilled from the unskilled? In this instance, qualifications in fire detection and alarm systems are going to be extremely useful to anyone wanting to prove their competency. Of course, in the fire industry we have our other ways and means (third party certification for companies, various schemes such as BAFE for example, which show competency – or simply being an FIA member).
Our industry desperately needs for companies to get their staff qualified as a benchmark of quality for the industry. Thankfully the FIA has been working and researching this issue for years and we recently made the announcement that we will be releasing four brand new formally recognised qualifications in fire detection and alarm systems. There will be one for each job role –commissioning, maintaining, designing, and installing fire systems, which will become the gold standard for the industry to show a higher level of professionalism.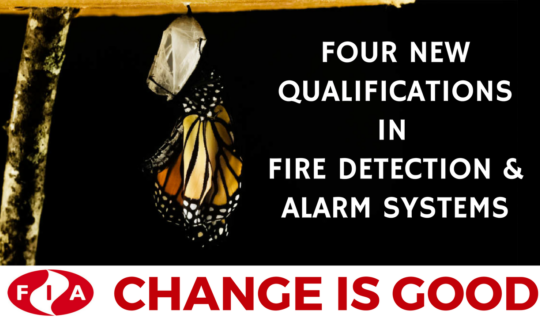 Video
Change is Good
FIA reveals 4 new qualifications
We should all take the opportunities that are presented to us. I think there is going to be more opportunities for installers and maintainers in the light of Brexit, the actual technicians rather than management. With the new qualifications, available to book later this year, and the possibility of people exiting posts in the lead-up to Brexit, there will be more opportunities for 'British' people, should this happen. That is still not a definite of course. But it is a great time to start talking to young people and enticing them into a career in the industry in case of a sudden vat of vacancies appearing.
It's not an initially attractive industry, the fire industry. Young people don't leave school or college thinking, 'I want to get into the fire industry'. Nobody says that. There's also the security side, the electronics; it's very linked. But they don't want to get into that either: they all want to be vets, or doctors, or nuclear engineers. People tend to sort of 'morph' into the industry, just by accident. I find a lot of new entrants tend to drift into the fire industry by a connection saying 'Come and work for me, I know you've got these skill sets'. More needs to be done. We are already feeling the need for a huge recruitment drive due to a huge skills gap in the industry.
As a professional industry, we need to be doing more. The new qualifications will make a world of difference to us as well, as people start to realise that joining the fire industry is a career, not just a stop-gap industry that they can hop in and hop out of.
As for those who have been operating in the industry for years – the new qualifications will be the perfect opportunity to up-level that experience and knowledge and give that extra competitive edge to the business. It could just be the selling point that tips the scales into making a few extra sales in the challenging world of business.
Come and see us at FIREX, 20-22nd June at ExCel, London, to listen to a programme of seminars and workshops to find out more about how Brexit will affect business and how our new set of qualifications could benefit you.

Related posts
06 October 2023

By Neil Budd, FIA Technical manager

02 August 2023

By Kirsty Lavell, Marketing Manager

01 August 2023

By Kirsty Lavell, Marketing Manager