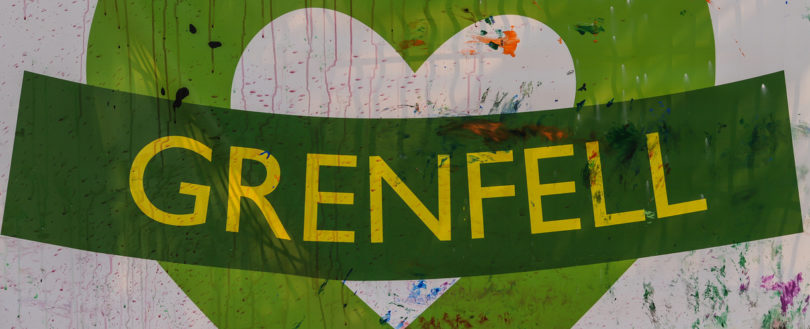 Removing dangerous cladding has been unacceptably slow, so what's the solution?
As reported before by the Fire Industry Association, cladding is still a problem that is troubling many owners and tenants around the country.
The little progress there has been so far has been acknowledged and praised. However, Housing minister Robert Jernrick said that progress has been "unacceptably slow," stating that "inaction must have consequences" as current safety issues mean there is still a "risk of further loss of life.".
In what is being labelled the biggest change in building safety for a generation, the minister announced he was setting up a new shadow regulator within the Health and Safety Executive with immediate effect. The Government also set out clear advice for building owners, a proposal to extend the cladding ban and to lower the height threshold for sprinkler requirements from 18 metres to 11. It appears that the Government is finally ramping up the urgency that they want changes to be made by landlords; from next month, the Government will start naming building owners where remediation had not started to remove unsafe cladding from their buildings.
Robert Jenrick clearly states:
"There can be no more excuses for delay; I'm demanding immediate action."
What else is the government doing to kickstart the nations removal of dangerous cladding?
'The appointment of Dame Judith Hackitt to lead the creation of a new national building safety regulator, which will make building owners criminally liable for safety.
A ban on the use of combustible aluminium composite material on new buildings of any height, instead of just residential buildings over 18 metres.
A reduction in the height of new residential buildings required to have sprinklers from 18 metres to 11 metres.
All building owners must check the combustibility of external walls and apartment front doors for the first time.'
These new changes are certainly showing progress and intent from the Government to fix this long-overdue problem; although, it remains to be seen what will be done to remedy the dispute between landlords and tenants over who should bear the cost of this life-threatening cladding. The FIA has already reported on one instance where the tenants had to fund a fire warden service to protect their block of flats over fears that the cladding would lead to another tragedy.
With work yet to start on a whole host of buildings with dangerous cladding, only time will tell if the Government has gone far enough to ensure that we are free from fire-related tragedies.