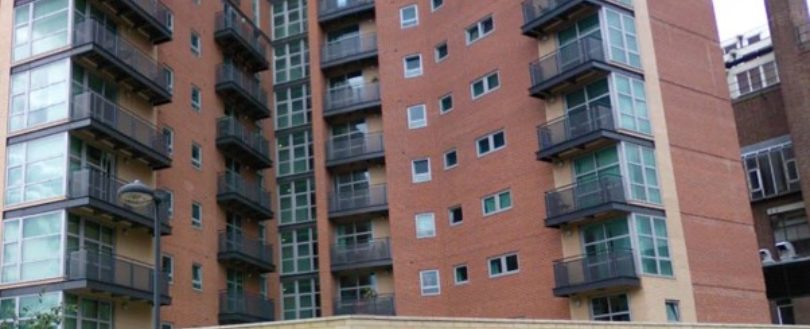 Flat owners must pay £400 a month to fire wardens to be safe in their own homes.
Residents are in a tragic catch 22 ...
A follow up on the 13 blocks of flats that have potentially dangerous cladding and are potentially facing closure in the North of England.
Residents in one of the apartment blocks, named St George's Building, in Leeds shares the same dangerous cladding with The Cube in Bolton known as High Pressure-Laminate (HPL) . Which led to The Cube tragically burning down on November 18. Although, it is claimed by The Fire Brigades Union that HPL is 'more widespread than the cladding that was responsible for the Grenfell Tower' fire which is Aluminium Composite Material (ACM). Whilst the cladding is different, they are both combustible thus dangerous.
Resultingly the Government has set 'aside £200m to remove ACM from privately owned blocks, and there have been calls for the funding to be extended to other forms of cladding' as HPL material is not currently covered under a government fund to replace flammable cladding. However, it seems these calls are only set to increase in frequency and intensity as residents in Leeds are having to pay £400 a month to stay safe from the cladding surrounding their homes.
Residents of St George's Building have to collectively fund £36,000 a month to afford the services of fire wardens until this problem is resolved. Residents are in a tragic catch 22 as in the short term if they are unable to pay, then they will be served with a prohibition notice that means that they are unable to stay in their homes. Yet in the long term residents feel trapped as they are unable to sell their homes due to the cladding.
The Ministry of Housing, Communities and Local Government has stated that "Residents' safety is the government's priority and we have repeatedly made clear that building owners must ensure their residents are safe in their homes.
"This means all cladding systems, including high-pressure laminates, that do not conform to our strict building safety standards must be removed, and building owners should do all they can to protect leaseholders from costs."
In a statement, West Yorkshire Fire and Rescue Service said:
"WYFRS is committed to keeping residents and our firefighters safe. We are calling for urgent action to be taken to remove flammable cladding which remains on some buildings across our region. Enhanced fire safety (interim measures) were put in place to allow residents to continue living in such buildings following the Grenfell Tower tragedy in 2017.
However, these measures were designed to be short-term until works could be completed to remove the flammable cladding. We are now more than two years down the line and we feel these interim measures cannot go on indefinitely.
There has been a lack of action from some of those legally responsible for these buildings to resolve this issue, and following the first phase of the Grenfell report, we feel steps need to be taken, by the responsible parties, to remove this cladding to ensure the safety of residents"
It remains to be seen how this problem will be resolved without negatively affecting many residents across the United Kingdom, who have unknowingly ended up in a tricky and equally troublesome predicament.