Why do we speak a different language in fire???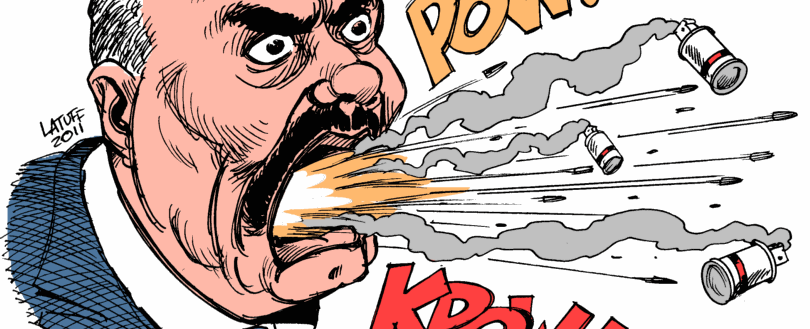 Why do we speak a different language in fire???
My 'phone alerted me to a text the other day and up flashed the caller ID 'Head Honcho' - you need to be careful about who sees the these IDs – recently in a pub I sat next to a woman whose 'phone persistently flashed A***HOLE; eventually my curiosity got the better of me and I asked who that was to be frostily told my ex-husband!
But back to the 'Head Honcho' – this was a text from the FIA's Chairman which said the following 'Am in Q with CFOA, LABC, DCLG where RU? Will be L8 for BSA and BRE stuff – NFSN won't forgive us and neither will EFSN………..'
I replied 'Behind U in Q with BAFE and FRS :) PD of StaffFRS plus :( from BedsFRS – get the beer in'
Now of the above the text exchange only the four last words make any sense – well to me anyway particularly if Timothy Taylor's Landlord is on offer!
The fire industry like many has its own language but the use of acronyms is now beginning to phase even me, when I first entered the trade association business that nice SK from BAFSA gave me two close typed pages of A4 full of acronyms – this has now surely tripled in size.
In all seriousness the excessive use of acronyms in any business is a turn off for any outsiders and in the fire business we are (me included!) are guilty of this and it's no wonder why we often ask why nobody listens to us except our peers!
Hang on text coming in on my 'phone from :( of BedsFRS – time to go AWOL……………………..
Related posts
02 August 2023

By Kirsty Lavell, Marketing Exec

01 August 2023

By Kirsty Lavell, Marketing Exec

21 July 2023

By Kirsty Lavell, Marketing Exec