The Careers Roadmap Legacy of Dave Bartlett Lives On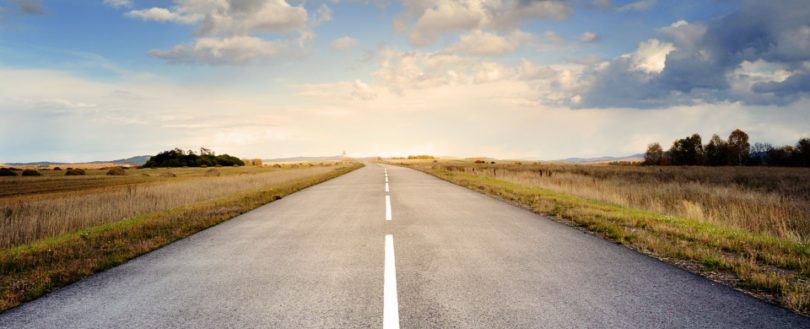 The Careers Roadmap Legacy of Dave Bartlett Lives On
Finding a pathway for new people to join the industry
Let me tell you a story. One of the world's most famous football players once said: 'Every good idea has to last.
Ronaldinho, one of Brazil's top players, may have been talking about the game, but the thought that good ideas are lasting is one that is undeniable.
Good ideas are ones that inspire, ones that get others to collaborate. Good ideas are ones that get shared with others, get used and built upon until the good idea becomes a truly great idea. And those ideas are the ones that will last through the generations.
A good idea will become the legacy left behind for the future – a starting point for others.
And here is where one story ends and another begins.
Dave Bartlett was one man with one such an idea that stayed with many people, despite his unfortunate passing away in 2012. What he wanted was a careers roadmap for technicians across the fire industry, and a way of both demonstrating and recognising quality.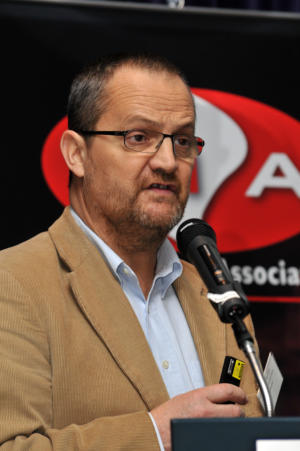 Awarded a posthumous Lifetime Achievement Award in 2012, he was remembered in the FIA's lunchtime AGM speeches as 'a leading light in the work of the trade association since 1998'.
'He championed the role of the installers and chaired the Installers & Maintainers Commercial Section until 2009, driving key initiatives forward.
'Dave had been on the FIA Board since the inception of the Association in 2007 and, at the time of his passing [Jan 2012], held the portfolio of training, where he was instrumental in helping develop a careers road map for FD&A engineers which included establishing a route for FIA members to apply for and be recognised by the Institute of Fire Engineers (IFE) at Eng Tech grade and above.'
The fact is, Dave had a vision. And that vision is one that has lead the FIA towards striving for higher standards, towards carving out a careers roadmap for technicians. The skills gap in fire might well be growing, but the FIA today is striving towards solving the problem: his legacy is what lead us towards developing a survey to find out what – if anything extra – would be required for a qualification in fire detection and alarm products.
Additionally, we also held a Voice of the Customer Day to find out what our members thought about the need for a qualification in the industry. You can read about that in another blog here, but without Dave Bartlett, we never would have got started down that road.
The thing is, what Dave pursued was important back then, and it is still important now. There still isn't a clear route (yet) for people wanting to join the industry (although the trailblazer apprenticeship scheme is a good start for school leavers). Those that are too old for an apprenticeship scheme, or those that may have 'missed the boat', so to speak, need to be able to see a clear way into the industry and be able to see a way to make their careers progress further.
The values that enriched his ideas are the values that are his legacy to us. Dave lead the way for change, for ideas, for innovation. He was just one man, but he built his company to become arguably the largest independent fire detection and alarm service provider – proving that all it takes is one man with an idea, however small to make great things happen. Dave also wanted more for his company and the industry than third party certification – he wanted qualifications that championed the talents of individuals, rather than relying on the prestige of the company itself to draw in business. Why is this important? Because a company is only as good as the individuals it employs. This is especially true in a service based industry.
Funnily enough, this is something that we hear time and time again (so much so that we had to write a blog on the value of great service – which you can read here). There is a huge need for individual technicians to have the opportunity to improve their skills and not just join the fire industry, but also to progress up the ladder. We made a video to investigate the need for a qualification, which you can watch below, that discusses the current skills gap and a possible solution.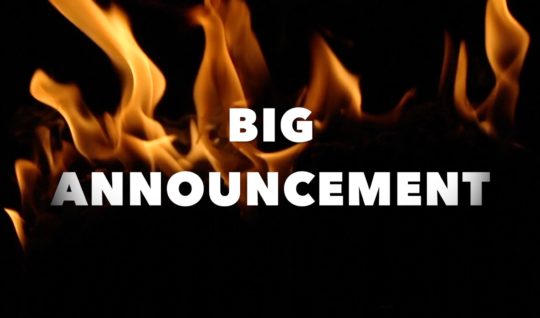 Video
The need for qualified technicians explained in 9 minutes
We talk to real people to find out why a qualification is needed

I'd love to be able to say more about what we are currently working on here at FIA – but you will have to wait until May 2nd 2017 for our very special announcement!

Related posts
02 August 2023

By Kirsty Lavell, Marketing Exec

01 August 2023

By Kirsty Lavell, Marketing Exec

21 July 2023

By Kirsty Lavell, Marketing Exec