One engineer gives an inside view on his experience of the FIA qualifications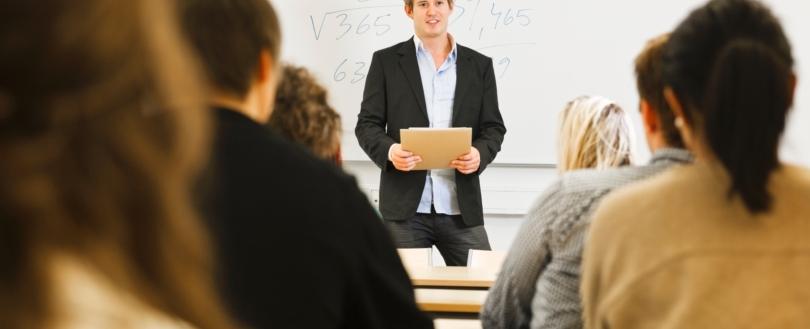 One engineer gives an inside view on his experience of the FIA qualifications
"I now have a much greater understanding of Fire Detection & Alarms" – FIA Qualifications candidate
The FIA has a range of qualifications available in fire detection and alarm systems. The qualifications are made up of a range of units, which, upon successful completion, will lead to a Level 3 qualification on the Regulated Qualifications Framework (RQF).
The qualifications are fully recognised by the official government bodies for education and qualifications in England, Wales, and Northern Ireland.
We chatted to George Day, a candidate currently studying with us, to find out more about his experience of doing the FIA fire detection and alarm qualification pathway courses…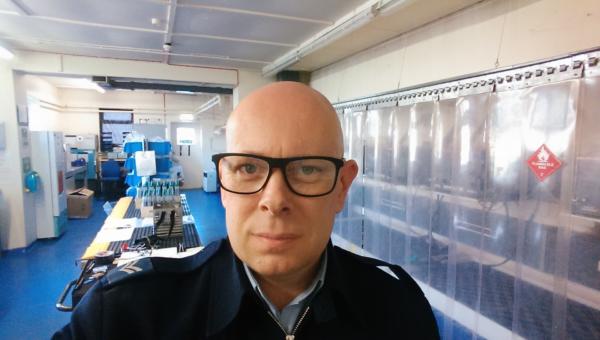 FIA: Hi George, tell us a bit about your professional background.
George: At the age of 24, I began a career in the Royal Air Force as a trainee electrician. After completion of a military apprenticeship, I gained further experience and was selected for promotion.
I'm now employed as an Electrical Maintenance Technician and Junior Manager. I'm responsible for the scheduled and reactive maintenance, fault diagnosis and rectification of Aircraft Ground Support Equipment (AGSE), Airport X-Ray security equipment, specialist airfield and emergency vehicles.
I'm also a member of the Institution of Engineering and Technology (TMIET), and I have completed an NVQ Level 3 Extended Diploma in Electrical Engineering Maintenance, as well as holding an ILM Level 3 and City & Guilds Level 4 in Leadership and Management. I have recently registered with the Engineering Council (UK) and have been professionally recognised as an Engineering Technician and should soon hold the title of EngTech.

FIA: You're studying our Qualifications Pathway at the moment. Which courses have you done so far?
George: I initially attended the FIA AO Foundation in Fire Detection and Alarm, the starting point for the full qualification and more recently attended the FIA AO Environmental Requirements for Field Service Technicians.
I have also recently passed the ECS Health & Safety Assessment and have plans to apply for an ECS card.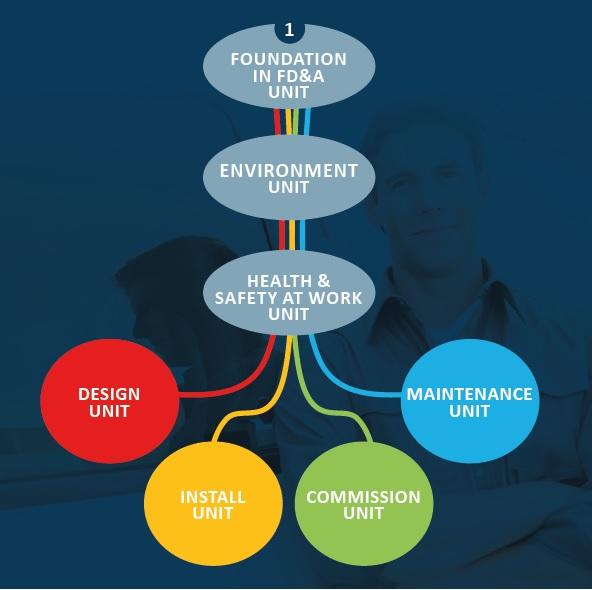 FIA: Congratulations on passing the first 3 units of the Qualifications Pathway! You're well on your way to getting the full qualification. What made you decide to become qualified?
George: I'll soon have served a full 22 years career in the Royal Air Force and on completion of service I'll be seeking new employment and new challenges and firmly believe that planning will be paramount to my success. I've investigated numerous roles, trades, opportunities and spoke to many industry professionals, both in person and via LinkedIn. The input and support I've received has been fantastic and with that came suggestions for future roles and employment, one industry stood out - the Fire Industry.
After being employed in a professional engineering environment for over 21 years it's something I'm determined to continue doing, with that in mind - I knew that gaining relevant qualifications in the Fire Industry would be essential.
I'd need to find accredited courses that would guide me through the basics and build to a level of good understanding, coupled with that – they needed to offer industry recognised qualifications - that's where my search began.
I knew that gaining relevant qualifications in the Fire Industry would be essential.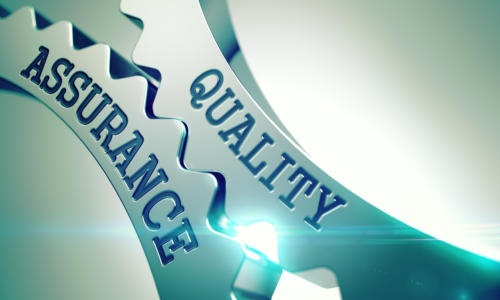 FIA: What made you decide to study with the FIA?
George: The sheer number and range of available courses [available online] was daunting.
Many I ruled out immediately, and others I later discovered would hold no merit in the real world.
Seeking answers and guidance on I turned to LinkedIn and connected with many established and successful Fire & Security Engineers currently employed within the industry. I'm grateful to have such helpful connections with a wealth of knowledge, who offered invaluable hints and tips.
Time after time the same name was mentioned and I was quickly pointed towards the Fire Industry Association (FIA) website.
I was instantly impressed by the professionalism of the FIA and dedication to Fire Safety and began viewing courses; my timing was almost perfect. The FIA were currently developing a new range of nationally recognised formal qualifications which would be the new professional standard for the fire industry. A month after release, I reserved a space on the FIA AO Foundation in Fire Detection and Alarm course.
I chose the to train with the FIA because they offer the most comprehensive, relevant fire safety training available in the UK today and offer a course designed for anyone, at any stage of their career in the fire detection and alarm sector, which was perfect for myself.
I chose to train with the FIA because they offer the most comprehensive, relevant fire safety training available in the UK today.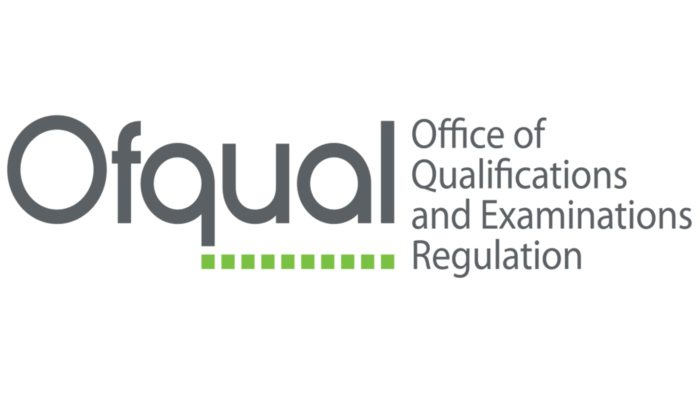 FIA: We're so glad you chose us, George! Tell us about your experience so far with the FIA Trainers...

George: The FIA trainers were great. They presented the course in a professional and approachable manner, breaking the training sessions up with questions and answers, quizzes, and small group discussions, which kept all the people on the course attentive and involved.
The tutors were more than happy to make themselves available to answer any question and explain anything that wasn't understood over lunch and rest breaks, which was much appreciated.
FIA: That's good to hear! What do you think of each course that you've done so far - the Foundation, the Health & Safety, and the Environmental?
George: The FIA courses that I've attended so far have provided me with a great starting point and solid grounding, that will undoubtedly help me earn the full FIA qualification to Advanced Maintainer. The course content and the way in which it was delivered has given me a much better understanding of fire standards and the codes of practice.
I'd definitely recommend it.
The FIA courses that I've attended so far have provided me with a great starting point and a solid grounding [in fire detection and alarms]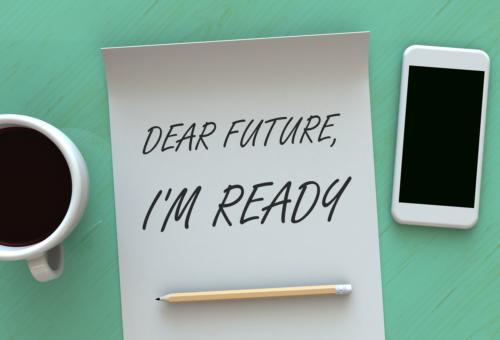 FIA: Thanks, George! How much has the Qualification Pathway of courses improved your knowledge and understanding of fire detection and alarms?

George: The course has taken me from a complete beginner, with little knowledge to the point where I now have a much greater understanding of Fire Detection, Alarms and fire safety and I feel much more confident moving forward onto the remaining courses. I believe as I move into the industry and gain 'hands on' experience everything will fall into place and the knowledge I've gained can be put into practice.

FIA: How has the qualification helped you in your professional life so far?
George: Now when I walk into buildings, I find myself asking questions about Manual Call Points, Escape routes, the sighting of control and indicating equipment, and the location of the log book!
The course has without doubt educated and equipped me with a wealth of information and hopefully take forward into a new role within the industry.
Interview by Catherine Oliver, Content Executive. As our Guest Blogger, George kindly volunteered his time to answer the questions via email. If you'd like to be featured to showcase your new skills, or if you'd like to gain some free publicity talking about our qualifications, please email Catherine Oliver.
Related posts
06 October 2023

By Neil Budd, FIA Technical manager

02 August 2023

By Kirsty Lavell, Marketing Manager

01 August 2023

By Kirsty Lavell, Marketing Manager