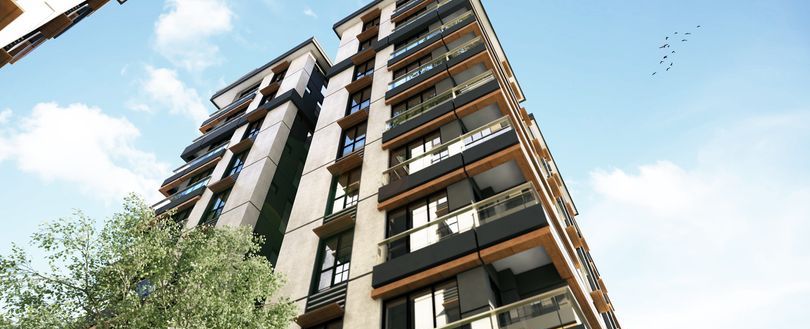 Welsh government defends approach to fire safety crisis after heavy criticism from residents
The Welsh government has defended its approach to the fire safety crisis.
The Welsh government defended its position, saying that it had set aside money in its draft Budget for the next three years to go towards fixing unsafe buildings and said its approach went much further than just the cladding.
The comments came in response to a letter submitted to the Welsh Local Government and Housing Committee at a meeting that took place on Wednesday, with the Welsh Cladiators raising several concerns about how the fire safety crisis is being managed in the country.
The group, which represents hundreds of residents caught up in the crisis, also requested an urgent appearance before the committee. The letter said it is "shocking" that "totally innocent homeowners are being left to carry the burden of this crisis on their own".
Widespread building safety defects have been discovered in blocks across the UK in the four years since the Grenfell Tower fire. Hundreds of leaseholders across the UK have discovered that they are living in dangerous buildings, while thousands more have found themselves unable to sell their homes as mortgage lenders require extra assurances that their blocks are safe.
The letter from Welsh Cladiators outlined 17 concerns and accused the Welsh government of lagging behind the rest of the UK in its approach to the crisis. The group expressed its frustration at the Welsh Building Safety Fund, which it describes as "undefined".
The Welsh government pointed out that there had been 248 expressions of interest in the scheme so far.
Funding for the scheme, which will pay for surveys to assess cladding issues and internal problems such as ineffective compartmentation, will come via phase one of the Welsh Building Safety Fund.
Buildings taller than 11 metres are eligible to apply to the fund, with priority given to blocks taller than 18 metres.
Following a survey, those responsible for the building will create a 'fire safety building passport' setting out what defects have been identified, what remedial action is required and when fire safety measures need to be implemented.
In their letter, members of Welsh Cladiators said they believe that they are caught up in a "devolution squabble" between Cardiff and Westminster, and that there is a "lack of urgency" from the Welsh government.
A Welsh government spokesperson said: "We strongly believe that people living in affected buildings should not be left to pay to put right safety standards or breaches of building regulations.
"Our approach to building safety goes beyond cladding to include compartmentation, fire alert, evacuation and suppression systems in all buildings of eleven metres and above.
"We have committed £375m in the draft Budget over the next three years to support this work and in February the minister made a statement on the progress that has been made, including the appointment of a company that started surveying work on 1 March."
Last month, Welsh climate change minister Julie James announced that consulting firm Adroit Economics had been appointed to undertake the surveys.
As part of its full Budget announcement just over a week ago, the Welsh government confirmed that it would spend £310m in Social Housing Grant in 2022-23 – up from £250m this year.
The Budget also confirmed plans to spend £330m on Social Housing Grant in 2023-24 and £325m in 2024-25.
In addition to the Social Housing Grant, the Budget allocated £580m for the decarbonisation of social housing in Wales up to 2024-25.