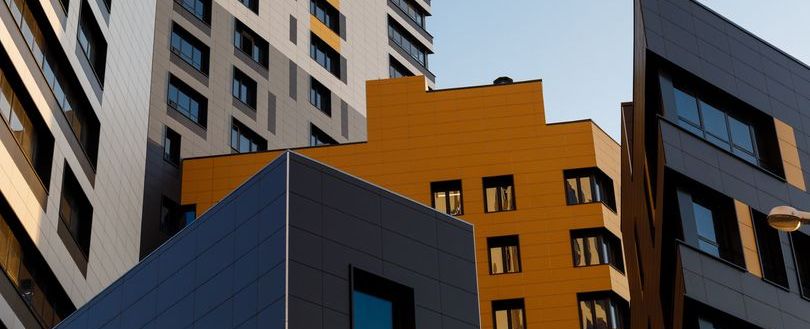 The Housing Secretary questions why flat owners should have to pay anything for dangerous cladding to be removed from their buildings.
Michael Gove has said the government has a responsibility to help leaseholders - who were "innocent parties" - with the huge costs. Gove stated that plans to make flat owners take out loans to pay for the work would be put on pause.
In the wake of the Grenfell fire, which killed 72 people in 2017, flammable cladding and other fire safety defects were discovered in hundreds of blocks of flats across the UK. Removing cladding can cost millions of pounds per block, with the cost often being borne by individual flat owners, under the leasehold system in England and Wales.
Hundreds of thousands of people are still living in dangerous blocks four years on from Grenfell - while many flat owners have been left with spiralling insurance costs, service charges, and requirements for expensive 24-hour "waking watch" patrols in case of fire.
The government has promised a £5bn Building Safety Fund to remove flammable cladding on high-rise buildings, but MPs estimated the total cost would be £15bn. Additionally buildings between 11m and 18m are not covered by the Building Safety Fund, so ministers announced a loan scheme, where leaseholders would repay up to £50 a month.
But Mr Gove told the House of Commons housing committee on Monday that he would "pause" plans for the loans. He stated:
"I'm still unhappy with the principle of leaseholders having to pay at all, no matter how effective a scheme might be in capping their costs or not hitting them too hard at any one time. My questions is why do they have to pay at all?"
He said the government should help with the costs faced by leaseholders, who are "innocent parties in this" who are being asked to pay "disproportionate sums".
Many of the "guilty men and women" responsible for "this terrible situation" were still in business and not being made to take responsibility, Mr Gove said.
Asked if he would apply this approach to the costs of putting right all fire safety issues, not just cladding, the housing secretary said that was his intention.
Mr Gove said that waking watch schemes, which can add thousands to flat owners' annual service charges, were a "rip-off".
He said: "I think there have been some organisations and individuals who, instead of making themselves part of the solution, have seen an opportunity to make money for themselves."
The housing secretary also criticised developers, saying there were questions from the Grenfell inquiry as to whether they had knowingly put "cost reduction ahead of safety".
---
You're reminded that the FIA has developed a unique Portal that since November 2020 provides a central readily-accessible location for EWS-1 forms and for the first time, the ability for suitably qualified experts to complete the forms online. The site may be accessed here: