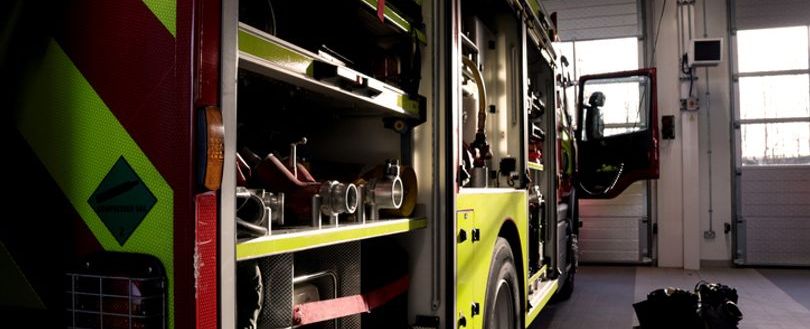 Residents of block with dangerous cladding call for LFB to get further powers to investigate potential crimes
Residents of a block that had Grenfell-style cladding installed at the time of a major fire in 2021 have called on the London Fire Brigade to gain more powers to investigate potential crimes after it announced there was insufficient evidence to support a prosecution.
A blaze at New Providence Wharf in east London on 7 May 2021 spread across multiple floors and forced dozens of residents to evacuate.
The building was known to have aluminium composite material cladding on its external walls, the same product that was used on Grenfell Tower.
The block was built at a time when this cladding was in line with standards in government-issued building guidance, although these standards are now known to have been defective.
It is understood the LFB found that the cladding at New Providence Wharf did not play any meaningful role in the cause or spread of the fire.
However, the building's smoke ventilation system did fail during the fire, with the LFB saying it acted "like a broken chimney, leading to a potentially life-threatening situation".
Thirty-five rescues were carried out, 22 involved fire escape hoods. The fire was declared a major incident, with more than 100 firefighters attending.
But the LFB announced earlier this month that it would not bring prosecutions following its investigations into the fire.
In a statement, the LFB said: "Following our extensive investigation, we found that there was insufficient evidence to pass the evidential test required to bring any prosecutions relating to the fire at New Providence Wharf in May 2021.
"As an enforcing authority, we must abide by The Code for Crown Prosecutors, which ensures any prosecutions we bring are fair and proportionate. In this case, after investing significant time and resources to exhaust all lines of inquiry, we were unable to identify that any offences had been committed under the Regulatory Reform Fire Safety Order 2005, that would pass the necessary evidential test.
"This outcome will understandably be a source of disappointment to the local community who have been greatly impacted by the fire, but it reflects the legal framework that the brigade operates within."
"This allows witnesses to stay silent and leaves key questions unanswered. Such unnecessary gaps impair or prevent LFB from drawing the clear, evidence-based conclusions needed, not only for any criminal prosecution, but also to satisfy the understandable desire of affected communities to discover exactly what happened and who was responsible."
The block was built and is owned by Irish developer Ballymore. A spokesperson for the builder said: "We note the findings of the London Fire Brigade and we remain grateful to them for their prompt and professional response on 7 May 2021."
Mariam Chaudhary, a resident at the building, said the LFB decision was "disappointing" and meant residents were being "denied truth and justice".
She added that "work to remediate the building was still ongoing, despite an original deadline of May 2022. She said approximately half of the original scaffolding remains, with residents "stuck behind Monarflex with limited natural light for months last winter".
Ballymore is understood to have fully co-operated with the LFB during its investigation, and there is no suggestion that any further investigation would have found Ballymore facing any criminal liability.
The firm provided several hundred documents to the LFB, which were reviewed by the investigation team. These included fire risk assessments, maintenance records, staff training records, contracts, fire policies, emergency plans, tenancy and lease agreements and information provided to residents covering the past three years.
The LFB has said Ballymore understood there was full fire cover in Block D, where the fire occurred, prior to the fire.
It found that the evidence did not support a conclusion that Ballymore knew, or ought to have known, that the fire detection system was not providing full cover and would not operate correctly in the event of fire, or that a review of the fire risk assessment for Block D was needed.
To finish reading the full article, visit the SOURCE here.
Our eNews provides regular insight into industry trends, news headlines, and product and service information. For news articles parallel to those mentioned above, sign up for our eNews. Click here to sign up: Subscribe to our enews (fia.uk.com)