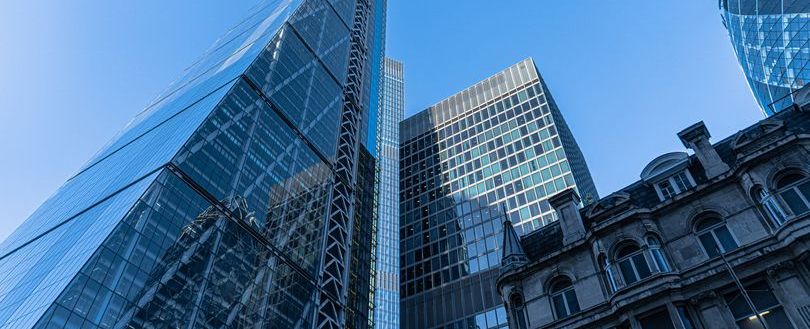 New legislation set to create "perfect storm" for fire risk assessors
Fire risk assessors now face additional challenges when it comes to satisfying new legal requirements designed to meet fire safety competency standards that have come into force with commencement of the Fire Safety Act 2021 and the Building Safety Act 2022.
The Fire Safety Act, which is now in force, realises a significant change. The legislation requires that a building's external walls be considered as part of any fire risk assessment. It's a change that has been much debated. The Building Safety Act goes further still, placing a clear duty on 'Accountable Persons' and 'Responsible Persons' to confirm the competency of any fire risk assessor whom they appoint to assist them in undertaking a building fire risk assessment.
There remains a lack of detailed definition around the term 'competent', which then puts these 'duty holders' under considerable pressure to make the correct choices. The Fire Safety Act contains no action to stop the unsatisfactory practice of allowing unqualified individuals to assess fire risk.
The Fire Sector Federation has referenced this situation as 'an opportunity missed' given that a more robust approach to competence could have been stated. Simply mandating fire risk assessors to measure up to assured industry standards – or specifying third party assurance as a practical way in which to guide building owners and safety managers in terms of their selection of fire risk assessors with the appropriate level of competence – remains an omission from the point of view of being a safeguard for members of the public.
Significant capacity and capability concerns are also being voiced across the housing and building sectors. The need to meet likely demands arising from the new legislation is already upon the sector at a time when practising fire risk assessors are facing issues around professional indemnity insurance. In some cases, the situation is so bad that assessors say they're leaving the market because of premium increases linked to constraints on cover.
Dennis Davis, executive officer at the Fire Sector Federation, said: "Those accountable for building and fire safety, including fire risk assessors operating without clearly demonstrable competency, need to make sure they're ready now. They must fully understand the implications of demonstrating compliance with their obligations under the new legislation. Using existing third party assurance schemes that demonstrate fire risk assessors are competent is a practical way forward for clients. Joining such schemes or engaging with those organisations developing standards will allow qualified professionals to show they're competent. It's a way forward for contractors."
Davis continued: "We need to face up to these challenges if we are to avoid a 'perfect storm' in the fire risk assessor sector which could undermine fire safety in our buildings."
The Fire Sector Federation has committed to developing a range of resources to support the continued progression of competency in this area, in turn helping the sector to meet its obligations. The organisation will soon publish a new industry standard for the general fire risk assessor that establishes three competency levels matched to three generic types of building risk.
---