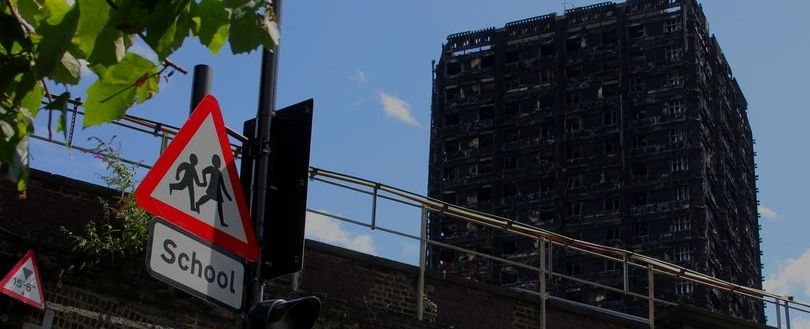 Minister responsible for implementing Lakanal fire recommendations never read them
The minister responsible for implementing recommendations after what was then Britain's worst tower block fire did not even read the coroner's letter in which they were contained.
Stephen Williams was the minister responsible for building regulations in the Department for Communities and Local Government (DCLG) between October 2013 and May 2015.
Part of this job was to begin a review of fire safety rules contained in Approved Document B, which the government had promised would be completed by 2016-17, following concerns about the guidance raised by the coroner investigating six deaths in a fire at Lakanal House in 2009. Mr Williams stated that he never read the coroner's letter and only discussed the fire on two occasions, despite receiving and responding to multiple letters from an All-Party Parliamentary Group (APPG) of MPs urging him to act faster.
He could not confirm whether he read these letters either and accepted that one of his responses amounted to "brushing off" their concerns and claimed his officials were "furious" with him for meeting the group, chaired by the late Sir David Amess MP.
At the end of his evidence, Mr Williams insisted there was nothing he could have done to prevent the Grenfell Tower fire, getting the date of the fire wrong in his comments.
The inquiry saw a briefing prepared for Mr Williams on the government's actions in response to the coroner's recommendations in November 2013. Asked if he ever compared this briefing with her actual letter, Mr Williams said: "I honestly don't think I ever saw it. And the paper evidence trail shows that it was never shown to me."
He explained that as then-communities secretary Eric Pickles had already responded to the letter, "it was concluded business to that extent".
"Given that you were involved in progressing the actions in response to the coroner's letter, Mr Williams, how could you possibly have undertaken that task without reading the coroner's recommendations?" asked Richard Millett QC, lead counsel to the inquiry.
"What I'm saying is I never saw a physical copy of the actual letter… But I was advised that the coroner recommended that something be done about window installers, and that was addressed quickly," Mr Williams replied.
As the inquiry has already seen, the Lakanal House coroner in fact made no recommendation regarding window installers, with the department's officials electing to do this of their own volition. Asked if he knew the fire had spread up Lakanal House due to external panels on its exterior, Mr Williams replied: "No, we never had a really detailed conversation about what happened at Lakanal House."
He added: "The discussion that I had about the circumstances that led to the Lakanal House fire were very short and at most only on two occasions."
The fire was, according to a briefing document provided to Mr Williams by officials, was at the time Britain's worst tower block fire, having killed six people, including three children.
The inquiry also heard about letters sent to Mr Williams by the APPG on Fire Safety chaired by Sir David, some of which were leaked to the press following the Grenfell Tower fire. "Most of my correspondence was signed in the back of a car… or on a train," he said. "The private secretary… would hand me the letter, I would read it, sign it and hand it back to the official."
The APPG was calling on the government to acknowledge new research that suggested sprinklers had become cost-effective and to alter guidance to remove the 'Class 0' standard for external wall panels. The inquiry has already heard detailed evidence that this standard was too low and allowed dangerously combustible materials onto the walls of tall buildings. Mr Williams told the inquiry he had never heard of the Class 0 standard, which has been a major part of the inquiry's investigation, before he was asked about it at the hearing. The inquiry also saw that despite official Brian Martin recommending that he should not meet the APPG, Mr Williams did meet with Sir David and the group's secretary, retired firefighter and sprinkler campaigner Ronnie King.
Mr Williams told the inquiry that this was because he had met Sir David in parliament and been asked by him personally to attend the meeting.
The inquiry saw a further letter, which was also released since the fire, which warned that if there was "a major fire tragedy with loss of life… in a purpose built block of flats", the group would bring Mr Williams' responses to other people's attention.
Mr Williams said he believes there was no record of this letter arriving at the department and suggested it may never have been sent. "Do you accept now, looking at it, that the concerns of this group brought repeatedly to your attention as minister were not exaggerated doomsday warnings, but a genuine vision of mass death based on a deep technical knowledge and wide professional experience held by the members of the APPG?" asked Mr Millett. "No," replied Mr Williams. "I don't think it's fair for you to say as you just did that the group itself had detailed technical knowledge."
Mr Williams was also asked about the focus on deregulation in the department. He said Mr Pickles took a tough line on regulation, referring to proposed rules as "regulatory madness" and describing the department's officials as "Guardian-reading pinkos".
Asked at the end of his evidence if he would have done anything differently, Mr Williams said he did not think there "was ever any critical moment in time, when I could have dragged the timetable [of the review of Approved Document B] forward".
He added: "I don't think there is anything I could have done to materially make a difference to what happened in July 2017." This is not the date of the Grenfell Tower fire, which occurred on 14 June 2017.
Mr Williams has stood for re-election to various positions since losing his seat, losing on each occasion. He currently works in public relations.
---