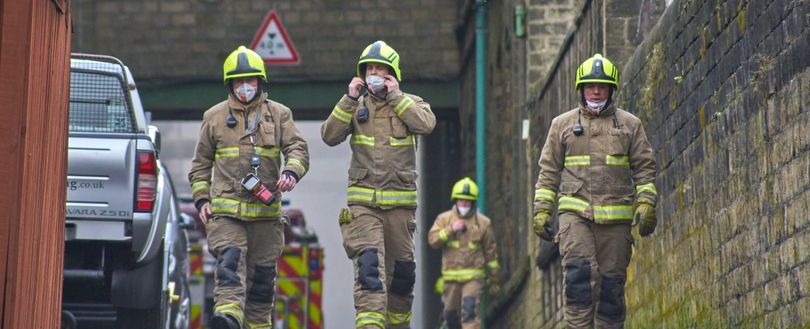 Large fire destroys Ossett warehouse facility
Firefighters were called to what was reported as "a huge fire" at a warehouse near Wakefield in Yorkshire. The devastating blaze tore through a car workshop and a concrete factory on an industrial estate located close to residential housing.
The fire erupted at 8 p.m. on Wednesday, January 19th, and it took 80 firemen, 14 appliances, and specialised equipment from West Yorkshire Fire and Rescue Service to put it out, including aerial ladder platforms and high-volume pumps. The fire spread plumes of hazardous black smoke across this packed region, according to residents who heard loud booms.
While workers escaped unharmed, the impact on the local community and environment was significant, though, with local road closures, power cuts, residents forced to keep their windows and doors closed due to harmful smoke and several measures employed in order to minimise the impact of pollution to the local environment.
The disposal of the destroyed 1600 m2 building and shoring up of neighbouring properties will cause an adverse environmental impact, while the materials and resources required to repair and rebuild it will incur significant financial costs.
Effects of the blaze
This incident occurred in a rather small structure. The Fire and Rescue Service worked diligently to protect nearby houses, but despite the efforts of 80 firemen, the fire in a structure of this scale could not be contained.
A combination of methods can be used to prevent major and costly fires. Sprinkler systems, which contain and control fires before the Fire and Rescue Service arrives, are one of the most effective approaches. They reduce the wider impact of uncontrollable flames, lowering business and economic expenses.
They also help organisations to restore operations swiftly, frequently within hours of the incident occurring, by limiting any fire damage.