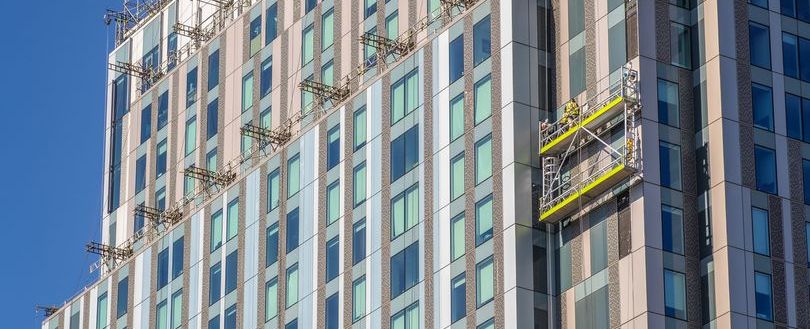 Landmark English court ruling finds contractor liable for cost of removing unsafe cladding
Housing association awarded damages for remedial work on tower blocks in wake of Grenfell fire
The High Court in London has handed down a landmark judgment that establishes legal liability for remedial safety work on buildings, a ruling that should help resolve one of the knottiest unanswered questions from the Grenfell Tower fire more than five years ago. In a ruling on Thursday 14th July , Mulalley & Co, an Essex-based contractor, was ordered to pay damages towards the cost of removing cladding it had fitted to four residential tower blocks in Gosport on the south coast of England deemed to be unsafe after the blaze in the London block of flats.
It is the first time that financial liability for remediation work on unsafe cladding has been established in court, and could have far-reaching ramifications for leaseholders, building owners and contractors in England.
Andy Hulme, chief executive of housing association Hyde Group which brought the claim via its subsidiary Martlet Homes against Mulalley, said the case had "massive implications for the market". He added that it should help unblock disputes between leaseholders living in blocks fitted with flammable cladding and the buildings' owners over who should pay to have it removed.
"It's the first time a contractor has been held accountable for the quality of work and the materials they have used . . . Based on this case we now know where the lines of accountability lie," he said.
The court has yet to decide what the extent of the damages will be, with Hyde looking to recoup as much as much as possible of the £8mn it spent fixing the blocks. The 2017 Grenfell fire, in which 72 people died, has triggered a widespread building safety crisis. The long-running inquiry into the blaze has exposed sharp practice and abuse in the construction and regulation of tower blocks in England.
A core task of the inquiry, which is ongoing, has been establishing accountability for the fire and the broader failings in building safety.
Criminal proceedings are expected to follow. But ahead of the inquiry laying out its conclusions, the High Court's ruling provides a legal precedent and a new pathway for leaseholders and property owners to recoup the costs of fixing blocks found to be unsafe in the aftermath of Grenfell.
The total cost of fixing unsafe buildings across England is expected to exceed £10bn and at present is being largely met by taxpayers and developers via a levy.
Mary-Anne Bowring, a fire safety expert and group managing director at property consultant Ringley Group, described the ruling as "a landmark that gives hope to millions of residents living in unsafe buildings by opening the potential for legal action against other construction contractors who installed unsafe cladding".
She added: "However, it is not enough to simply expect developers and housing associations to launch further legal action off the back of today's judgment in order to recover the money spent on fixing unsafe buildings."
Instead, she argued, the government should pay upfront to fix defective buildings and recoup costs from construction companies later.
For contractors, which typically operate with small cash reserves, the judgment could have serious implications. Hulme said Hyde had spent a total of £80mn across its property portfolio on fire safety and remediation, and was pursuing "a number of other cases with other contractors" to recoup some of that.
Mulalley did not immediately respond to a request for comment.
---