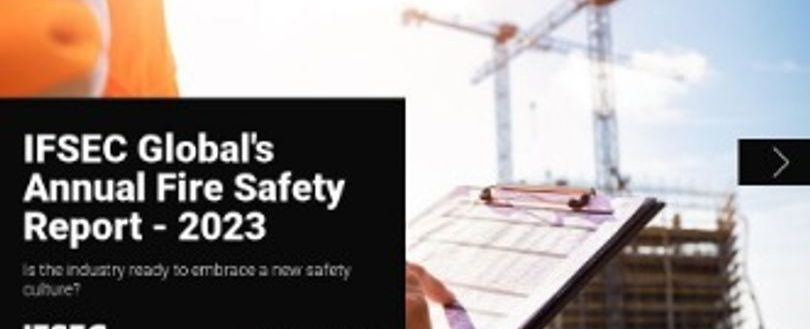 IFSEC Global's annual fire safety report 2023: what you need to know
Discover the latest developments in the fire safety sector in IFSEC Global's Annual Fire Safety Report for 2023. This year's report covers key legislation, new standards, industry news and prosecutions, and emerging challenges in the field.
The fire safety industry is constantly evolving, and staying up-to-date with the latest developments is crucial for fire professionals in the UK. That's why IFSEC Global's Annual Fire Safety Report for 2023 is a must-read for anyone working in the field. This year's report covers all the top news and prosecution stories from around the industry in 2022, providing valuable insights into the current state of fire safety. Additionally, the report delves into key legislation and new standards, including the Fire Safety Regulations that came into force on 23 January 2023 and BS 8644-1.
While the passing of new legislation is a positive step forward, it's important to recognize that it's not a complete solution. There is still much work to be done in the fire safety sector, and the report explores the challenges that lie ahead. One of these challenges is the impact of lithium-ion battery fires, which are becoming increasingly common in homes and businesses. The report examines the latest research on this topic and provides recommendations for mitigating the risks.
Another developing topic of debate is how the sustainability and fire safety agendas can work together in the built environment. The report offers insights into this important issue and highlights best practices for achieving a balance between the two.
The IFSEC Global's Annual Fire Safety Report for 2023 is available as a free and interactive eBook, making it easy to access and read. Download Here.