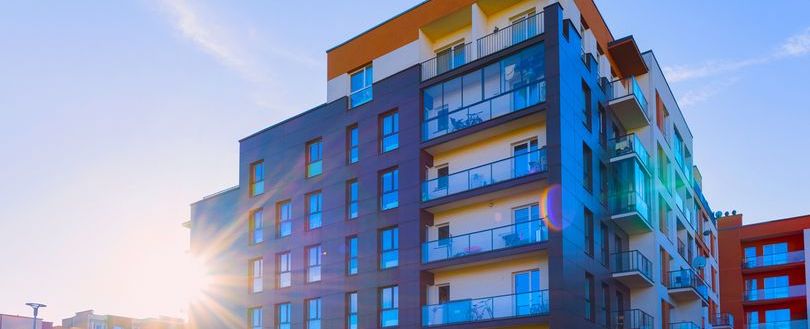 'Homes have no value due to cladding crisis'
The government's latest attempts to unlock parts of the property market paralysed by the cladding crisis have stalled, according to campaign groups.
An agreement between the High Street's biggest banks and the Ministry of Housing was supposed to pave the way for mortgages to be offered again on more than 800,000 flats in low and medium-rise buildings that have been left unsellable after the Grenfell Tragedy in 2017.
Last month, Housing Secretary Robert Jenrick said buildings under 18 metres in height would no longer need an EWS-1 fire safety form and should be presumed safe by lenders.
Despite this, banks are unlikely to change their policies until the Royal Institution of Chartered Surveyors (RICS), which advises property valuers, updates its specialist guidance.
However, in turn, RICS has said it can't alter its position on the issue until the government changes its official fire safety advice; that could take until November.
Alex Dickin, from campaign group Ipswich Cladiators, warns that many people remain stuck in a financially perilous situation.
"The government announcement has once again made no difference to the millions of leaseholders trapped in unsellable and mortgageable homes. We've yet to see any significant move from lenders".
Previously, EWS-1 survey forms were only required on the tallest tower blocks. Ministers inadvertently expanded the scope of the cladding crisis in January 2020 when they said residential blocks of any height should be checked for fire risks.
Mortgage lenders then began demanding fire surveys - known as EWS-1 forms - from a much wider range of sellers.
Research by a group of independent experts, commissioned by the government, concluded last month that there was no systematic fire risk in buildings below 18 meters. The expert panel said that in most mid and low-rise blocks expensive repair work was unnecessary; instead, the fire risk could be managed by installing alarm systems or sprinklers.
The housing secretary told parliament last month that major lenders had agreed to swiftly change their rules. But while banks, including HSBC, Barclays, and Lloyds Banking Group, have welcomed the announcement from Mr. Jenrick, their policies are unlikely to change in the short term.
UK Finance, which represents the banking industry, said until RICS guidance and the government's official advice is updated "lenders will continue to be guided by surveyors' expert opinions when an EWS-1 form is required for medium and low-rise blocks of flats".
The Ministry for Housing, Communities and Local Government said in a statement: "We are committed to correcting the present market failure and supporting leaseholders to sell their properties should they wish to do so."
"The view from the independent experts is that there is no evidence of a systemic risk of fire in blocks of flats, but excessive industry caution is leaving many leaseholders in lower-risk buildings unable to sell, or facing bills for work which is often not necessary.
"This must stop and, in line with the expert advice, we've set out that EWS1 forms should not be requested for buildings below 18 metres."
A note from the FIA:
The FIA Building Safety Information Portal [BSIP] was introduced last year to host completed EWS-1 forms and make them publicly available, enabling everyone including homeowners, prospective buyers, valuers, and lenders to readily access a building's EWS-1 form through a central location at https://buildingsafetyportal.co.uk/.
The FIA play a crucial role in ensuring all individuals registered to complete EWS-1 Surveys have the required qualifications and credentials, in addition to checking all forms before they are approved.
Earlier this month, UK Finance announced that seven mortgage lenders will cover the cost of some 250 fire professionals to register on the Portal and for up to 6,000 EWS-1 forms to be made available. As a result, it is free to upload EWS-1 forms to the portal until October 11th, we strongly advise that you take advantage of this opportunity.