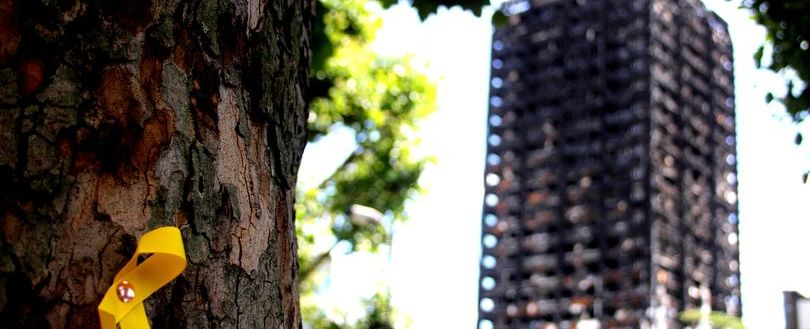 Grenfell Tower Inquiry: The Fire Brigades Union state escape plans needed to avoid next disaster
The Fire Brigades Union said building owners and managers should draw up evacuation plans to prevent future catastrophes.
There was an "unjustified reliance" on firefighters to evacuate Grenfell Tower on the night of the fatal fire, a union has told the inquiry into the disaster.
Union lawyer Martin Seaward said there was a "near-total failure" of fire safety measures at Grenfell Tower.
The comments came on the final day of closing statements in a section of the inquiry focusing on the fire safety measures in the building, its management, risk assessment and the communication with residents.
Mr. Seaward criticised the approach to fire safety taken by the Kensington and Chelsea Tenant Management Organisation (KCTMO).
He told the inquiry that the "hazardous rainscreen cladding system" should have been identified as a risk and removed by April 2016.
Mr. Seaward further stated, "Additionally, the near-total failure of all the active and passive fire safety measures allowed the rapid deterioration of conditions inside the tower, which grossly impeded the firefighters' operations, including search and rescue".
Mr. Seaward added if the fire risk management system from the tenant management organisation had worked "most, if not all" of the people who died would have been saved.
Anne Studd QC, representing London Mayor Sadiq Khan, told the inquiry the tenant management organisation did "very little" to see if Grenfell was suitable for the stay put strategy in its fire assessments and Royal Borough of Kensington and Chelsea Council (RBKC) had limited oversight of them.
James Maxwell-Scott QC, representing the council, told the inquiry it "apologised unreservedly" again for council failings before the disaster.
The failings included the number of council officers devoted to monitoring the KCTMO being "insufficient" and its housing commissioning team not making enough use of the corporate health and safety team's expertise to "prevent issues falling between the gaps," he said.