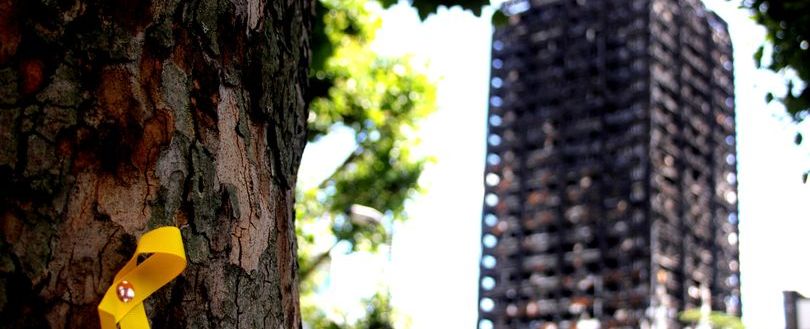 Government official made 'unsound' assumptions about need for a national competency scheme for fire risk assessors
Government official admitted she made "unsound" assumptions about the need for a nationally accredited competency scheme for fire risk assessors.
Louise Upton, who was the head of the fire safety policy team at the Department for Communities and Local Government (DCLG) in 2009, was grilled about her role in the decision not to impose higher standards on risk assessors in the aftermath of the deadly July 2009 fire at Lakanal House.
Fire safety rules introduced in 2005 created a new duty for building owners to carry out risk assessments of buildings containing multiple homes but set no requirements for the competency of those carrying out the assessments.
Local authorities had raised concerns about the competency of fire risk assessors at this stage, but Ms Upton was accused of "frustrating" and "inventing" reasons not to support such an initiative. It was said that this lasted for a 20-month period despite her being aware of concerns as early as March 2009.
After running through a number of reports during this period, counsel for the inquiry Andrew Kinnier QC asked Ms Upton if she agreed "that the theme emerging through all of those reports is clear and consistent that there were reservations, to put it mildly, about the competence of fire risk assessors in England"?
He also asked: "And equally consistently, there were calls for an officially mandated system supported by independent accreditation UKAS or something else. That line of concern was loud, clear and consistent. Would you agree with that? Then why did you hold to the view that an officially mandated scheme wasn't necessary?"
But Ms Upton said: "I suppose the environment was we just knew it would be unwelcome by business and ministers, but we didn't test it. You're right. I made assumptions."
"That weren't sound," suggested Mr Kinnier. Ms Upton agreed.
The United Kingdom Accreditation Service (UKAS) is the national accreditation body recognised by the British government to assess the competence of organisations that provide certification, testing, inspection and calibration services.
The inquiry looked at the notes of a meeting that took place on 14 December 2009 between representatives of the fire sector that lead to the establishment of the Fire Risk Assessment Competency Council (FRACC) after concerns were raised about the adequacy of fire safety guidance.
During the meeting, it was suggested that a competency framework be created that required UKAS accreditation.
But an email Ms Upton sent after the meeting, which was sent to a number of people including to another government official Brian Martin, appeared to suggest that the required competency could be achieved with a voluntary approach.
This is despite the minutes of the meeting recording a view among attendees that "any voluntary approach was likely to perpetuate current confusions about who was competent".
Mr Kinnier asked: "What your answer tends to suggest if this reflects what you thought at the time, that you are anxious, almost keen to invent reasons not to go down the UKAS route. Is that a fair observation?"
Ms Upton said: "No, I think we would have liked a UKAS approach. I think what I'm not clear about is that had it been a UKAS scheme, it wouldn't have made it mandatory, it would have just given transparency to businesses that those certifying the competency of risk assessors had the processes behind that would have been robust."
The inquiry heard that Ms Upton had taken views from fire sector representatives and business that suggested UKAS accreditation might have placed "unnecessarily high-cost burden on business", and distorted the market, but her team had not done their own assessment of this.
Following the first meeting of the FRACC in March 2010, email correspondence between Ms Upton and attendees discussed the difficulty of imposing minimum standards of competency on fire risk assessors because the sector was a "small world" whose views could not be aligned.
The inquiry continues.