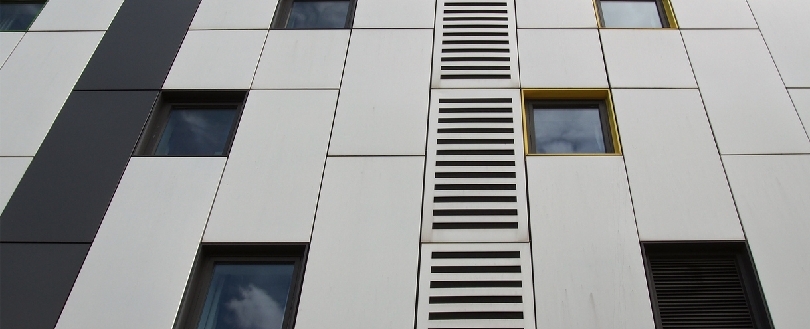 Government allocate £1bn to remove all types of dangerous cladding with New Building Safety Fund
The new Building Safety Fund injects new funds to solve an old problem, will it be enough?
In Rishi Sunak's first Budget speech, he announced that the Government would be introducing a new Building Safety Fund of £1bn to help cover the costs of removing all types of unsafe cladding from all private and social sector buildings taller than 18 metres.
Mr Sunak said: "Two-and-a-half years on, we're still grappling with the tragic legacy of Grenfell. Last year we announced £600m to remove aluminium composite material, or ACM, from high rises.
"Today I go further. Expert advice is clear that new public funding must concentrate on removing unsafe materials from high-rise residential buildings. So today I am creating a new Building Safety Fund worth £1bn.
"That new fund will go beyond dealing with ACM to make sure that all unsafe combustible cladding will be removed from every private and social residential building above 18m."
The government had previously pledged £400m for social housing tower blocks with ACM in 2018 and £200m for the private sector in 2019, but it has come under increasing pressure in recent months to extend the fund to non-ACM buildings.
It appears that the government has listened to the calls from Hilary Benn, Labour MP for Leeds Central, who led cross-party calls for the chancellor of the exchequer to 'increase the £600m fund to remove dangerous cladding from at least 400 buildings and make more money available to rescue other leaseholders.' Benn followed on to say that the government needs to release more funds to fix "all buildings with unsafe cladding of whatever type".
The Building Safety Fund is intended to do just that. The total pot to fund the removal of all types of cladding sits at £1.6bn, but with the total estimates for the removal of all cladding estimated at £10bn, it remains to be seen how this will play out.
'The Ministry of Housing, Communities & Local Government said it expects social housing providers which are funding removal work to continue to do so without accessing the fund "so we can prioritise this funding on those who cannot afford the cost, creating a barrier to remediation and safety". It added that the £1.6bn "will be the limit to the government's funding for remediation".
Building owners will be required to pursue contractors and warranty providers for compensation, which will be repaid to the government to cover the cost of the funding.'