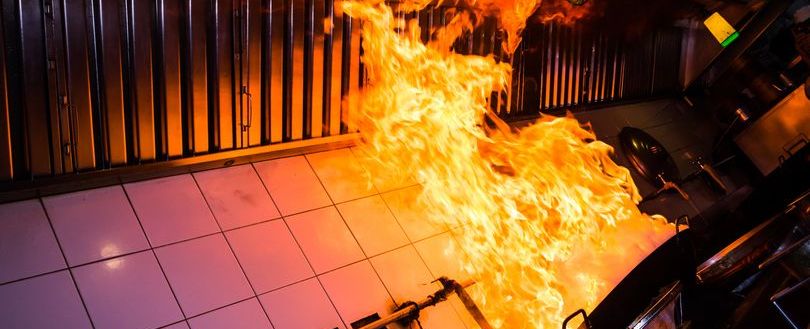 Following eight serious fire safety violations, a Durham business owner was prosecuted
A business owner and his company pleaded guilty after a number of serious fire safety violations were found during an inspection. 
On August 22, Tarlochan Singh and 5th Capital Limited appeared in Durham Crown Court and entered a plea of guilty to eight charges of violating the Fire Safety Regulatory Reform Order 2005.
In October 2022, officers conducting a fire safety inspection discovered nine people sleeping on the third floor of the Ridgemont House building, which by design is an empty office space.
Other fire safety violations found during the inspection included: failure to provide a fire risk assessment; failure to protect the means of escape; a lack of fire doors or a lack of fire doors in good repair; a lack of an adequate fire alarm system; a lack of a fire safety drill procedure; and defective emergency lighting.
"This prosecution highlights that while we seek to work with business owners to maintain fire safety standards in premises, in the end, it is our duty as business fire safety officers to keep our communities safe," said Jonathan Smith, Fire Safety Manager for County Durham and Darlington Fire and Rescue Service. We won't hesitate to take action when there is a substantial risk to our communities, even though prosecution is a last resort.
"Unwavering in our commitment to safeguarding lives and property"
Steve Helps, Chief Fire Officer at County Durham and Darlington Fire and Rescue Service said on the day, "Today's successful prosecution, led by our dedicated Business Fire Safety Team, marks a pivotal moment in upholding the integrity of fire safety regulations. We have a duty to ensure that businesses prioritise the safety of their employees, customers, and the public.
"This case serves as a stark reminder to employers, managers and owners of similar establishments that they have a responsibility to ensure compliance with fire safety laws. We are unwavering in our commitment to safeguarding lives and property, conducting around 2,000 audits of business premises every year, which is almost four times above the normal delivery of fire and rescue services. We will continue to hold those who disregard these critical fire safety regulations accountable for their actions."
John Shuttleworth, Chair of County Durham and Darlington Fire and Rescue Authority said, "We are committed to ensuring the highest standards of fire safety within our community. The safety of our residents and businesses lies at the heart of our vision of having a community with the Safest People, Safest Places.
"The verdict today serves as a testament to our unwavering dedication to upholding the law, protecting lives, and ensuring that every business, no matter its size, adheres to the essential fire safety regulations."
Mr Singh and 5th Capital Limited will appear at Durham Crown Court on October 5, 2023, for sentencing.
Our eNews provides regular insight into industry trends, news headlines, and product and service information. For news articles parallel to those mentioned above, sign up for our eNews. Click here to sign up: Subscribe to our enews (fia.uk.com)