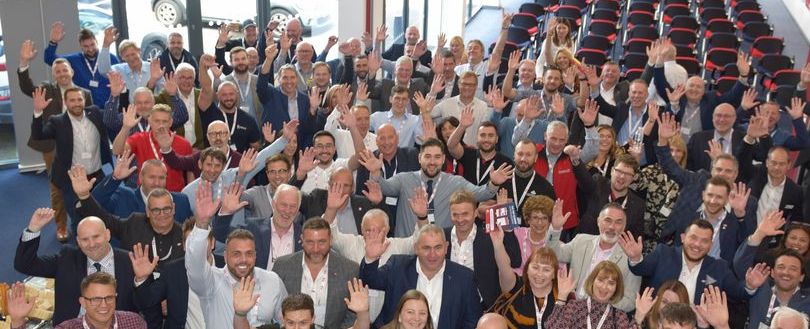 Fire Industry Association opens new Northwich office and centre of excellence
The Fire Industry Association (FIA) is pleased to announce the grand opening of its Northwich Office and Centre of Excellence, offering members a dynamic platform to highlight their products, foster networking opportunities, and access innovative training facilities as a member benefit.
This remarkable facility, which officially opened its doors on September 13th, 2023, promises to be a notable change for both FIA members and the broader fire industry.
The Centre of Excellence is set to be a focal point for industry innovation and networking. One of its most prominent features are the impressive display boards that proudly highlight the latest fire safety products from FIA's esteemed members. This visual feast provides an invaluable opportunity for manufacturers to present their innovative solutions to a captive audience, promoting technological advancements and enhancing safety standards across the sector. It also allows the neutral to compare.
But that is not all the Centre of Excellence has to offer. It has been designed as a vibrant hub for networking and knowledge exchange. Industry professionals can gather, connect, and collaborate within its modern and welcoming confines. With regular events, seminars, and workshops planned, members can look forward to valuable interactions that will propel their businesses forward.
In addition to networking opportunities and product displays, the Centre of Excellence also houses ultramodern training facilities. Members can access these facilities at no cost, further solidifying FIA's commitment to its members. The Centre's training programs are set to equip, from newly entered or seasoned professionals, with the knowledge and skills needed to stay at the forefront of fire safety advancements and compliance to regulations.
Ian Moore, CEO of the FIA, expressed his excitement about the new Centre, saying, "The Northwich Office and Centre of Excellence represents a significant milestone in our mission to elevate fire safety standards. It's a testament to the dedication to our members and our commitment to providing them with the resources they need to thrive."
For more information and to explore the Centre's offerings, visit FIA's website.