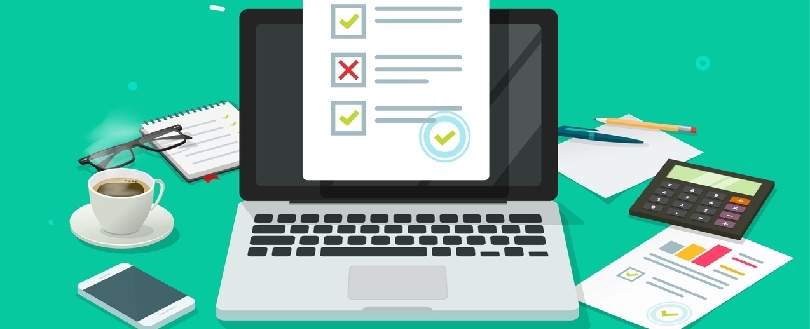 FIA online exams are off to a flying start
After close consultation with the fire industry, the FIA's online examination allows fire professional to continue and complete their qualifications whilst classroom-based learning has been temporarily halted
The FIA's online training has been undeniably successful and well received by the fire industry since its launch in March 2020. Through continued collaboration with our members it became clear that there was an appetite for online examinations which launched in June 2020 during the midst of the COVID-19 pandemic.
Despite being 4 days since its launch we have been received positive responses from fire professionals that have taken our online exams. We wanted to share one of these with the wider industry. For more testimonies click here.
'Today was an important day in FIA Training. We had our first official fully regulated Qualification exams take place online and I'd like to thank the FIA Awarding organisation, OFQUAL and also the delegates who took part in what has been a challenging process to pull together but now we can push forward both on and offline with FIA training and exams.
As we look forward to the future, we are keen to continue our dialogue with the industry so that we can continue improving our training and examination service and in doing so better support our members and the industry.'
Michael Gregg, Training Manager, Fire Industry Association
---
Here is what one fire professional had to say after completing their FIA online exam:
'The exam was very easy to follow and presented in a clear concise way, the material was engaging and the manner adopted by the trainer put you at ease. The exam was well managed and felt like it was taken seriously, as it should.
It felt like you were in the classroom with little difference, perhaps a sign of new times. It also gave me the chance to complete the sessions and help me gain my AO Level 3 qualification and if I had to wait for the classroom exam would have added a lengthy delay'
Mike Stonehouse, Senior Sales Engineer, Johnson Controls
---
Want to learn more about how our FIA exams work, what you need to take one and much more then read here
---
If you have found this article helpful or you are proud to be an FIA member then please share this article with your network.