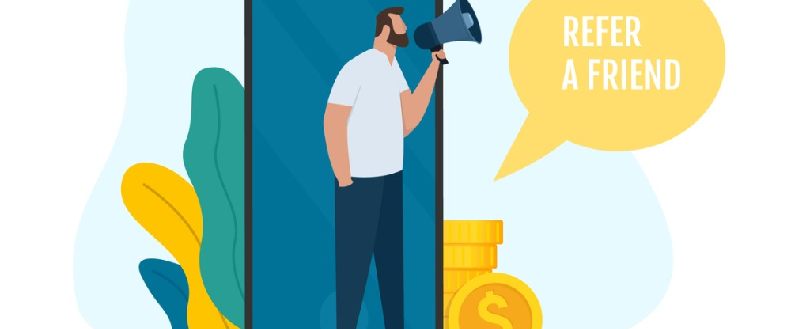 FIA launches Member Referral Scheme
Attention to all current FIA members. If you want to earn £50 off of your next membership then you can now refer a new company to become a member of the FIA.
COVID-19 has impacted us all and we fully understand the difficulties faced by our members during these uncertain times. This pandemic has not changed our commitment to supporting our members and improving the fire safety industry, instead COVID- 19 has strengthened our resolve and provided us with an opportunity to play a small part in defining the new normal.

We are proud to have both have represented our members and lead the fire industry on issues such as the key worker status of fire safety personnel. What's more, we have consulted and listened to our members and the wider fire industry's needs and in doing so we swiftly transitioned our industry-leading training and examinations to be delivered online.
It is only thanks to our members being engaged with the FIA that we are able to do these things for the industry which we serve. Another unknown during this time has been whether we would continue to see the membership of the FIA grow at the same impressive rate as it has done over the last 10 years. We are pleased to announce that in May we brought on 11 new member companies, a large number for this time of year and up 25% on last year.
Chris Tilley, Membership Manager, FIA
Needless to say, we are immensely proud of our members and are always humbled to see new companies join the FIA. Many of those joining have been recommendations by "word of mouth" from existing members and we thought we would reward that loyalty by launching our Member Referral Scheme.

Put simply, from today, when a current member refers a non-member to join the FIA, the referring company will receive £50 off their next year's membership fee.
When the new member applies for membership at the FIA, they need to provide the name of the FIA member who referred them alongside the name of the individual within that company that we can contact for confirmation.
---
We have reached out to our new members to understand what persuaded them to become an FIA member:
Having recently set up my second business within the fire safety sector, I wanted to join the FIA immediately to reap the benefits from a fantastic value for money membership. Having the technical assistance, discounted training and access to many industry documents is a no brainer.
Dan Jackson, Managing Director, New Terra Compliance
The reason I applied for membership is that the FIA is one of the leading associations within the industry, a recognized name and logo, their training courses, facilities and tutors are outstanding, and their support to the industry and companies is second to none.

Kostadin Velev, Security Systems Engineer, NK Fire&Security LTD
Our main reason for joining the FIA was to show credibility of our services alongside obtaining the relevant BAFE accreditations. We also are keen to utilise the training offering as we expand our workforce.
Ellie Sanders, Business Development Director, Tay Fire and Security LTD
---
If you have found this article helpful or you are proud to be an FIA member then please share this article with your network.