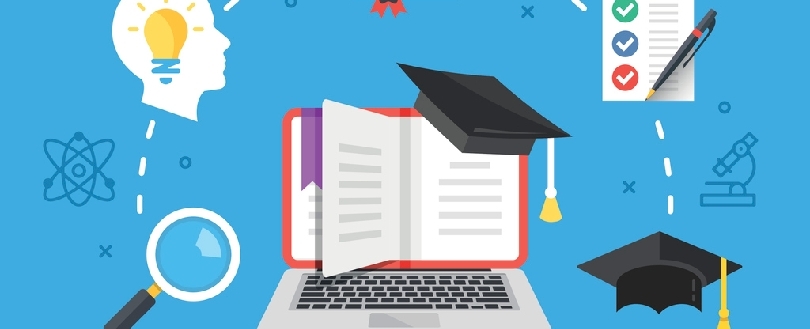 FIA transitions fully to remote learning
In response to the latest government advice on the Coronavirus pandemic, the FIA is proud to announce that all of our industry-leading courses will be taught online as of Monday 23rd March
FIA transitions to remote learning
In line with the latest Government instruction to close all educational settings due to the current Coronavirus pandemic, the FIA will be changing the way we deliver our courses, exams and CPD.
From Monday 23rd March we have moved to deliver our industry-leading training to an online platform allowing students to learn from the comfort and safety of their home during this period of enforced self-isolation. It will be delivered live by our professional instructors with the opportunity to interact through a variety of methods.
Our aim is to provide continuity of supply throughout these difficult times, and as a side benefit, fully utilise your staff's time while working from home to learn new skills that our industry desperately needs. The requirements post Hackitt report and all the subsequent Competency Steering Group all indicate Level 3 qualifications as a minimum to work in fire safety – so they will be well prepared with the knowledge and qualifications needed for future projects.
From Monday 23rd March all our courses have been delivered online and this will continue until the 31st June 2020 as classroom-based learning is phased back into our training schedule. Should this date need to be extended based on Government advice; then this website, our social media and email channels will announce the new date.
Remote access to the trainer, the training materials and fellow learners will rarely achieve the same engagement level as face to face – that is clear. However, detailed preparation and participation will aid students in coming close to the same experience as it is the same course, delivered by the same instructors, using the same supporting literature with the same opportunities to interact with questions albeit through a live chat and Q&A function.
The costs of the courses are the same (the provider overhead is the same as the room hire being balanced by the provision of the interactive presentation package). The learner will benefit from zero cost of travel and accommodation and zero travelling time.
However, understanding that some might not gain the same value as classroom attendance; should the student fail the examination then we are prepared to offer a free place in a classroom (once resumed) on the same course and exam, both free of cost. We are still working on how best to set up the examination process in line with OFQUAL's requirements; however, this will not change the timings stated for the courses.
Fully utilise your staff's time while working from home to learn new skills that our industry desperately needs. Even if they do not pass, they will get another shot at no additional costs.
So what courses are available online as of now?
•BS 5839-1 FUNDAMENTALS IN FD&A CONVERSION COURSE (2 DAYS)
•BS 5839-1 FUNDAMENTALS IN FD&A UNIT 1 (2 DAYS)
•BS 5839-1 FUNDAMENTALS IN FD&A UNIT 2 (2 DAYS)
•FUNDAMENTALS IN FD&A UNITS 1 & 2 (4 DAYS)
•FOUNDATION COURSE
•HEALTH & SAFETY COURSE
•ENVIRONMENTAL COURSE
•FD&A ADVANCED MAINTAINER
•FD&A ADVANCED INSTALLER
•FD&A ADVANCED COMMISSIONER
•ACCESS TO FD&A
•EMERGENCY LIGHTING FOUNDATION & DESIGN
•EMERGENCY LIGHTING ADVANCED MAINTENANCE & OPERATION
•DESIGN AND IMPLEMENTATION OF VOICE ALARM SYSTEMS
•SERVICE TECHNICIANS COMMUNICATIONS COURSE
•INTRODUCTION TO FIRE IN BUILDINGS
•FIRE SAFETY SIGNS AND NOTICES
•UNIT 9: FIRE RISK ASSESSMENT – RESPONSIBILITIES AND PROCEDURES
How to book?
The way you book yourself or others on a course has not changed. Now you are equipped with the knowledge of what courses are now running online, you are able to go and book on to an online course straight away.
---
If you have found this article helpful or you are proud to be an FIA member then please share this article with your network.