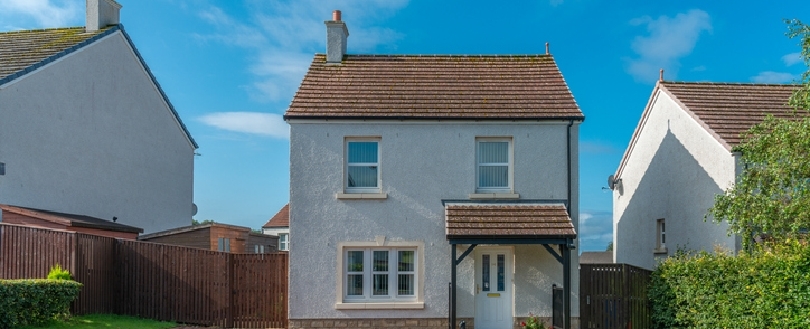 FIA AO launches new Level 3 Qualification on BS 5839-6
The new OFQUAL recognised Level 3 qualification has been carefully designed to deliver a great introduction to a key part of the Fire Detection & Alarm (FD&A) sector.
The Fire Industry Association (FIA) is pleased to announce the launch of our new Level 3 qualification on BS 5839-6, "FIA AO Fundamentals of Fire Detection and Alarm Systems in Domestic Premises." The new OFQUAL recognised qualification has been carefully designed to deliver a great introduction to a key part of the Fire Detection & Alarm (FD&A) sector.
British Standard, BS 5839-6:2019 provides detailed recommendations for fire detection and fire alarm systems in all domestic premises large and small and addresses both new-build and existing properties. The standard includes a large amount of detail on all aspects relating to the design, installation, commissioning and maintenance of these systems.
The updated BS 5839-6 came into effect in April 2019 and is intended for use by architects and other building professionals, enforcing authorities, installers and others responsible for implementing fire precautions in domestic premises.
Our new BS 5839-6 course is a one-day unit which gives delegates a strong grounding in the requirements of BS 5839-6, which is essential for anyone working in FD&A in domestic premises.
To take this new course delegates must have taken and passed the exam for BS 5839-1 Fundamentals of Fire Detection and Alarm Systems in Non-Domestic Premises.
It is widely accepted that a key way to demonstrate competency in FD&A is to be qualified to Level 3. As a result, the FIA Awarding Organisation's Fundamentals qualification has been developed to Level 3 and registered on the Regulated Qualifications Framework (RQF), equivalent to a Level 4 on the European Qualifications Framework (EQF).
We are pleased to announce that our first courses start on August 5th and August the 12th 2020.
---
Delegate Feedback
Gary Flockton, Fire Safety Systems Manager, International Fire Consultants said:
"First things first. As always, the course was delivered exceptionally by Will. At no point did it lack charisma, charm or indeed humour! The world of doing things online via video mediums such as Zoom is something we are all coming to terms with at the moment. When it comes to training its something that is certainly a new experience for myself as much as it probably is yourselves. But I'm sure we all agree it's here to stay. thought Will kept things very engaging in terms of Polls, Q&A, raising of hands etc. This gave it a lot more depth than I expected, which was great.
BS5839-6:2019 is a very tricky Code of Practice for those who are new to it. You can take my word for it when I say it is constantly misinterpreted from all types of various organizations and parties from across the industry/profession and this Course and Qualification is very forward thinking in addressing this. It's a pleasure to see it been brought to the market. "
Jonathan Gilbert, HynardGilbert International Consulting said:
"The one day BS5839-6 course was excellent and really should be something almost every engineer takes following on from the BS5839-1 course. While probably most fire companies mainly work on non-domestic systems; as an industry we need to make clients confident that engineers are competent for the job they are doing and this must include the domestic setting, even if domestic is only a small proportion of the work they do.
The end of course exam really tested my knowledge of the domestic standard and being open book, so delegates can check in the standards document, meant that not only did everyone learn a lot in the course but also learnt their way around the standards document. This re-emphasised the important fact for any work which is: If in doubt check what the standard says and then if not sure – ring the FIA technical managers!"
Installation Supervisor at Tyco said:
"Great course with insight into legislation and standards etc and I will be looking at completing further courses over the next few years"
---
If you have found this article helpful or you are proud to be an FIA member then please share this article with your network.