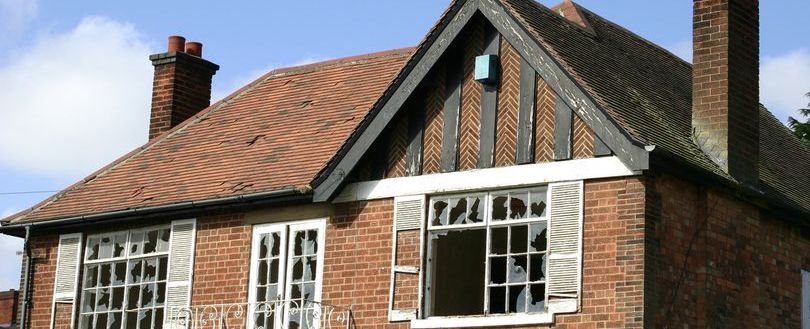 CQC rates Hailey Residential Care Home as requiring improvement due to increased fire risk
Care home residents were put at increased risk of fire due to creams that intensify blazes and ramp up the speed of ignition not being stored correctly. 
Inspectors from the Care Quality Commission (CQC) found the Hailey Residential Care Home in Herne Bay was "not always safe" over the use of emollients, which contain petroleum.
Additionally, it was discovered that residents of the service near the town's seafront smoked, carried lighters, and "had not adhered" to fire safety risk assessments.
In accordance with official advice, anyone wearing clothing that has come into contact with these creams should avoid smoking, using naked flames, and being close to anything that could catch fire.
Creams are easily transferred from skin to clothing, bedding, and bandages, according to the Medicines and Healthcare Products Regulatory Agency (MHRA).
It says research and tests have shown the dried-on cream makes the fabric more flammable, and "the resulting fire burns quickly and intensely, resulting in serious injury or death".
The government agency reports that the fire service in England discovered more than 50 fatal incidents between 2010 and 2020 where emollients were known to have been used by the victim or were present at the scene of the fire.
Emollients are not flammable by themselves or when applied to the skin, but the MHRA claims that when dried onto fabric, they act as an accelerant, quickening the rate of ignition and heightening the intensity of the fire.
The creams are used to treat skin conditions like eczema, psoriasis, and ichthyosis that cause dry, itchy, or scaly skin.
The Hailey Residential Care Home, "They required safe storage and management.
"Emollients are easily transferred from skin onto clothing and bedding."
Inspectors also found that many people living at the service smoked and kept lighters on their person.
While wearing clothing or a bandage that has come into contact with skin creams, the MHRA advises against smoking, using naked flames, or approaching anything that could catch fire.
"If this is not possible, you must take steps to ensure you are safe when you smoke or use naked flames. in Beacon Hill, provides accommodation and personal care to up to 40 people who need support with their mental health.
The CQC says some people's prescribed creams were emollients and contained petroleum.
"There was an increased risk of fire when these creams were used," the report states.
"For example, by using a flameless lighter or e-cigarette, and removing long sleeved or baggy clothing before using a gas hob."
The MHRA says clothing with skin cream on can "catch fire easily".
The CQC report added: "There was an increased risk of fire from these creams as they were not stored correctly.
"There were risk assessments in place on how to safely manage the fire risks from creams, but these had not been adhered to."
It was also found that risks to people's health, safety, and welfare were not consistently assessed and managed.
"For example, some people were upset and distressed and may display behaviours that could place themselves or others at risk," the report states.
"There was no guidance for staff about how to manage these situations safely and consistently.
"While permanent staff were able to tell us how they managed these situations safely, there was a risk that new staff or agency staff would not know how to support the person in a way that suited them best.
"During the inspection, staff dealt with situations sensitively and safely."
Residents at the home "were not supported by staff who had been safely recruited," it was discovered.
Two out of the three staff files examined lacked a complete employment history.
As a result of the findings, inspectors downgraded the facility's rating from 'good' to 'requires improvement' overall but retained good ratings for caring, effective, and responsive while requiring improvement in the well-led and safe categories.
The Hailey Residential Care Home has maintained "good" ratings for the last 14 years, and managing director of All About Care Limited, Michael Todd, stated: "We are working closely with the CQC and our staff to restore a good rating as quickly as possible.
"The Hailey has robust risk assessments in place for these types of cream, and it was an oversight by staff on inspection day.
"Staff have been told of the CQC findings and reminded of our risk assessment procedures and policies."
Our eNews provides regular insight into industry trends, news headlines, and product and service information. For news articles parallel to those mentioned above, sign up for our eNews. Click here to sign up: Subscribe to our enews (fia.uk.com)