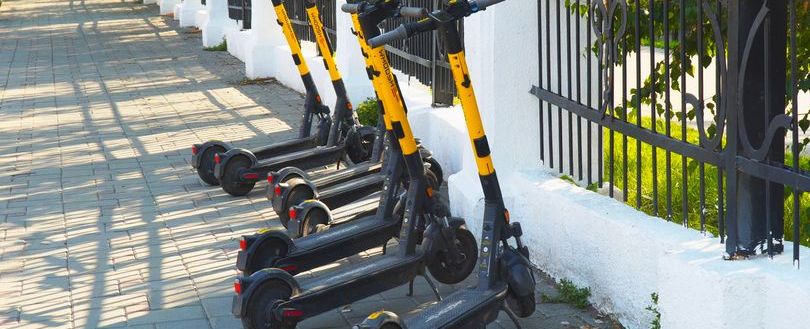 Charging FAQ for e-bikes and scooters
Is charging my E-bike/scooter at home safe?
E-bikes and e-scooters are becoming increasingly popular. Most are powered by lithium-ion batteries and therefore can be charged in your home. As with most electric devices, provided you follow the manufacturer's instructions with regard to charging, storage and disposal, they are generally safe.
Despite this, some fire services and fire investigators have seen an increasing number of fires which have been attributed to charging e-bike and e-scooter batteries. These fires, when they occur, are often rapid, violent and result in a significant volume of hazardous smoke/fumes. Where ignition is delayed the white vapour cloud that boils off contains toxins and may create an explosion hazard.
The National Fire Chiefs Council (NFCC) has published free safety guidance for e-bikes and e-scooters. It can be downloaded from this link and focusses on charging, buying and disposing of them. Some highlights from the guidance (with additional comments in italics) are:
In the event of an e-bike, e-scooter or lithium-ion battery fire – do not attempt to extinguish the fire. Get out, stay out, call 999.
Ensure you have a working smoke alarm. If you charge or store your e-bike or e-scooter in a garage or kitchen ensure you install detection, we recommend heat alarms rather smoke detectors for these areas.
CHARGING:
Don't use fake chargers to save a few pounds as many scooter battery fires involve counterfeit goods.
Always use the manufacturer's approved charger (or an official replacement from a reputable seller) and follow their instructions when charging
Check your battery regularly - damaged batteries should be replaced and should not be used or charged
Signs of a Problem
Stop using the e-bike or e-scooter if you notice any of these problems with the device or battery:
unusual odour
change in colour,
abnormally hot battery,
change in shape (swollen or ruptured),
leaking or smoking
no longer holding its charge.
If the device has been involved in an accident where the battery has been subject to an impact or crushed or externally heated pay particular attention for any signs of the above.
Do not overcharge batteries
Never leave batteries on charge and unattended
Never leave batteries on charge whilst you are asleep
Never place batteries on soft furnishings whilst they are on charge
Always unplug your charger when the device is fully charged
STORAGE:
Don't store scooters on escape routes or in communal areas or place them on charge in these locations
BUYING:
Ensure that batteries and chargers meet the appropriate BS or EN standards.
Batteries and chargers which don't meet BS or EN standards pose a huge fire risk. The devices should be UKCA or CE marked and it should be clear who the manufacturer/importer is – since they are responsible for ensuring that their products are safe and meet the appropriate standards (such as EN 15194 for EPAC Bicycles)
Take particular care if buying from online auction or fulfilment platforms
E-bike conversion kits should be purchased from a reputable seller and comply with BS or EN standards. When buying separate components "you should check they are compatible".
The FIA strongly recommend that you DO NOT modify conversion kits or mix and match systems from different suppliers unless you are fully aware of the risks, legal requirements and technical details.
DISPOSAL:
Lithium ion batteries should not be disposed of in household waste. Check with the manufacturer or your local authority for a suitable battery recycling facility at the end of the battery/device life
The FIA fully supports these recommendations from NFCC and note that the Insurers organisation "Risk Authority" has also published detailed guidance on charging of all types electric vehicles RC 59 which is also a free download.