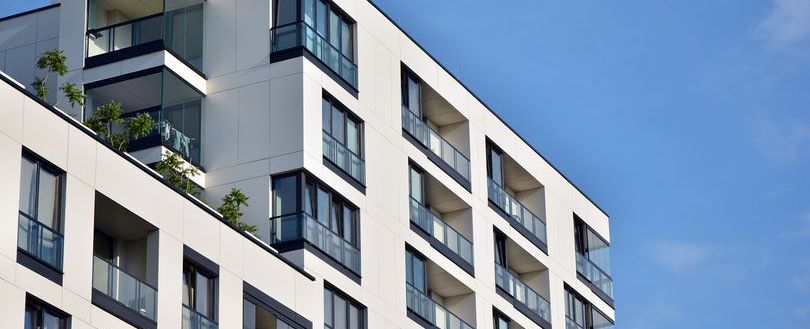 Cardinal Lofts: Ipswich tower evacuated over fire safety
A nine-storey apartment block is being evacuated because of fire safety concerns.
The top three floors of Cardinal Lofts in Ipswich were evacuated in November after a fire service report deemed them unsafe.
All remaining residents were asked to leave immediately on Tuesday.
The building freeholder Grey GR said it understood how "upsetting" the news was and said hotel accommodation was organised.
Some residents are refusing to leave.
"It absolutely is the news that we have been dreading," said Alex Dickin, who rents out a flat on the fifth floor, and spoke to BBC Radio Suffolk.
"It is totally unreasonable and inhumane to demand that someone leaves their home immediately with absolutely no notice."
Grey GR, in its statement, said it received on Tuesday the "combined results of several in-depth reports" that showed the "internal compartmentation" was "below expected standards".
"The property is no longer safe for occupation," a spokesman said.  "We are sincerely sorry to residents and understand how upsetting this news is, however, their safety is our utmost priority."
The spokesman also said meals were organised for evacuated residents.
Grey GR said the top three floors were evacuated in November because of an unacceptable risk of ineffective automatic opening vents alongside a single access staircase.
Suffolk Fire and Rescue Service, which is not involved with Tuesday's evacuation, says it is still awaiting further information required to carry out its own risk assessment on the building.
Chief fire officer Jon Lacey said: "Whilst we appreciate the decision will cause frustration for residents, their safety must remain a priority, and we welcome the management company taking this proactive approach."
Cardinal Lofts, located on the town's waterfront, is one of several buildings in Ipswich that were identified as unsafe following the Grenfell Tower fire in June 2017.
A previous safety report identified "combustible materials" in its cladding.
To finish reading the full article, visit the SOURCE here.
Our eNews provides regular insight into industry trends, news headlines, and product and service information. For news articles parallel to those mentioned above, sign up for our eNews. Click here to sign up: Subscribe to our enews (fia.uk.com)