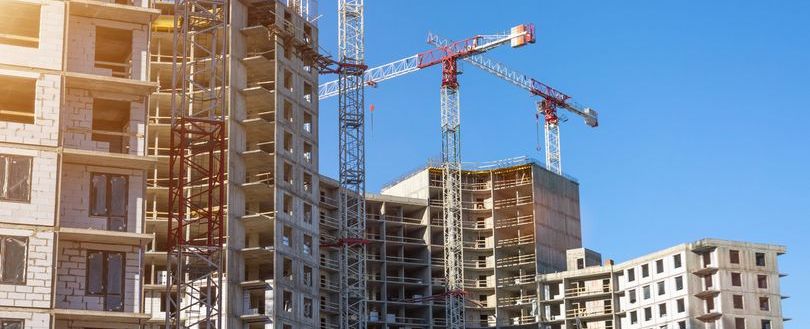 Building Safety Minister states that housing associations must pay to fix the 'rubbish' they have built
Associations will be responsible for fixing the "rubbish" buildings they have built and will not be treated differently than private developers, the building safety minister has said.
Speaking at the National Housing Federation's Building and Fire Safety in Housing conference, Lord Greenhalgh confirmed that housing associations must foot the bill for safety work on blocks they have developed, but will not be asked to pay when they acquired properties via Section 106.
He said: "When registered providers have built, as I class developers, where you own the land and you build rubbish, you should be paying for it in my view, not the taxpayer."
However, Lord Greenhalgh said when housing associations "just take a nomination right", the quality of the building has nothing to do with them and they should also be considered "victims".
His comments come one week after the government first unveiled a new legal framework that plans to implement to ensure leaseholders do not have to shoulder the majority of building safety costs.
The proposals, which will come into force as part of the upcoming Building Safety Act, will force developers to pay for the remediation of blocks they have built.
If the developer cannot be found, the bill will then pass on to freeholders that can afford it, before being passed on to leaseholders.
Leaseholders who do have to pay cannot be charged more than £10,000 or £15,000 in London.
Lord Greenhalgh has previously angered leaseholders by stating that they will have to pay for some remediation costs.
Lord Greenhalgh said there has been a "very stark reset" of the government's position on building safety since Michael Gove took over as housing secretary late last year.
Lord Greenhalgh also admitted yesterday that building regulations and "Whitehall" played a role in the Grenfell Tower fire, which killed 72 people in 2017.
He said: "We saw the total regulatory system failure in Grenfell, top to bottom, from building regs and Whitehall at the top, right the way through to the approved inspector that signed off the Grenfell refurbishment."
The Grenfell refurbishment was not signed off by an approved inspector - which means a building control officer employed in the private sector - but by a local authority surveyor called John Hoban.
The Grenfell Tower Inquiry is currently examining the role successive governments have played in the tragedy.