Why it is vital to get qualified in fire detection and alarm systems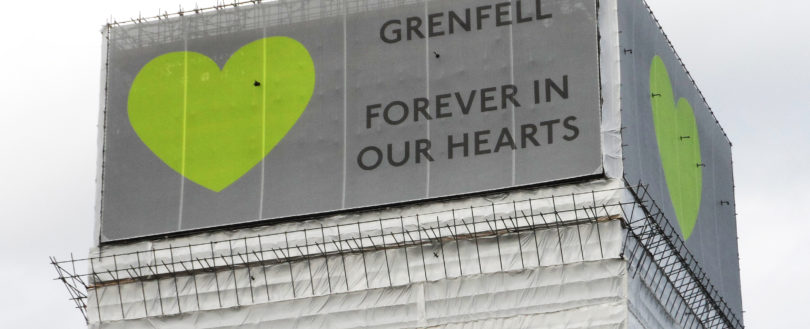 Why it is vital to get qualified in fire detection and alarm systems
Government's Hackitt report lashes out at 'lack of competency'
If you've passed the Foundation (in Fire Detection & Alarm) course, or you have booked your staff onto the Foundation course, but haven't moved on to the later stages of the qualification, you could be missing out on the benefits it brings.
Getting qualified is a vital process in demonstrating competence in the fire industry. Fire safety has to be taken seriously – as we have seen from the many devastating fires in the news over the last year or two (Grenfell Tower immediately springs to mind for many, certainly), and the publication of the Hackitt report certainly highlighted the need for competency.
Some of you reading may remember when the 'Gas Safe' (replacing "Corgi Registered" in "old money" in 2009) register was brought in, and what a difference that made. It is illegal for anyone not registered to carry out the work of a gas engineer. The reason: to define competency. The biggest risk with incorrectly installed and/or poorly maintained central heating boilers is the most common causes of accidental exposure to carbon monoxide (CO).
Just like gas, fire safety is high-risk. A failure to deliver correctly installed or maintained fire detection and alarm systems could potentially result in the system failing to activate in the event of a fire. Or, perhaps annoying and costly, but less serious – creating far too many false alarms.
About 50 people die every year of CO poisoning (half of which is accredited to exposure to smoke, fire and flames). 350-400 people die every year from fire related incidents. This tells you that either Gas-Safe is doing its job, you are more at risk from fire or a combination of both.
Maybe it's time for a 'Fire Safe' Register?

Competency
The FIA firmly believes in competency and being able to demonstrate a high level of knowledge and expertise. It might be ambitious to say it – but shouldn't there be a Fire Safe register too? A list of fully qualified individuals and companies that can 100% prove their expertise?
At this point, it is vital that companies encourage their staff to achieve a full qualification in fire detection and alarms (we have a range of them in Design, Installing, Maintaining, and Commissioning) thus defining competency. The more individuals that are qualified, the closer we are as an industry to realising the ambition of our own 'Fire Safe' register.
We should be setting the bar high, as requested by the industry when polled when we set upon this course of setting up the Awarding Organisation (AO), using the FIA qualifications to help define competency. The FIA has been working hard to ensure that those at Government level, as well as consultants, construction companies, and the general public are all astutely aware of our qualifications and the importance of achieving competency.
Even if the Government don't mandate an eventual 'Fire Safe' register, they will be looking to ensure that people carrying out their jobs within the fire protection industry are competent, and as such we have both an ethical and moral obligation to ensure competency.
The Foundation unit and beyond
If you need a reminder of how our qualification structure works, the Foundation Course is the 'starter' unit with extensive generic information needed for all disciplines of Fire Detection and Alarm work, and three others need to be completed in order to get the full qualification. Following the Foundation, learners can study the Health & Safety unit, the Environmental unit and then one of four specialist units (Advanced Design, Installation, Maintenance, or Commissioning).
We provide a number of support materials to ensure success in the qualifications – from pre-learning videos, to a new 'Access to Foundation' course. These have been improved and extended as students have been clearly surprised by the high level of the training and the difficulty of the examinations (under strict examination conditions).
The FIA trainers have many years of experience in the industry and are well placed to teach attendees the necessary information to become competent. Competency comes through years of experience of doing the job and by completing the final specialist unit as part of the full qualification; and defining that competency by passing the exams.
It might go without saying, but getting fully qualified will make you and your staff fully skilled experts within your chosen field, whether that is fire detection and alarm design, installation, maintenance, or commissioning; and that needs to be promoted to contractors, consultants, end users etc. to differentiate yourselves from others.

Benefits of getting the full qualification
Apart from raising the level of professionalism in our industry - just three words: Return on Investment (ROI).
Getting your staff all the way through the qualification is certainly a big investment of both time and money, especially since we are aware that candidates need to complete a number of units before being completely qualified.
But as previously stated, the wider industry – Government, consultants, construction companies, and the general public are all being made aware of the need for more stringent fire safety measures. By getting your staff qualified you are helping to demonstrate competency not just at company level (by having Third Party Certification as an example), but also through the individuals employed.
The Government seems, more than ever, to be aware of the need for fire technician competency. The Hackitt report produced after the Grenfell Tower tragedy states that there is a 'lack of competency' throughout the industry in almost every discipline and at every stage of construction and maintenance of a building, and as a result it may not be long before we see (hopefully) further Government movement towards ensuring that technicians and engineers are competent.
Yes, the bar has indeed been set high, but as previously stated, this was the request of the industry to keep the "cowboys" out of working on life safety systems. We need to define the right level of competency now, and get our people qualified now, so that we are fully prepared for the time when a 'Fire Safe' register may come into force.

Get your team qualified
So, if your staff have completed the Foundation unit and not moved on to the next set of units in the qualification, you could be missing out. Remember, we only send out certificates to those that have obtained the FULL qualification, not just for one unit, so in order to get that all important certificate, it is vital to book the next course.
Learn more about our qualification units>>

Book Advanced Maintenance>>

Book Advanced Installation>>

Related posts
06 October 2023

By Neil Budd, FIA Technical manager

02 August 2023

By Kirsty Lavell, Marketing Manager

01 August 2023

By Kirsty Lavell, Marketing Manager