Why collaborative working leads to better standards – and why we need you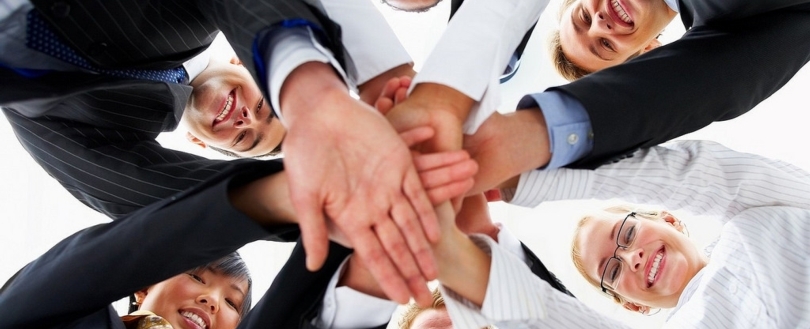 Why collaborative working leads to better standards – and why we need you
If you belong to a gym, you probably pay for it. And you probably feel like you ought to go because you pay for it. You might not fancy sweating it out, but hey, you know it's good for you. You want to make the most of it because you're a part of it.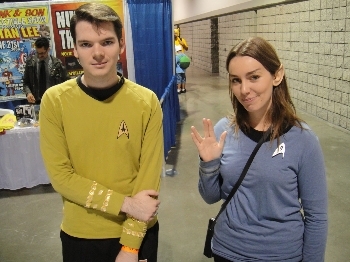 If you belong to a book club, a football club, or even something more obscure like a Star Trek fan club, then you probably participate in some way. You turn up for the team. You read all the books. You dress up like Spock or Captain Picard (er, maybe not). The point is that you get involved and join the discussion.

Good things happen when people come together.

Would we have all the standards that we have now in the industry if people hadn't come together in the first place to discuss the fact that there needed to be standards to improve fire safety equipment?

How can people come up with great ideas if people do not collaborate? You could have the greatest idea known to mankind – something that may change life as we know it now. Yet you could shout it from the rooftops by yourself and no one would be interested. Good ideas need to be heard in order to be shared.

And you know what, good ideas can grow into even better ideas when you share them with the right people. They might have some specific technical knowledge that you didn't know, or they might have a great marketing campaign, or simply the technology to make your idea a reality.

And when it comes to standards for the fire industry, it is all because lots of people have come together to share their ideas, arguments, and expertise with others.

I've been chatting to a lot of our members lately (hey everyone if you're reading!) and many of them have sat on the various FIA councils for years. You'd be surprised what they've achieved – all these groups come together a handful of times a year to work on bettering the industry.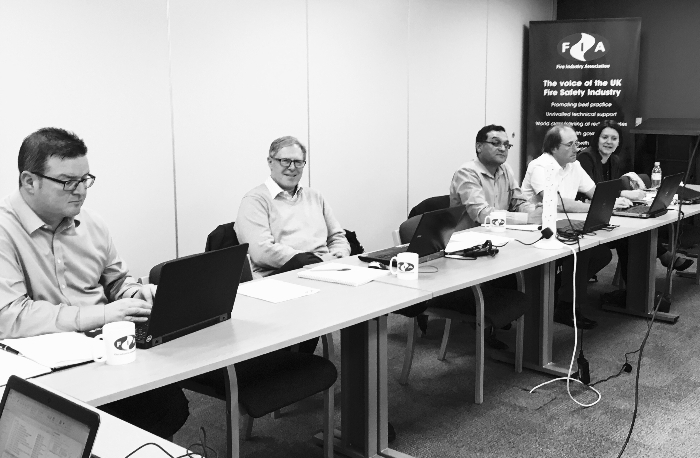 Within the FIA, there is a council group for nearly every part of the industry – Fire Risk Assessment; Fire Detection & Alarm; Services; Extinguishing; Fire Engineering; Export (for those that export their products around the world); and FIRESA (suppliers to the Fire and Rescue Services). Those groups are full of opportunity for people to get involved and help shape the future of the industry by sharing ideas, creating new guidance documents for the rest of the FIA membership and beyond, and contributing to the discussion on standards.

As one council group member told me: "Sitting on the FIA council is essential to me – you learn so much more about the industry that you would not have necessarily found out alone. Plus you get to contribute to the industry in a positive way."

Even if the councils aren't quite your bag, there are a few working groups that you can get involved with (you can find out more by clicking here).

Don Scott, a Fire Engineering Consultant, is part of one of the FIA's working groups – the Installers and Maintainers Section (called IMS for short, but don't be put off by the acronym). He tells me that the group is looking for new people.

"The group reports to the Services Council and sometimes the Fire Detection and Alarm Council," he says. "We produce guidance notes and fact sheets that are relevant to services. Basically the 'How To' notes for the on-the-job folks that install fire alarms."
Don tells me that the group are currently working on guidance for domestic fire alarms for housing associations. On top of that they're reviewing recent research by the FIA and BRE regarding false alarms to see how it affects installers and what they need to know in order to do the job effectively.

In its own small way, the Installers and Maintainers Section working group are making important changes to the industry, helping to shape the professionalism of everyone involved in installing fire alarms. You can even find some of their recent guidance by clicking here.

If you're a member of the FIA – now is your chance to help make the fire industry world a better place. Or just add something good to your CV (because that does always look good to future employers – just saying). And if you're not a member – join. Either way, get involved. The FIA is your place to have your say.

And if you really want to join Don at the Installers and Maintainers working group (and I suggest you do – they're a fabulous bunch), just send a quick email to [email protected] and we'll get you initiated.

The choice is yours. But I say, do it. Do it now.
Related posts
02 August 2023

By Kirsty Lavell, Marketing Exec

01 August 2023

By Kirsty Lavell, Marketing Exec

21 July 2023

By Kirsty Lavell, Marketing Exec