What you need to know about installing fire detection and alarm systems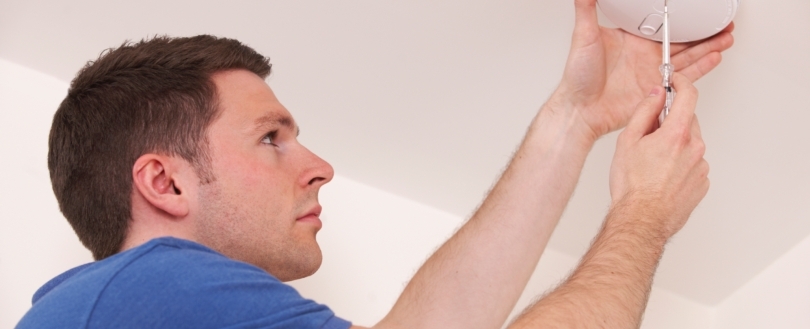 What you need to know about installing fire detection and alarm systems
Essential advice and information
Ask yourself: what do you need to know in order to safely and correctly install a fully functioning fire detection and alarm system into a building?
There are a lot of aspects at play here: fire safety legislation, building regulations, health and safety (since there's plenty of opportunity for accidents when working with tools and up ladders), and knowing what to do with the old equipment (there are laws governing disposal of electrical waste). These aren't necessarily the first thing that spring to mind; having a secure knowledge of system components, fault finding, and installation methods are the far more visible and vital parts of the role – but all of the above help towards broadening the installer's knowledge.
Luckily, all of the above can be learnt on the FIA's new qualification pathway. The FIA's qualification pathway is currently the onlypathway of courses that will lead to a nationally recognised qualification set at Level 3 on the Regulated Qualifications Framework (RQF). This translates as a Level 4 on the European Qualifications Framework, meaning those undertaking the qualification will meet the level specified in the service standard EN 16763, which was released in 2017.
EN 16763, 'Services for Fire Safety and Security Systems' lays out the minimum levels of education that technicians should have. Although not mandatory by law, the standard specifies that those working on a system should be qualified to at least a Level 3 on the European Qualifications Framework.
In a nutshell, EN16763 lays out a Europe-wide benchmark of quality that should be expected and maintained throughout the industry. It sets out all the pre-requisites for the level of skills, knowledge, and education that should be expected.
The Standard is all about hitting quality standards for fire safety systems, focusing on who is actually doing the work and whether they are doing it correctly. With a life safety system, it really isn't acceptable that in 2018, people are able to claim that they are able to do the job without a certain level of expertise behind them. But that is what this standard aims to define. And the message is clear – education is key. Fire detection and alarm installers must be educated to at least a Level 3 on the European Qualifications Framework.
Thankfully, those taking the Installation qualification can rest assured in the fact that they will be able to both meet the Standard, providing employers with quality technicians, and customers of installation companies with greater confidence in the level of skills that they are purchasing.
Qualification Structure
There are four units to complete in order to become qualified, and each has a range of topic areas that are taught in detail from a syllabus set by the Awarding Organisation (the exam body).
Foundation Course
Health & Safety
Environmental
Advanced Installer
Although these courses are numbered 1-4 in this list, it is important to note that this is just a suggested order of study – a learner must study the Foundation Course first, and then the remaining 3 units of the qualification can be studied in any order of preference.
After passing all four units, the learner will be awarded the FIA AO Level 3 in Fire Detection and Alarm Installation, Theory, and Regulatory Requirements.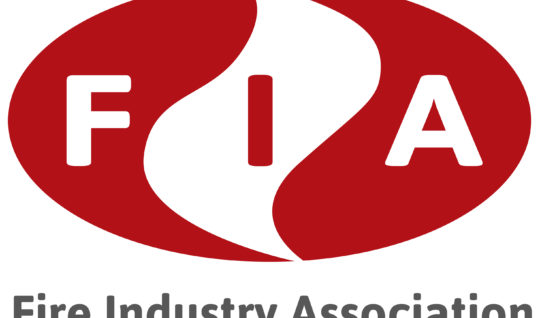 Video
What's on the Advanced Installer unit?
Learn more about the course content
Foundation Course
This unit is the first unit to be studied on the qualification pathway. The Foundation in FD&A is a two-day intensive course, and is run throughout the year at locations across the UK. Training is delivered by professionals within the fire industry who have a background of both training and extensive technical expertise. Training is delivered in class through a PowerPoint and a course handbook.
As the name Foundation suggests, this course covers a broad base of knowledge that will prepare learners to undertake further fire detection and alarm courses. There are 10 areas within the syllabus, and all of these are assessed. Throughout the course, all of the areas are covered by the trainer, and more extensive notes are available in the course handbook, which is given to learners on the first day of the course.
The 10 areas of study are:
Legislation
Standards, Codes of Practice, Guidance, and Technical notes
Working with Third Parties
Documentation
Fire Events
Passive protection
Fire Detection and Alarm System Technology
System Design (according to the requirements of BS 5839)
Explosive Environments
False Alarms and Unwanted Fire Signals
Health & Safety
The 8 areas of study are:
Health and Safety Legislation
Manual Handling
Working at Heights
Lone Workers
Provision and Use of Work Equipment Regulations (PUWER)
Personal Protective Equipment (PPE)
Asbestos
Control of Substances Hazardous to Health (COSHH)
Environmental
This unit also has 8 areas of study. These are:
Environmental Law
Restriction of the use of certain hazardous substances in electrical and electronic equipment (RoHS)
Waste Electrical and Electronic Equipment (WEEE)
Waste Management
Energy Consumption
Ionising Radiation Regulations IRR17
F-Gas
Ozone Depleting Substances (ODS) (Halon)
Advanced Installer
This unit is designed to further develop knowledge and understanding gained in completing the Foundation Course. Whilst the Foundation introduced a range of topic areas, this unit focuses in further, examining how fire safety law, codes of practice, and guidance can be applied to the role of systems installer.
You will then develop your knowledge and understanding into the application of systems installation, systems testing and fault finding and of course the documentation necessary for installation and handover to other key stakeholders including commissioning technicians and the end user.
The course has 5 areas of study (labelled A-E on the syllabus set by the FIA AO):

A) BS 5839/IS 3218;
B) The Construction Design Management Regulations (CDM) 2015;
C) Building Regulations;
D) Installation Methodology;
E) Documentation.
Assessment
Long gone are the days of putting pen to paper (well, maybe not so long!). All assessments on the qualification pathway are taken digitally on a tablet at the end of each individual unit.
The assessment for each course is a series of multiple choice questions designed to challenge the knowledge and understanding of the learner. As the learner progresses from the Foundation Course to the other units, they will find that the knowledge gained in previous units will be built upon and tested.
As with all formal exams – the usual rules apply: no talking, texting, conferring, or reference material allowed. However, the advantage here is that those walking out of the exam can be proud of the fact that they passed on their own brain power and knowledge alone (and later, can use that knowledge in the workplace).
Pre-Learning Materials
To those worried about exams – fear not. The FIA has put together a number of pre-learning materials that are freely available on the FIA website (listed handily on each course).
A word of advice: use the pre-learning materials to study before attending the course, and don't skip out – these are an important part of the course and are made to help learners on the way to achieving a pass for the qualification.
Those that do study up tend to do a lot better on the courses than those that don't, purely because attending the courses will then draw on anything you may have learnt through self-study and develop that knowledge further.
All pre-learning materials are freely available, whether you've booked a course or not, so you can get started even before you've booked! However, attendance in class is a necessary part of the qualification, so these two methods of study should complement each other to give you (or your staff, if you're sending them) a more rounded learning experience.
Other courses

The FIA will be releasing other units in Designing and Commissioning fire alarm systems over the coming weeks and months, so now is the perfect time to start on the initial units if you're interested in getting qualified in any of these areas.
The best way to stay up to date with these developments is to sign up for the training newsletter.
Related posts
06 October 2023

By Neil Budd, FIA Technical manager

02 August 2023

By Kirsty Lavell, Marketing Manager

01 August 2023

By Kirsty Lavell, Marketing Manager