Silly Season Here We Come…but Not If You Live in Horley!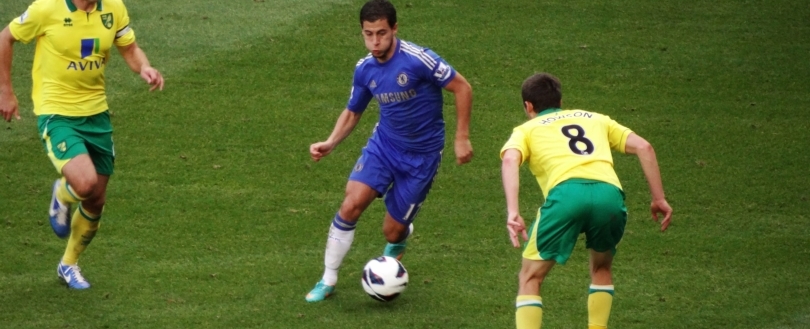 Silly Season Here We Come…but Not If You Live in Horley!
It's that time of year again; private schools are about to shut for summer so that Rollo and Henrietta can escape in the Bentley Turbo to the Maldives (a lot of water to cross but geography was never their strong suit!) ; MP's dream of the 17th of July so that they can head off to Tuscany in their Priuses (or is it Prii as the plural – I'm never sure?); the world's biggest sporting event - the Tour de France - in its second week; West Ham sign a load of new players (please let there be another Di Canio!); and the press starts to have a look around for something to fill the 'serious' parts of the newspaper.
But of course it's not just the national 'serious' press that has frivolous stories but the local press as well, for instance take the Crawley Observer who reported on the 6th of July that West Sussex Fire and Rescue Service were considering plans to merge the Horley and Crawley fire stations with the closure of the former. I looked at this and thought I can't believe it; this must be a silly season frivolous story!
Why did I think that? Well, West Sussex Fire and Rescue Service (FRS) talked for roughly two years with East Sussex FRS about a merger; that on the face of it would save millions in overheads without risking frontline fire cover. The merger was cancelled because of the uncertainties with regard to future grant funding. At the time of the cancellation Councillor Pete Bradbury, of West Sussex County Council, which runs fire services in West Sussex, was quoted by the BBC as saying: 'Until the position on a full merger becomes clear, we will consider all other ways to achieve the financial and operational benefits of collaboration short of a merger, whilst minimising the impact on services to the public.' According to the BBC, Mr. Bradbury added that he did not expect any reduction in frontline services and any job losses would be able to be made through voluntary redundancy and natural wastage.
But I was wrong. The story is not frivolous, it's an attempt to save monies by West Sussex FRS as the aforementioned proposed merger did not complete. Bearing all of the above in mind it is difficult to see how the possible closure of the Horley fire station will not impact public services by the reduction of frontline fire cover. In addition it could result in the loss of eight fire fighter jobs according to the Crawley Observer.
The 'merger' will be the subject of public consultation for West Sussex residents between 12th July and 21st September 2012 and it will be interesting to see what other cost saving ideas emerge in the meantime from County Hall in Chichester.
Looking in from the outside it's difficult to see why there can't be one Sussex FRS, after all there is only one police force in Sussex. But this is not necessarily a Sussex issue as across England there are less than 40 police forces employing 120,000+ police officers, whereas there are more than 40 fire and rescue services with just over 41,000 fire fighters (full-time and retained). Thus one must ask the question; would mergers in fire and rescue in England lead to significant cost savings while retaining the maximum level of fire cover and frontline fire fighter jobs?
But back to the silly season; did I imagine the headline "West Ham Win The Premiership" or is that a frivolous dream from an old grumpy man that watched his first game at the hallowed Upton Park over 50 years ago…
Related posts
02 February 2023

By Kirsty Lavell, Marketing Exec

23 January 2023

By Kirsty Lavell, Marketing Exec

27 September 2021

By Adam Richardson, General Manager